PUBG
March 15, 2019 16:20
Top esports talents lineup on the PEL desk
The PUBG Europe League is closing in and ready to start on March 21. As the excitement heats up, we're ready to announce the full talent list for PEL's English and Russian broadcasts.
The English talent lineup has gathered some of the best and most versatile names in the field. The likes of Kaelaris, Pansy and Deman have been casting esports for years, PUBG included, and are now bringing their experiences to PEL. Former competitive PUBG players, Avnqr and Frosz, will provide insightful analysis, while Mustache Dave and Tonya Predko will deliver coverage on stage.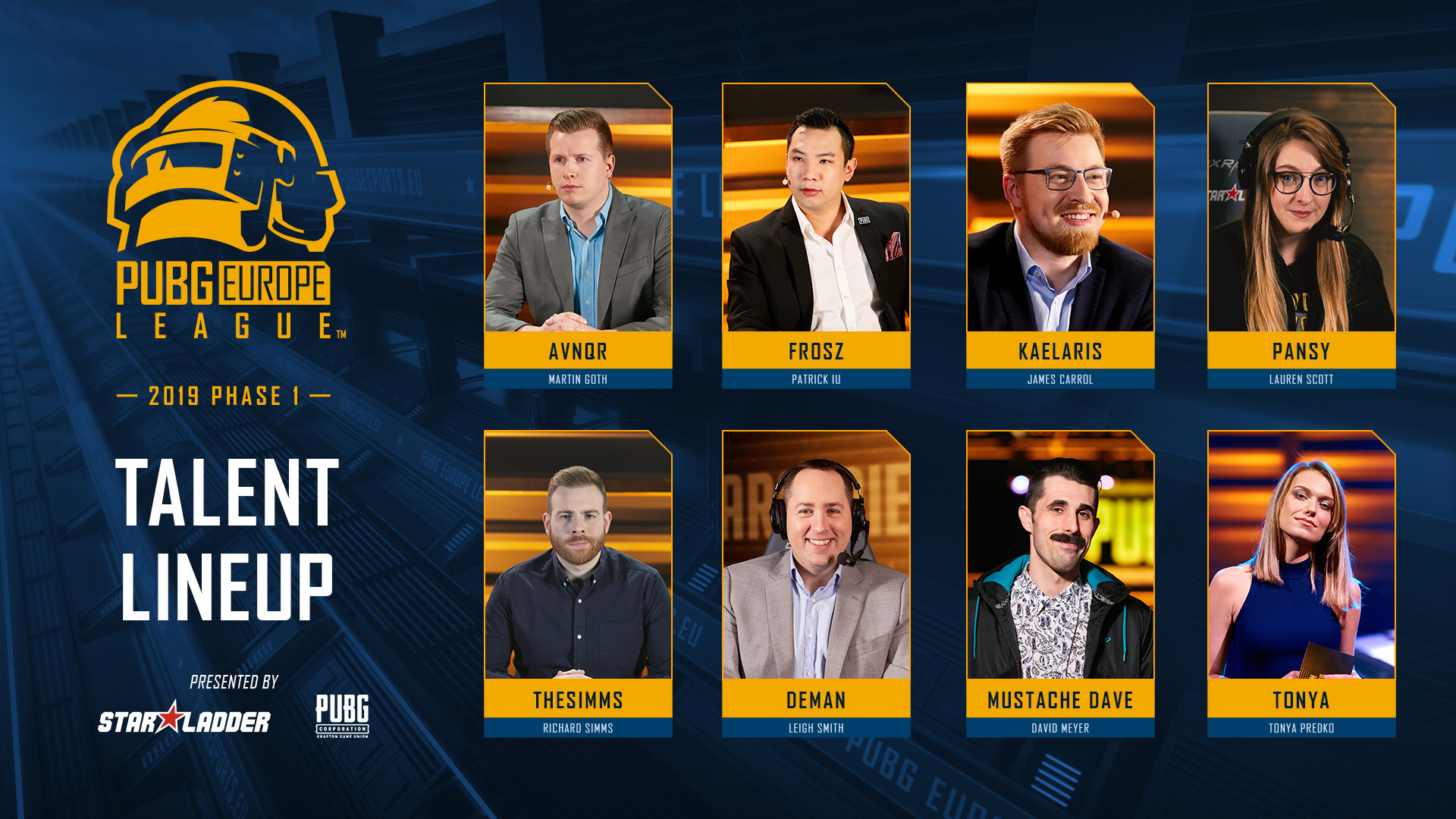 The English talent lineup:
The Russian talent lineup is another great mix of veteran and budding broadcasters. StarLadder's own Tafa, Droog and Bafik — some of the most recognizable faces in CIS esports — will headline the broadcast. Staples on Russian PUBG tournament desks like Dead_Angel, LiveforSurf and Odesskin will support them to deliver premium commentary to the Russian speaking audience.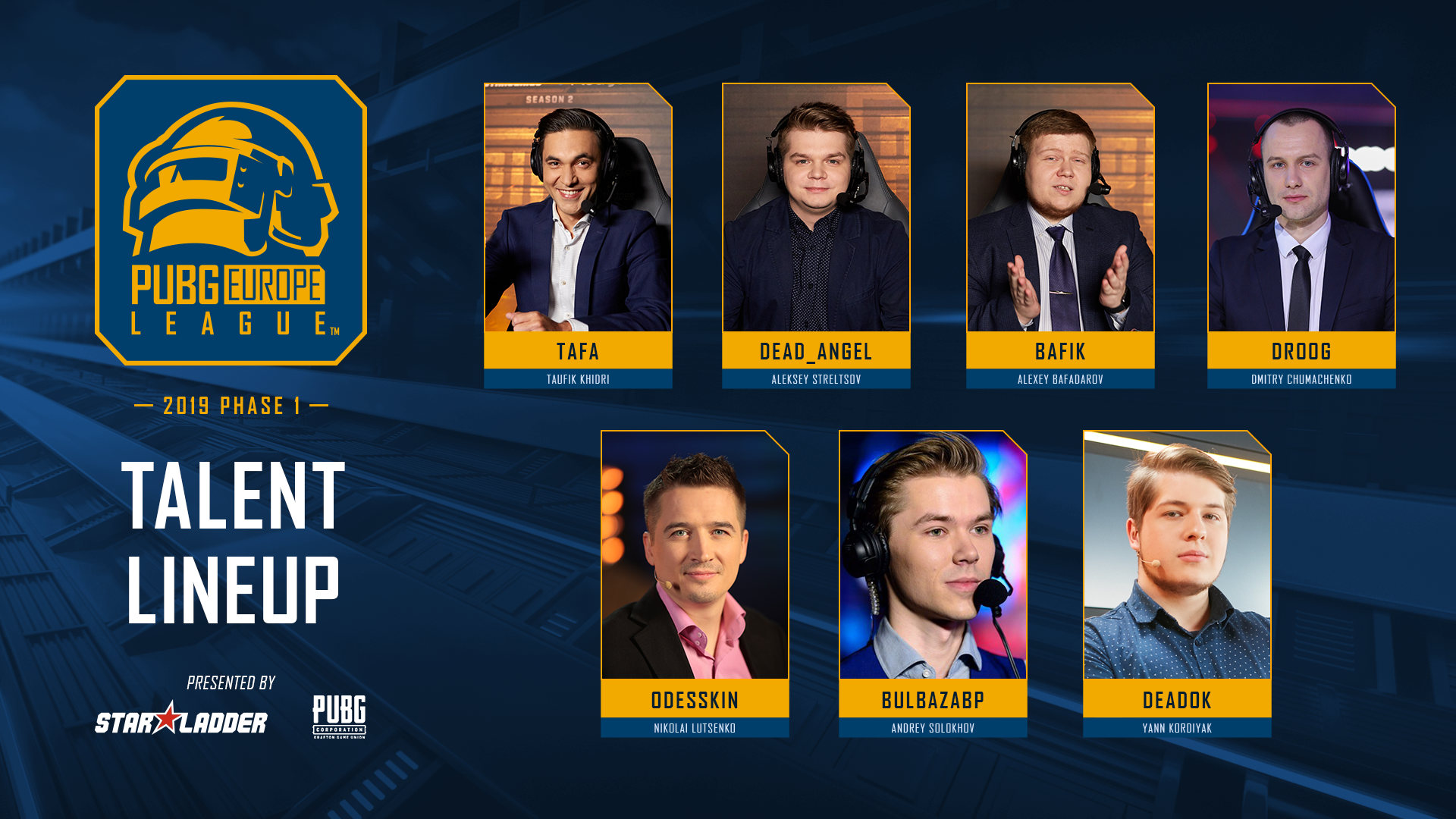 The Russian talent lineup:
You can catch the PEL action starting March 21 here:
Make sure to also follow our social media to not miss a single second of PEL coverage: