PUBG
December 16, 2018 11:00
The registration for the Contenders League open qualifiers is open now [UPDATED]
As announced before, the PUBG Europe League will consist of three divisions: PEL, PUBG Contenders League and the open leagues. We are getting close to opening the registration for the PUBG Contenders League qualifiers.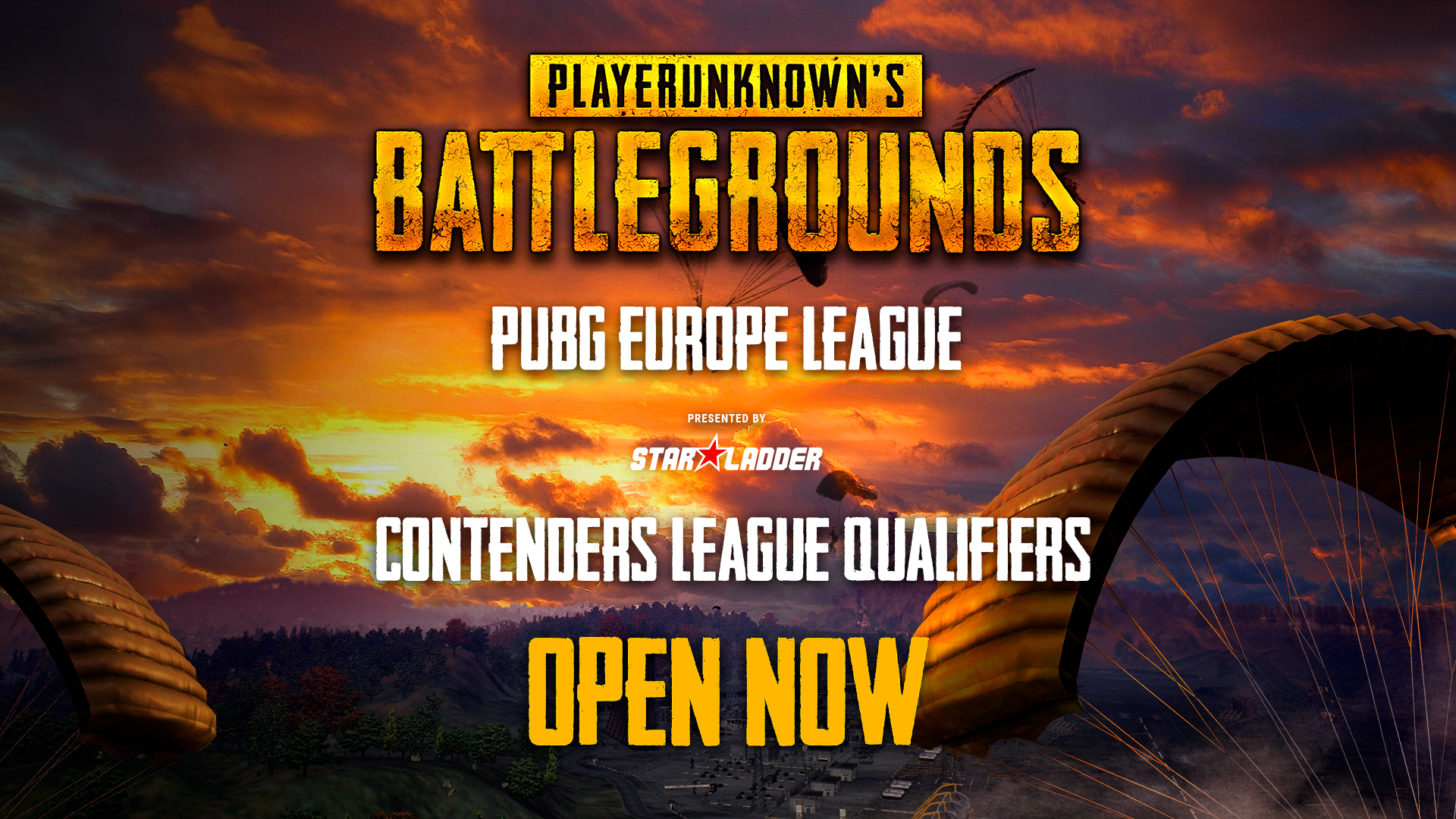 The qualifiers will be held in three PEL-regions independently: Europe West, Europe East, and the Middle East and Africa. Similar to the PEL qualifiers, PCL open qualifiers will have a few stages with groups of 16 teams each. The best teams from each region will advance straight to the first phase of the league.
[UPDATED]
Due to competitive ruling and suspension of the players from PUBG Europe League and Contenders League, the dates of the qualifiers were postponed for 1 week. Also Europe: West region received an additional spot for the PCL.
You can register for PUBG Contenders League qualifiers via following links:
Spots distribution for CPL Open Qualifiers:
• Europe West - 14
• Europe: East - 7
• Africa and the Middle East - 6
The number of teams to join PUBG Contenders League by region (Europe West, Europe East, and the Middle East and Africa) will be shared after the PEL LAN qualifiers is complete.
PUBG Contenders League is a PEL division, in which 32 teams fight to advance to the higher division. The PCL season will last for 8 gaming weeks, 12 matches within each, with a chance to reach the PEL.