Dota 2
March 10, 2017 21:43
The Kiev Major: Virtus.pro take the lead
Were finished the matches of the first gaming day within the closed quals for The Kiev Major. The lead in respective regions were seized by Virtus.pro, B)ears and Team Faceless.
VP occupied the first line in their group
CIS
The most expected match was a clash between two favourites of the CIS-community — Virtus.pro and Natus Vincere. Up from the 9th minute, the towers of «Born to win» were falling at every turn. Only on the 19th minute, Na'Vi managed to punch through the enemy's defense, smashing the lower rival's tower. Soon «bears» picked up the Roshan for the second time and went on, dominating the opponents. Eventually, Pajkatt and company failed to withstand the enemy's onslaught and were defeated in this countering.
The first place in the CIS-region was secured by Virtus.pro, while on the line lower is placed Team Spirit. The third line went to Team Empire.
The teams' seeding within the group looks as follows: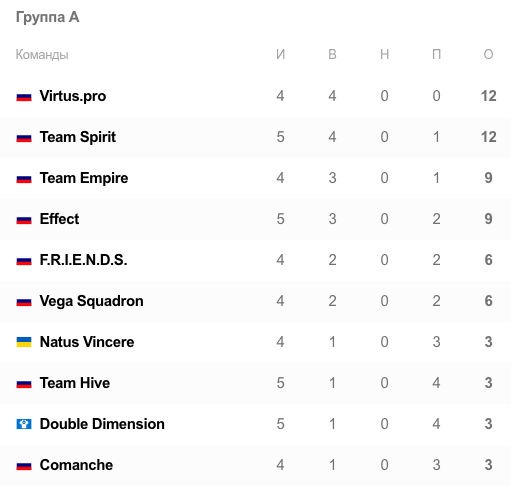 Europe
In one of the most promising counterings of the first match-day played The Alliance and Team Secret. On the 10th minute, Team Secret destroyed the lower opponent's tower, but The Alliance soon bounced back. On the 20th minute, Puppey and company took Aegis, thus moving forward in charts. Nevertheless, a failing fight nearby the Roshpit brought to nothing all the Secret's advantage. The Swedish five took Aegis and smashed the enemy's barracks. In a few minutes, The Alliance picked up one team-fight more, thus paragraphing the match.
The first place in the European region went to B)ears, the second — Team Secret, while the third line is taken by The Alliance and NiP at a time.
The teams' seeding within the group looks as follows: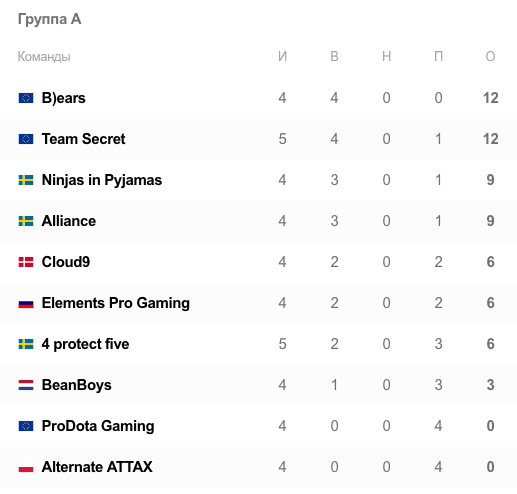 Asia
The upper hand within the Asian teams in the starting day was gained by Faceless, who picked up 4 matches out of 4 played. The following line is occupied by Clutch Gamers, who won 4 metings out of 5 held. The third place with 3 victories on the board was taken by Mineski.
The teams' seeding within the group looks as follows: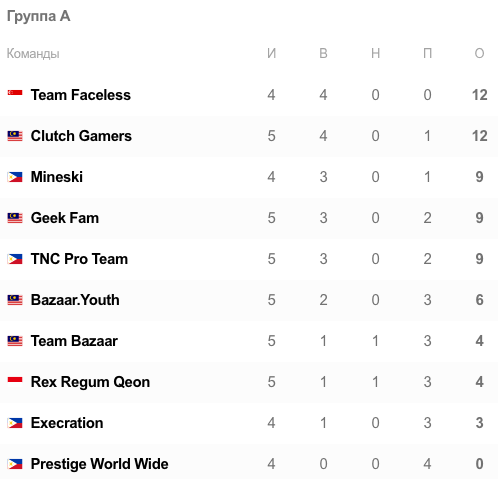 North America
In the regions of North and South America took place a few matches and, at the moment, the teams' seeding within the group looks as follows: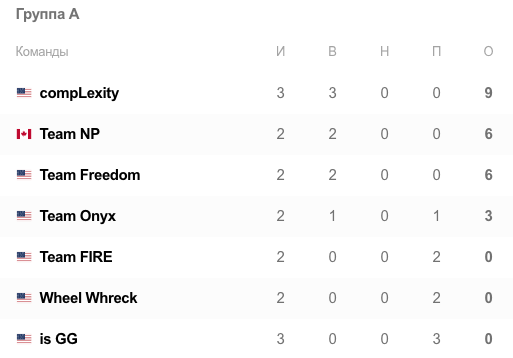 South America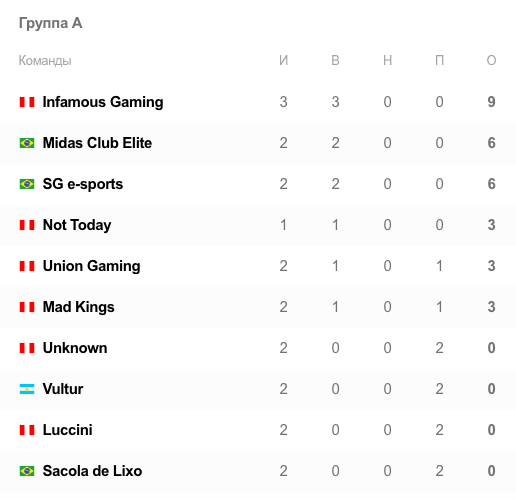 And what about the regional quals in China, they start at 04:00 by Kiev time. The matches' outcome may be discovered on our site.