CS:GO
April 11, 2018 14:48
The hero that France deserves: Richard "shox" Papillon
The French CS:GO-scene gave us a lot of great personalities and individually strong players. There is no point in denying the importance of France, while its teams are on the top-level since the moment Global Offensive was released. And we shouldn't forget that they also made a mark in the history of Source.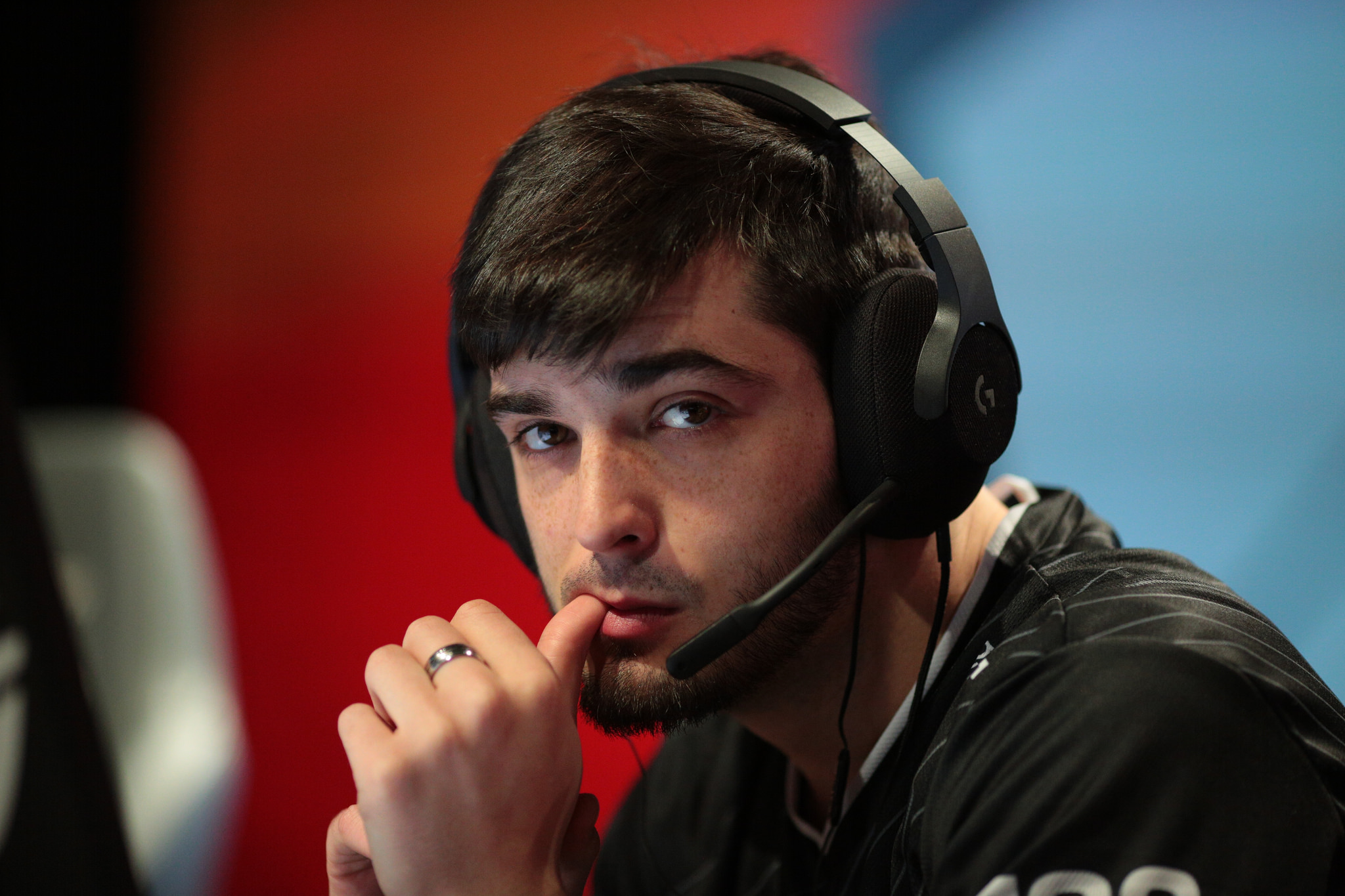 In order to brief the readers about the situation, it's worth noting that French teams are two-time world champions in CS:GO. It was Team LDLC at DreamHack Winter 2014 and Team EnVyUs at DreamHack Cluj-Napoca 2015. Only Sweden is ahead of them in terms of it. Three times Fnatic won this title and one trophy went to NiP at ESL One Cologne 2014. But it's just a small piece of the puzzle. French lineups didn't start winning in a blink of an eye. There is a quite interesting story behind it. Due to hard work and dedication from a lot of people, dreams of the French scene have come true.
A big part of fame was taken by Kevin "Ex6TenZ" Droolans and Kenny "kennyS" Schrub. The community believes that Droolans is one of the most experienced IGLs in the history of CS:GO. Ex6TenZ started with Counter-Strike: Source and then he switched to Global Offensive. For a few years, Kevin has been leading the best French lineups - different variations of VeryGames and Titan. Such famous players as Nathan "NBK-" Schmitt, Cédric "RpK" Guipouy, Dan "apEX" Madesclaire and kennyS himself unleashed their potential by playing alongside with him. Now Ex6TenZ is not as good as he was in the past, but we still have the memory about his achievements.
On the other hand, kennyS was remembered by another way. He is one of the best AWPers in the world. You can say that he is unique among his kind. During the part of his CS:GO-career from 2014 to 2016, Schrub was showing himself as a true hard-carry of the professional scene. Coming back to the days of Titan Esports, Kenny could have a god-like performance but still lose a match. For example, kennyS scored 50 frags against Fnatic (the best team in the world at that moment) on Inferno in the grand-finals of Online Pantamera Challenge. However, Titan were eventually defeated. And you can recall a lot of similar situations in which kennyS was the main hero. This one, probably, is the most ridiculous.

It's worth saying that later kennyS reached the success that he deserved. Over time, Team EnVyUs paid their attention to the star AWPer and took him to their lineup. And all of this happened in such a fortunate period of time when EnVyUs were having a conflict within the team. That was the reason of those roster-changes. After that, everything ran as smooth as silk. At the next Major, ESL One Cologne 2015, nV reached the grand-final. And after another attempt, DreamHack Cluj-Napoca 2015, Schrub raised the championship trophy over his head.
And it's not just about Ex6TenZ and kennyS, who are valuable for France. The famous captain, Vincent "Happy" Schopenhauer, is also from this country. He was the man who led Team LDLC and Team EnVyUs during their championship runs at the Majors. There is also Nathan "NBK-" Schmitt, who isn't less important for the French region. NBK is a two-time Major-champion, just like Happy, and he achieved great things in his career. He is still staying on the top with G2 Esports. And it's really possible to continue this list for a really long time.
But today we have Richard "shox" Papillon at the center of our attention. And if you are familiar with the professional CS:GO-scene even for a bit, you don't need the introduction of this personality. Papillon is one the best players that have ever touched CS:GO. Machine that creates insane highlights. A huge talent without whom the French scene wouldn't be as titled as it is right now. And his story is far from being over.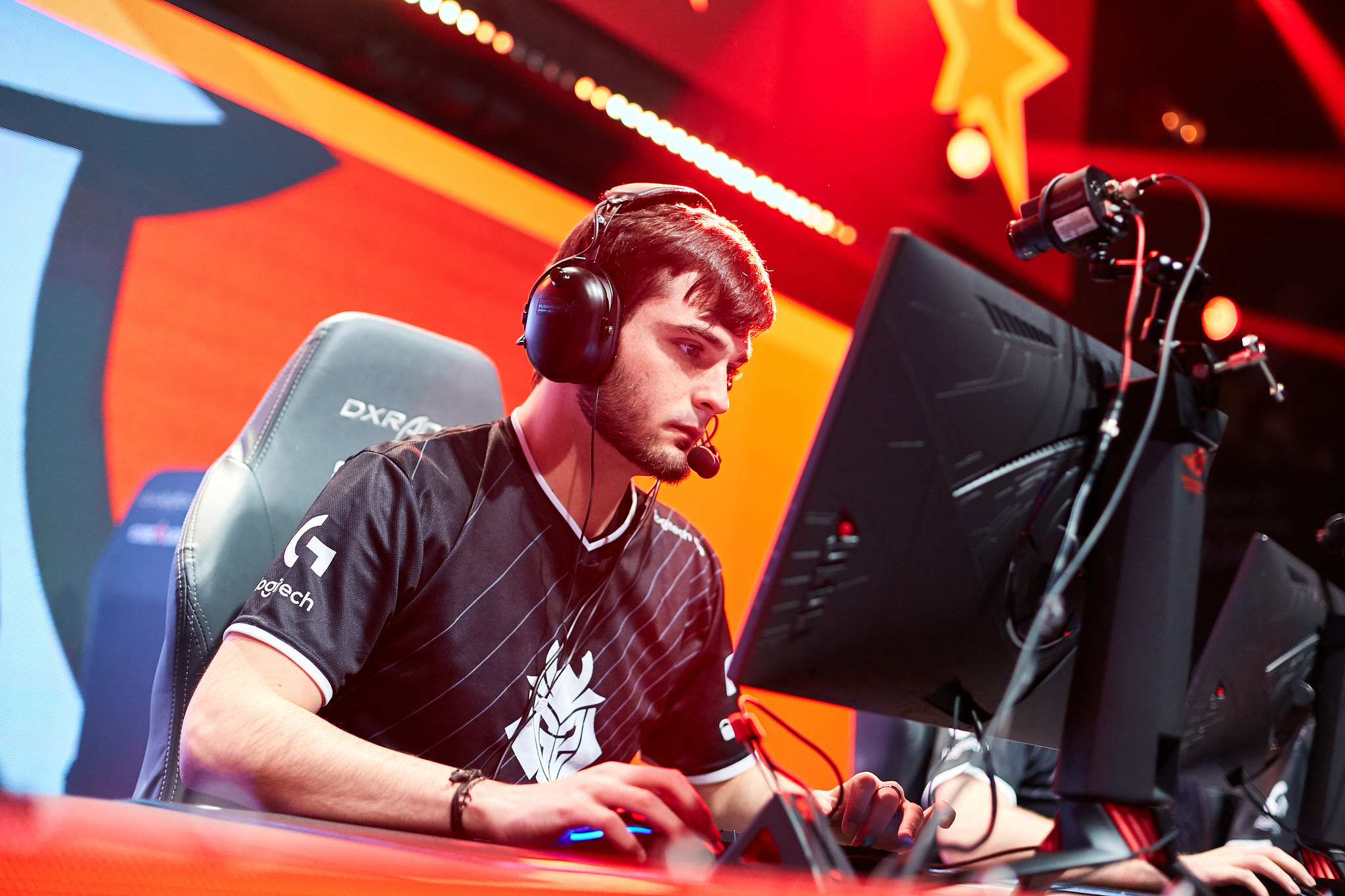 Let's start with saying that, due to some mysterious reasons, best French players can't live without a bit of drama in their lives. Every year we see shuffles, personal insults and questionable decisions. The French region has everything what it takes to build a top-1 roster in the world. But, as it looks from the outside, they probably have the wrong attitude and lack of professionalism as the barrier on the way of doing it. Unfortunately, shox may be considered as one of the people that we just described.
G2 Esports was a really promising project that became real after ELEAGUE Major 2017. The best players of G2 and Team EnVyUs were tired of poor results and formed a new roster. The community named it as "The French Superteam". It was a great combination of individual skill and in-game experience. They had the support from one of the best esports organization and, as we were promised, professional approach to their job. What else do you need to improve and start winning? But it became clear later that this wasn't enough for the Frenchmen.
"The French Superteam" has existed for one year. But we can't say that G2 didn't have any achievements. It's quite the opposite. The French five won huge titles, such as ESL Pro League S5 and DreamHack Masters 2017, and conquered the championship trophy of a small home-event DreamHack Open Tours 2017. However, people have always expected more from them.
'Having Kenny playing together with shox? That's like having Messi playing with Ronaldo'
CEO G2 Esports, Carlos "Ocelote" Rodriguez
And you can't imagine how the fans were disappointed when the fire in eyes of G2's players began to fade away. They started showing mediocre results. The first downfall of G2 Esports was the elimination from the Major, which was PGL Krakow 2017. And the expectations were too high because French lineups couldn't grab the legend spot for almost two years. "The French Superteam" should have lifted the curse, but they failed in doing it. G2 were eliminated in the group stage of PGL Major Krakow after losing to Fnatic, the lineup of which was living its last days at that moment.
The situation stabilized for a bit after the event in Krakow and, coming out from the vacation, G2 won DreamHack Malmo 2017. But it wasn't a catalyst for the creation of much-needed stability. G2 Esports had another slump at the end of 2017. It was shown by their performance at IEM Oakland and BLAST Pro Series. Then we had a partial rehabilitation at ELEAGUE Major 2018. The French squad passed through the qualifier and group stage without any losses on its way. And when people started predicting G2 to win the tournament, fans' dreams collapsed right in the first match of the Playoffs. After showing a weak performance, G2 were defeated by Cloud9. Sure, C9 won the whole thing afterward, but it doesn't excuse the Frenchmen for their mistakes in that game. There was nothing left from the team that showed first-class Counter-Strike and won six maps in a row. It just magically disappeared.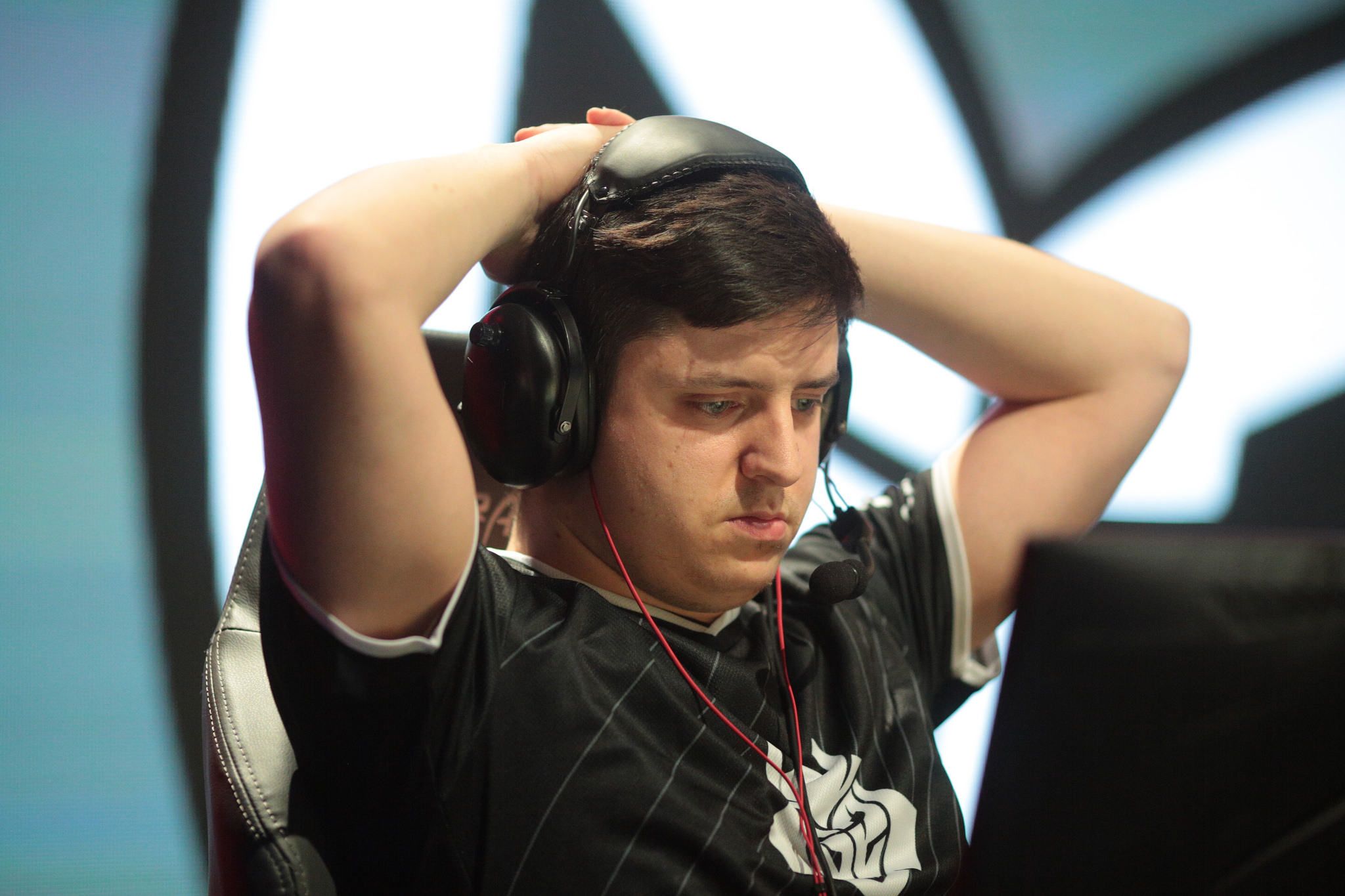 Just as it was expected, G2 found themselves in the midst of a new crisis soon enough. After the Major, the Frenchmen made it to the Playoffs of StarSeries i-League S4, but then they lost the first match right away. After that, G2 failed at IEM Katowice 2018, finishing on the 9-12th place. It became clear that it can't be continued in that way. But, instead of dealing with problems and reaching a general agreement, they initiated another shuffle on the French scene. And it happened despite the fact that G2's players promised to stay together after the formation of "The Superteam", talking about a long-term cooperation.
In fact, the team was divided into two camps. The lead in the first one was taken by Nathan "NBK-" Schmitt. Almost everybody understood that shox should step down from being a captain in order to fill in a star-role, so he could reach his godlike form. At that moment, Nathan suggested his candidature. NBK- wanted to save the lineup and just to continue playing under his command, but Richard had another opinion on that point.
He wanted to see some global changes, implying replacements on the roster. He was joined by Edouard "SmithZz" Dubourdeaux. The former AWPer took off the responsibilities of coaching and expressed his desire to play on the professional level once again. The leadership problem would be solved by signing Kevin "Ex6TenZ" Droolans, who was mentioned a bit earlier. This trio would be the core of the new G2. However, it's still unknown which two players were going to complete the lineup. We can just speculate on this point. Kenny "kennyS" Schrub said in one of his interviews that he likes Richard's project and will go to play for it if NBK's ideas won't give any results. So you can guess that kennyS was going to become a part of this roster.
SmithZz at @1PVcs podcast:
"Ex6TenZ, shox and myself are ok to play together"
"If it doesn't work with G2, kenny is ready to join us because he likes the project."

They are also open to play with ZywOo, RpK and many other players. Basically they simply will need 2 players.

— neL (@neLendirekt) March 22, 2018

Anyway, G2's management decided to avoid the risk and followed the way that was suggested by Schmitt. As shox wasn't satisfied with that decision and left the team, G2 Esports signed Oscar "mixwell" Cañellas. For the first time in the history of the French scene, the best team from the region signed a player who isn't a native speaker. Mixwell is a very talented performer, who knows French, but this transfer doesn't become less of a gamble because of it. Even though mixwell said that he fluently speaks French. It became known after the interview that he gave at WESG 2017: Grand Final.
It's still early to judge whether G2 benefited from this change. The new G2 Esports still haven't played at any LAN-event. Their online-results are still on the same level, but we got Dan "apEX" Madesclaire playing at his best again. Just like in the past years with Ex6TenZ in Titan Esports and at the beginning of his journey in Team EnVyUs with Happy. Right now apEX is the best player in the team, although some would say that he is the worst one half of a year ago.
But mixwell isn't on the same level of firepower that shox was showing. He probably needs more time to get comfortable with a new team. But it's also possible that he won't be same kind of a star-player that Richard used to be, so Oscar would be forced into a support role. The one that apEX was doing in the previous roster. However, we shouldn't forget that it's all happening in online matches. First conclusions about the shape of G2 Esports should be made after DreamHack Masters Marseille.
But what about shox? Right now he is temporary out of this race. Not long ago, he had a surgery on his wrist, so he is just not able to play CS:GO at this moment. A full recovery might take ten weeks. And, after that, the most interesting part of our story will begin. Just like he did it before, Papillon will stand on the path of taking the crown of the French scene back.
After studying shox's career, you may notice one interesting pattern. Top-teams for France kick Richard, he builds a new lineup around himself and brings it to the #1 spot in the region. It's started with Titan Esports. Papillon was kicked, went to Epsilon, with which he placed in the top-8 of ESL One Cologne 2014, and later he became one of the creators of Team LDLC, one of the best teams in the history of CS:GO. Shox, SmithZz, Happy, kioShiMa, NBK: this lineup won its debut Major, DreamHack Winter 2014.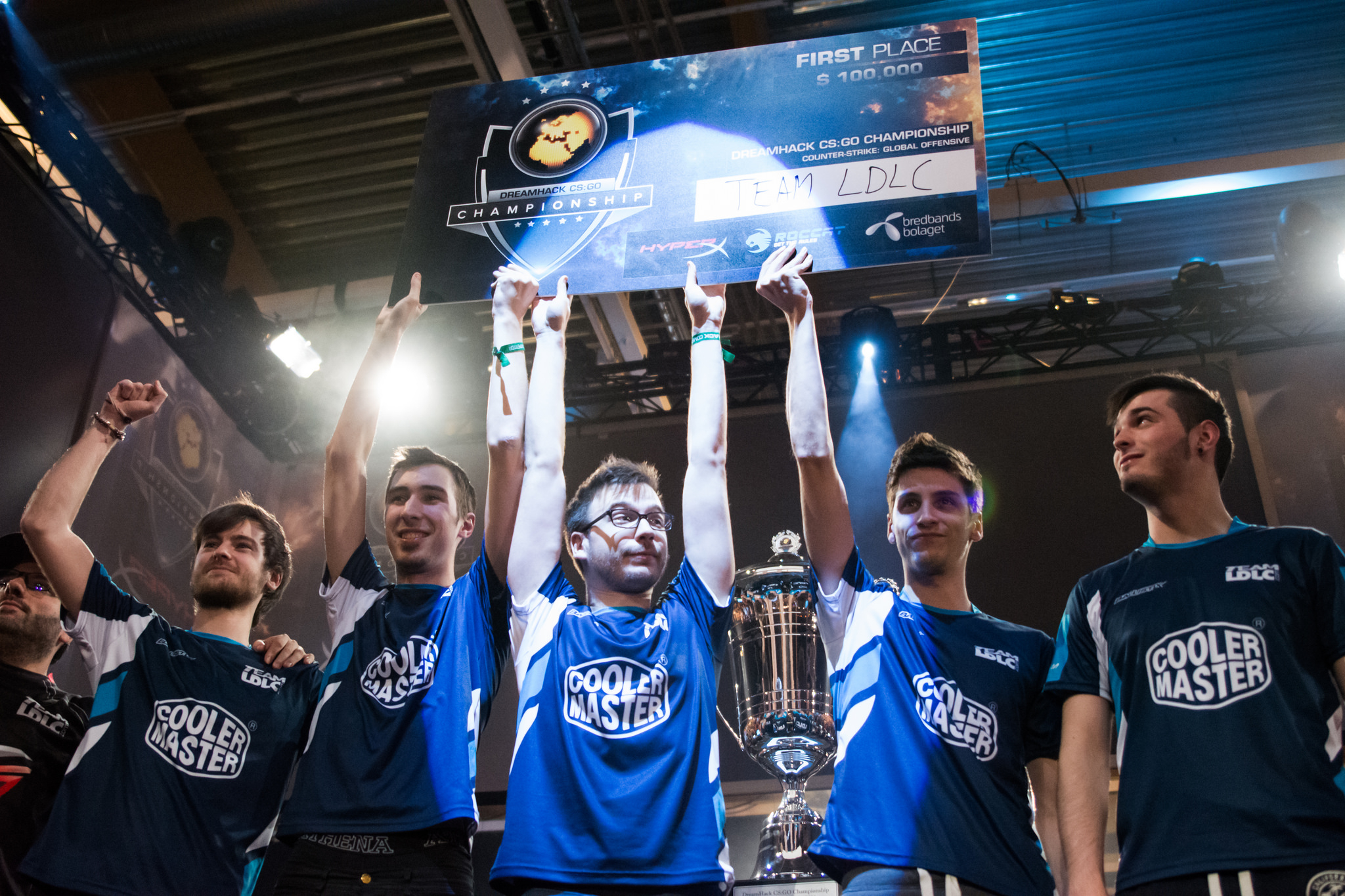 After the moment when the LDLC five joined Team EnVyUs at the beginning of 2015, a conflict emerged within the team. Shox wasn't satisfied with the way Happy was performing as a captain, and he wanted to take his place. For a long time, EnVyUs haven't been doing anything to fix this problem, so it caused a series of disappointing results. Later it became transparent that only SmithZz supported Papillon in his decision. As a result, the other part of the team united and convinced the management to sign kennyS and apEX as a replacement for this duo. But, even in this case, shox found the path to come back to the winning ways.
It took more time than it was with Team LDLC, but Richard created a strong tier-1 squad from Titan Esports (G2 Esports afterward) and other French players which weren't playing for Team EnVyUs. Shox convinced Adil "ScreaM" Benrlitom to join him, and later the Belgian became a huge upgrade in terms of firepower, helped Alexandre "bodyy" Pianaro to unleash his talent and kicked Kevin "Ex6TenZ" Droolans, adopting in-game leading responsibilities from him. And, by doing so, shox was also playing as one of the best players in the world. The power of shox and ScreaM duo led G2 to the grand-finals of ESL Pro League S4 and the championship trophy of ECS S1, leaving no chances for the top-1 lineup back in the days - the Brazilians from Luminosity Gaming. Even after a year and a half from that moment, it still gives you goosebumps from rewatching Papillon's highlight in CT-pistol on Overpass.

Due to his incredible individual results, shox became the sixth best player in the world in 2016, according to HLTV.org.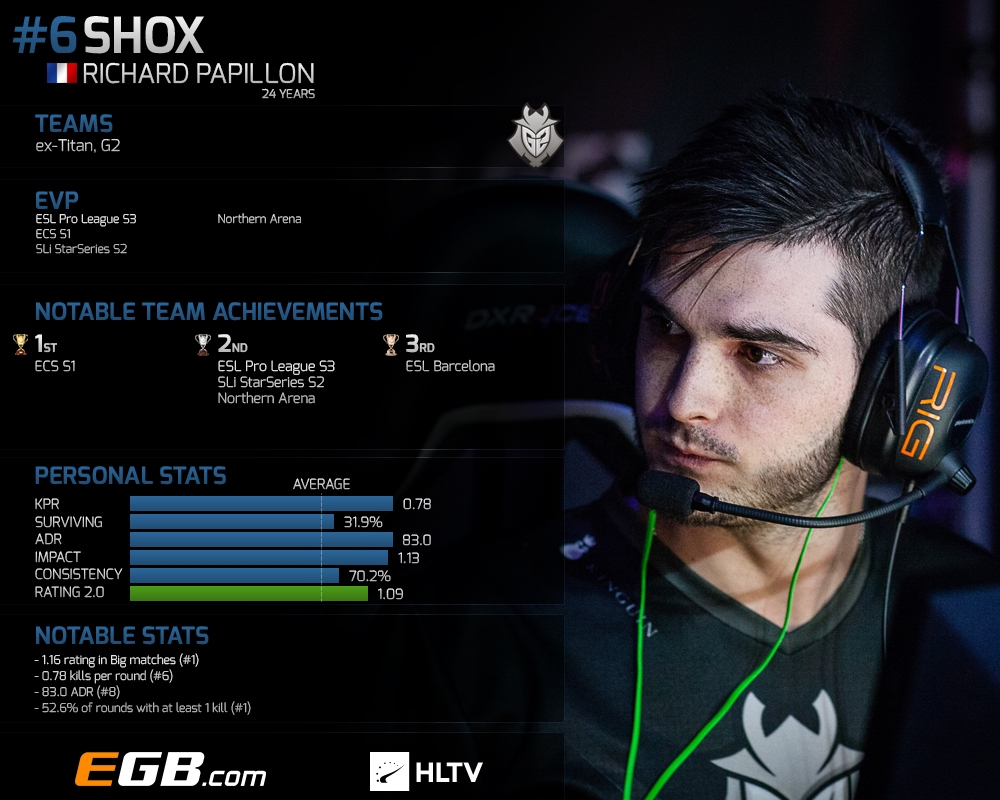 We can't say that the first French version of G2 Esports was stable. But, at least, it was better than Team EnVyUs by all measures. Basically, nV just killed itself by signing Timothée "DEVIL" Démolon. G2 had a lot of problems, but the rivalry with EnVyUs wasn't one of them. The cycle repeated itself, shox was back in power. Shox's influence is that strong that, to this date, nV are still trying to compete with G2 Esports, but it doesn't bring them any positive results. What is worse, the formation of "The Superteam" was the last nail in Team EnVyUs' coffin. So, in that way, shox eventually got his revenge against Happy.
And now, one more time, the story repeats itself. Shox was banished from the kingdom that he brought to prosperity by himself. During the last years, G2 Esports have been growing up from an unconfident tier-2 lineup to a title contender and a representative of the top-tier scene. And the main role in this show was played by Richard.
Though, we can't say that all his decisions were absolutely right or justified. For example, we have a lot of questions about his friendship with Edouard "SmithZz" Dubourdeaux, and about what results it leads to. Unfortunately, SmithZz is not that player that he used to be in the Source era and during the first years of Global Offensive. It's possible that he will never be able to compete against top-tier level opponents again. Taking into account the fact that the competition aspect increased a lot on the pro-scene, this thought only gets stronger in fans' minds. And whatever happens, shox continues carrying him. Even though, if you take a closer look and compare them as players, you may notice an insurmountable gap between them. And when Papillon stopped playing with him in a team, creating a new lineup after the acquisition of kennyS, NBK and apEX, he started winning some things. But shox hasn't learned that lesson because he still believes that SmithZz isn't much of a problem. And he may be right, or he may be wrong. Eventually, time will give us the answer.
It was also questionable decision to let Adil "ScreaM" Benrlitom and Cédric "RpK" Guipouy to go away, with them being almost on a peak of their form. RpK and ScreaM had enough firepower to compensate the lack of it that was caused by SmithZz in the previous version of G2. They also helped shox in getting some achievements in the past roster. However, Richard let them go in order to create "The Superteam". And, with time passing by, RpK became one of the best entry-fraggers in the world, playing for Team EnVyUs. A player like him could be a great addition for G2 Esports.
At least, we can't be sure that it was a 100% mistake. The possibility that RpK would make G2 stronger is only on paper. We can only speculate about it. And we can't also say that NBK and apEX were a downgrade. They were an important part of the mechanism, work of which brought G2 Esports to that small part of success in 2017. At least we don't have any questions to be answered about why kennyS joined G2. Everybody understood that Schrub should be playing in the best French lineup, and that actually happened.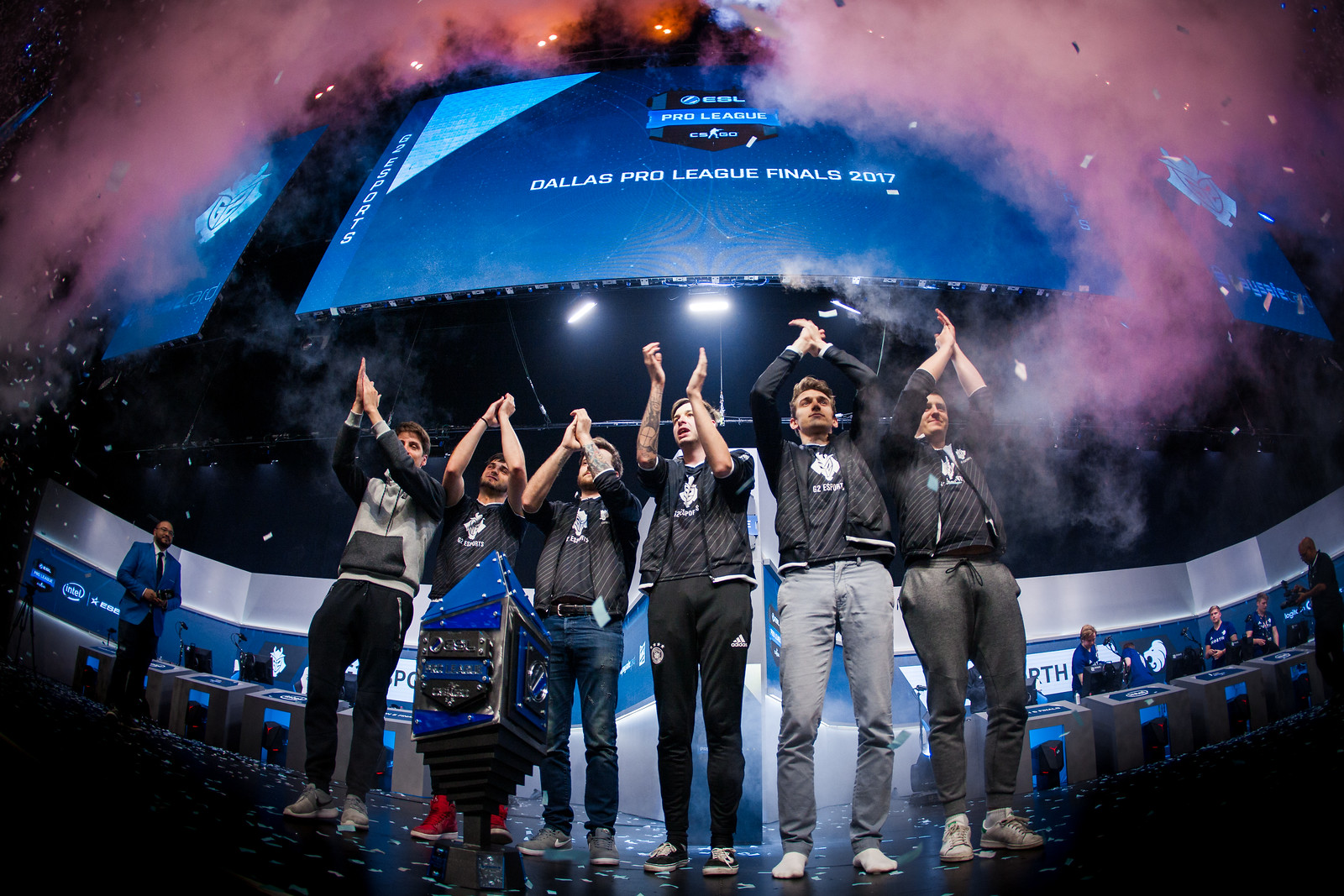 photo credit: ESL / Helena Kristiansson
A lot of people also criticized G2 Esports for not signing an IGL. Shox handled the in-game things for the team, and it restrained him from unleashing his star potential. And, most of the time, the community suggested Kevin "Ex6TenZ" Droolans. It's still uncertain why Richard changed his opinion on that point but after having an argument in G2 he decided to reunite with Kevin. Shox, SmithZz and Ex6TenZ: the core of the new squad was established. But it's unknown whether it's going to bring that kind of results that we expect. And it's worth noting that Richard was the first one who gave Ex6TenZ a second chance. We don't know why but all top-players from France don't like playing with the former leader of Titan Esports. People say that he is just too demanding and always wants to play according to his initial plan. No improvisation is allowed. But we can only guess about the real reasons.
As you may have noticed, shox has never been ideal. But he is the only player from France that always brings his region to the top of the CS:GO-scene. Now he finally got over himself and renewed the cooperation with Ex6TenZ. Back in the days, they were one of the best in VeryGames. And, probably, they might do it again.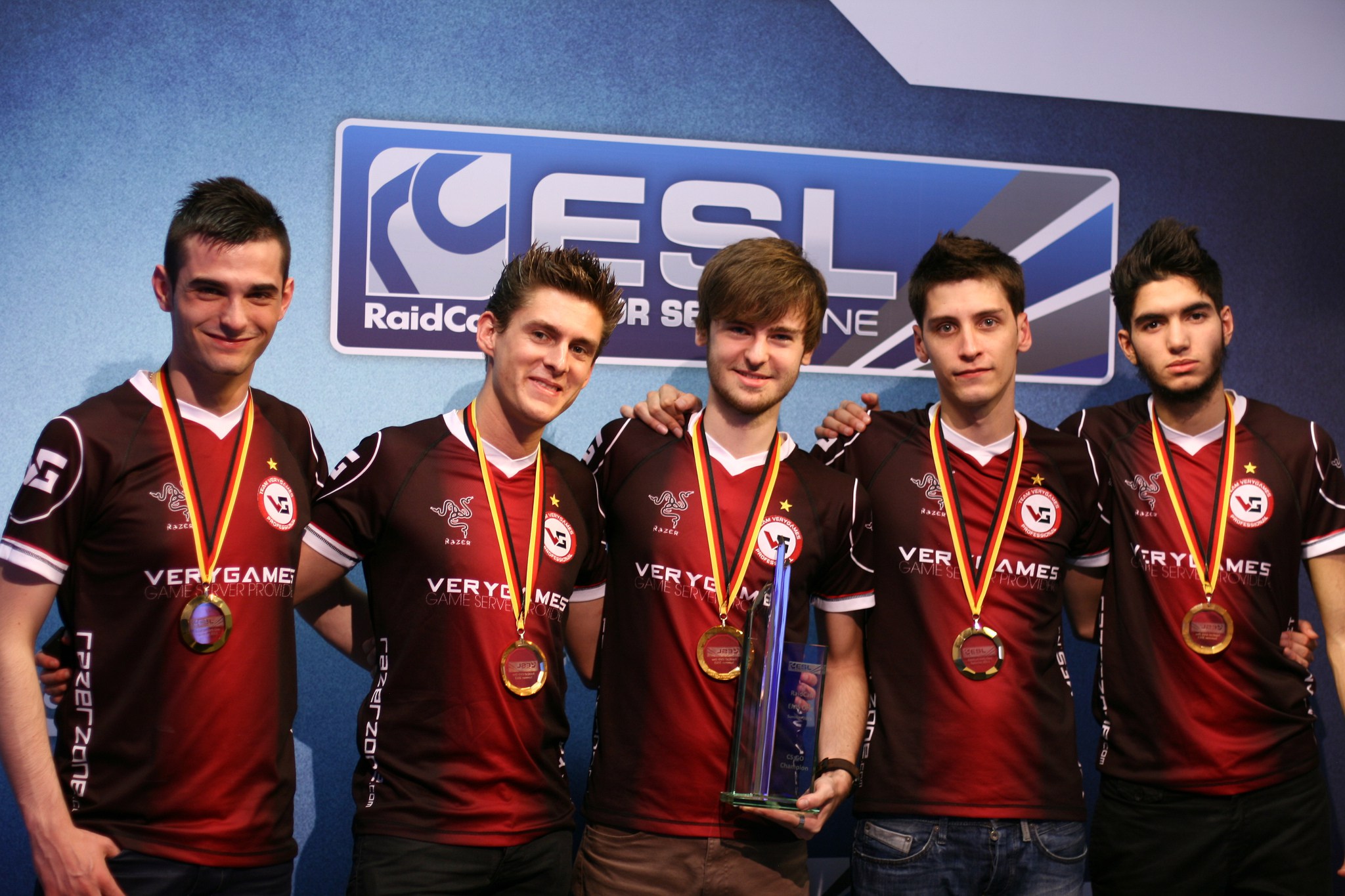 Due to taking off the captain's role, shox will do the thing in terms of which he is unmatched: Papillon will concentrate on individual training. Shox is capable of doing a lot of things in CS:GO: pretty accurate aim with rifles and pistols, great skills at AWPing, an insane feeling of timings and the game itself that allows him to be one of the most successful clutch-players in the history of Counter-Strike. A player like shox can win matches on his own. Shox just needs to return to that level.

And, unlike the rest of G2 players who closed their eyes on a big amount of talent within their scene after signing the Spaniard, shox's new team got a lot of interesting options which can be used in order to build a top-tier roster. For a long period of time, Team EnVyUs have been staying in the shadows of their "older brother", G2 Esports, and not showing any kind of encouraging results. With the correct approach, Papillon can easily poach ScreaM and RpK, with who he played in the past and created the success formula, even though it was unstable. There is also ex-Misfits duo, AmaNEk and devoduvek, that returned from the US recently. They might also become that kind of an upgrade that new Richard's project needs.
And we surely can't forget about Mathieu "ZywOo" Herbaut. As soon as he ends his studies in school, a lot of organization will start a war for the right to sign this talent. For the record, Team EnVyUs have already tried to do it, but they were denied because the studying problem that we mentioned. Players like ZywOo are the future of the French scene. If he will be guided by the right people, like the legends which shox and Ex6TenZ are, it might work. The first top-team that signs Erbo will be the best in France. It's a bold statement but, most likely, it will go in this direction.
Thus, Papillon has enough resources to create a new French top-tier squad. Bearing in mind the fact that he is the only representative of the French scene who always manages to recover from being kicked, it's just only shox who can bring his region to the greatness. On the other hand, it will be interesting to watch how NBK will handle his new role in G2. It's almost 100% that his team won't be like Team EnVyUs, but it looks really different without Papillon.
Article was written by StarLadder's @EllanarkJesus