CS:GO
December 27, 2017 16:00
The fourth season of StarSeries i-League CS:GO will take place in Kiev
We have prepared a small New Year present for all fans of the competitive CS:GO - we are glad to announce the details of the new, fourth season of StarSeries i-League CS:GO. The news would especially enjoy the fans from Kiev, as the tournaments' finals will be held in "Kiev Cybersport Arena" on February 17-25th.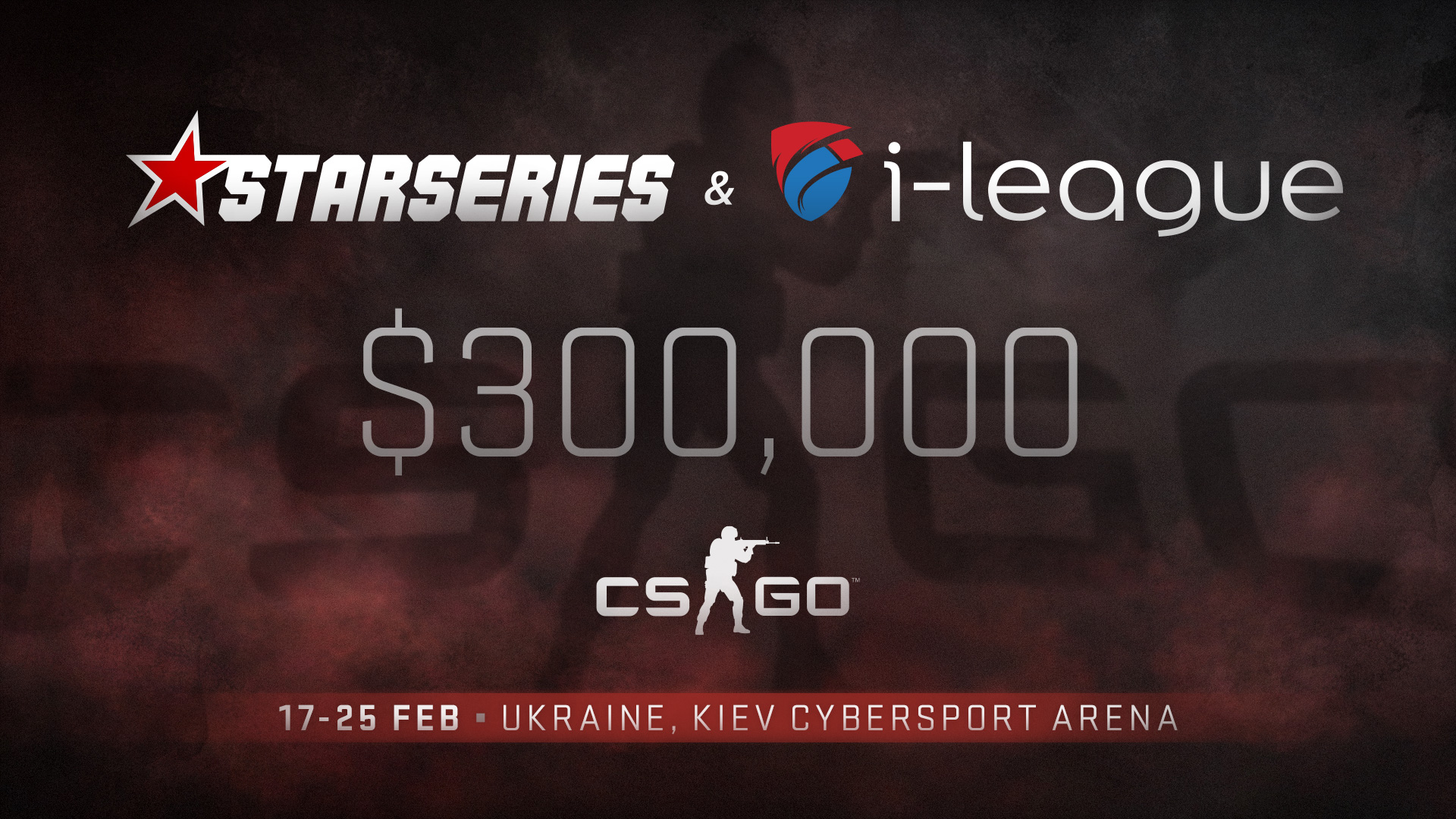 A new season of StarSeries i-League will bring together 16 of the best CS:GO-teams from all over the world, with 11 of them receiving direct invites and 5 slots decided within the regional qualifiers.
A list of the invited teams and details of the qualifiers in Europe and America will be brought to light already in 2018, but we hurry up to assure you that there are some pleasant surprises.
While the closed qualifier in China will kick off pretty soon: on December 28-31 eight teams will fight for 2 tickets to the finals of StarSeries i-League CS:GO.
Teams seeding
Group А
Group В
Tyloo
Flash Gaming
SAS.LGD
EHOME
Eclipse
MVP.PK
New4
MAX
The qualifiers in China will start with a group stage, held in GSL format. The best four teams will reach the double Playoffs bracket (Double-Elimination) with matches up to two wins (Bo3).
You can follow the tide of qualifiers and the latest news from StarSeries i-League CS:GO on our site, as well as by joining us on Facebook and Twitter.