Dota 2
November 22, 2018 15:00
The Chongqing Major: teams' seeding for the main qualifiers
The Main Qualifiers for the Chongqing Major of the season are just around the corner, and will be held online from the 25th-30th November across all six regions!
The eight teams in each region will be divided into 2 GSL groups, with the 2 winners from each group progressing to the playoffs.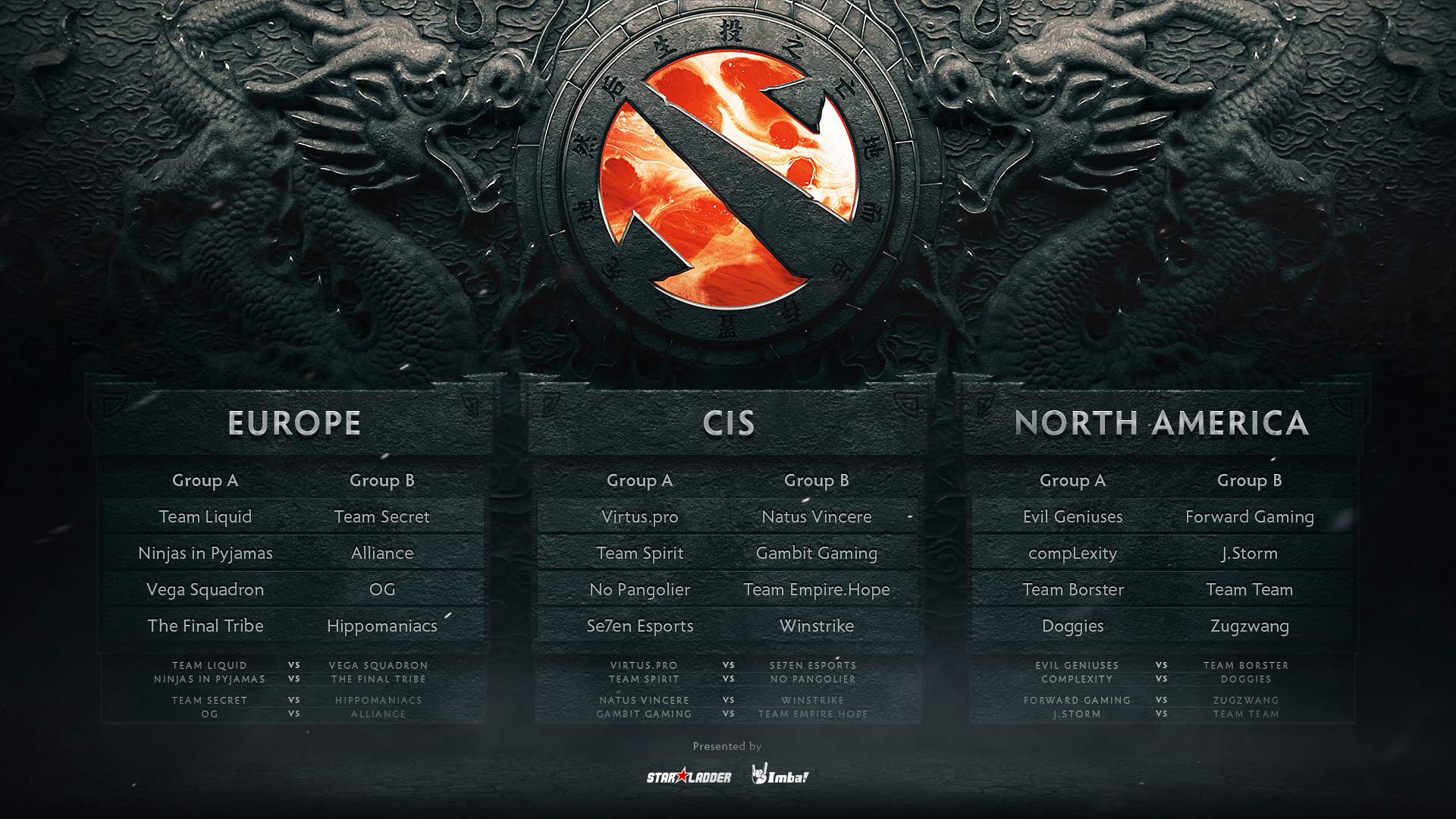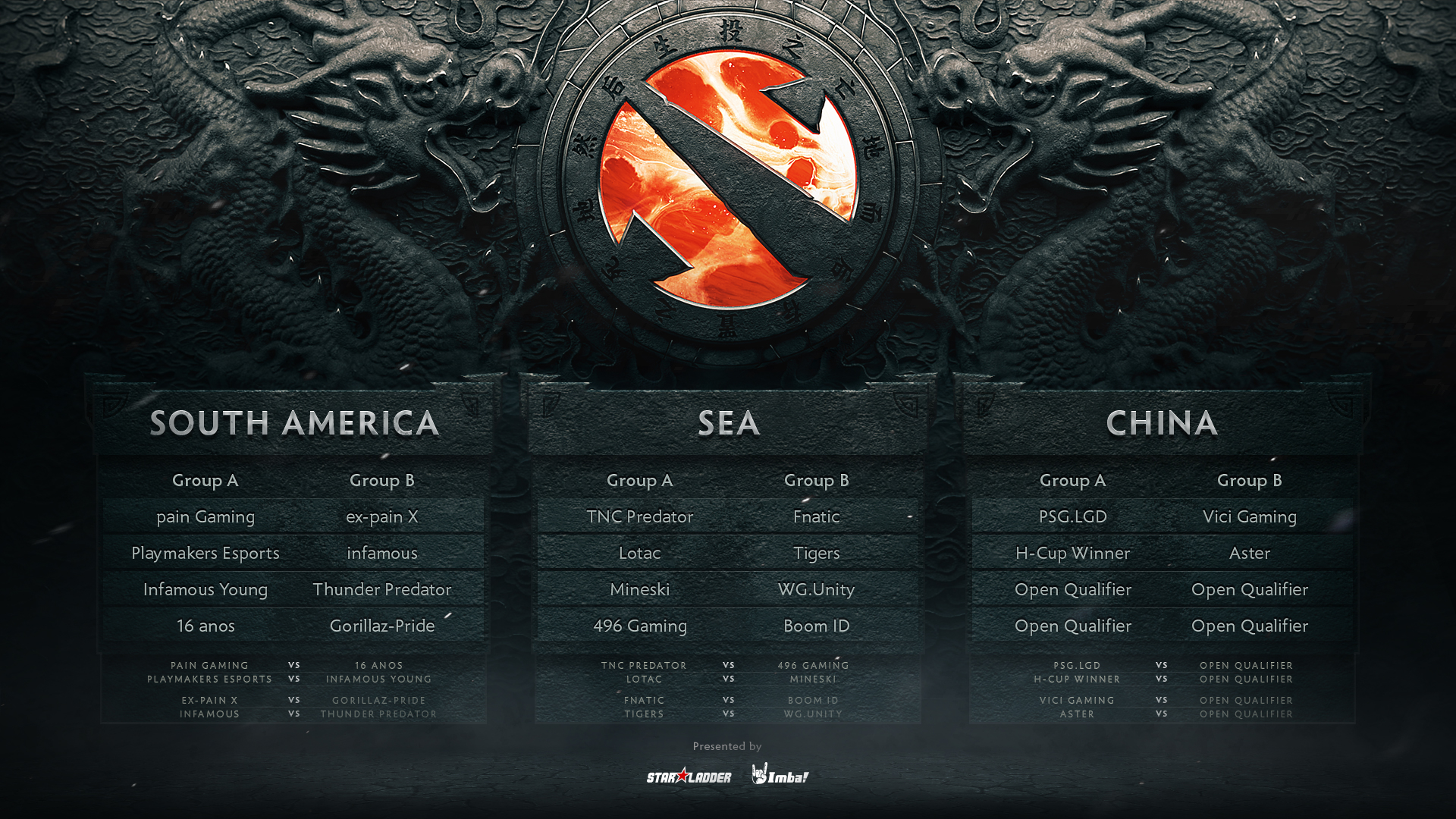 The Main Qualifiers in Europe see the return of TI7 winners Team Liquid and TI8 winners OG to the fray, both making their official debuts this season. Liquid and OG join a very stacked European Regional qualifier, which includes the Kuala Lumpur Major runners-up Team Secret.
Europe
CIS
Group A
Group B
Group A
Group B
Team Liquid
Team Secret
Virtus.pro
Natus Vincere
Ninjas in Pyjamas
Alliance
Team Spirit
Gambit Gaming
Vega Squadron
OG
No Pangolier
Team Empire.Hope
The Final Tribe
Hippomaniacs
Se7en Esports
Winstrike
Matchups
Matchups
Team Liquid
vs
Vega Squadron
Virtus.pro
vs
Se7en Esports
Ninjas in Pyjamas
vs
The Final Tribe
Team Spirit
vs
No Pangolier
Team Secret
vs
Hippomaniacs
Natus Vincere
vs
Winstrike
OG
vs
Alliance
Gambit Gaming
vs
Team Empire.Hope
The Kuala Lumpur Major champions Virtus Pro will also be in action, as will Evil Geniuses, who finished third in Malaysia last weekend. Be sure to check out the Main Qualifier broadcasts, especially as they will be the first real showcase of the fresh 7.20 meta.
South America
North America
Group A
Group B
Group A
Group B
pain Gaming
ex-pain X
Evil Geniuses
Forward Gaming
Playmakers Esports
Infamous
compLexity
J.Storm
Infamous Young
Thunder Predator
Team Borster
Team Team
16 anos
Gorillaz-Pride
Doggies
Zugzwang
Matchups
Matchups
pain Gaming
vs
16 anos
Evil Geniuses
vs
Team Borster
Playmakers Esports
vs
Infamous Young
compLexity
vs
Doggies
ex-pain X
vs
Gorillaz-Pride
Forward Gaming
vs
Zugzwang
Infamous
vs
Thunder Predator
J.Storm
vs
Team Team
SEA
China
Group A
Group B
Group A
Group B
TNC Predator
Fnatic
PSG.LGD
Vici Gaming
Lotac
Tigers
H-Cup Winner
Aster
Mineski
WG.Unity
Open Qualifier
Open Qualifier
496 Gaming
Boom ID
Open Qualifier
Open Qualifier
Matchups
Matchups
TNC Predator
vs
496 Gaming
PSG.LGD
vs
Open Qualifier
Lotac
vs
Mineski
H-Cup Winner
vs
Open Qualifier
Fnatic
vs
Boom ID
Vici Gaming
vs
Open Qualifier
Tigers
vs
WG.Unity
Aster
vs
Open Qualifier
You can watch the matches of the main qualifiers on our channels:
EN
RU
Subscribe to our socials - Twitter and Facebook and follow the tide of The Chongqing Major.