Dota 2
November 23, 2018 15:15
The Chongqing Major: Main qualifier talent lineup
Yesterday we shared the schedule, groups and the seeding for The Chongqing Major Main Qualifiers, the first real outing for the fresh new 7.20 patch. Today we are delighted to unveil the English and Russian broadcast talent for Main Qualifiers!
Ten talents of English studio will be bringing you the main action in all six regions from two studio hubs, one in NA and one in Europe.
Read more: The Chongqing Major: teams' seeding for the main qualifiers
Beyond The Summit will host the NA hub with guests including GrandGrant and the iconic casting duo Capitalist and Blitz. Meanwhile the EU hub in The Hague will feature the likes of ODPixel, Sheever and Kyle. What is more, a whole host of other established commentators will be providing off-site coverage to ensure every single match is covered.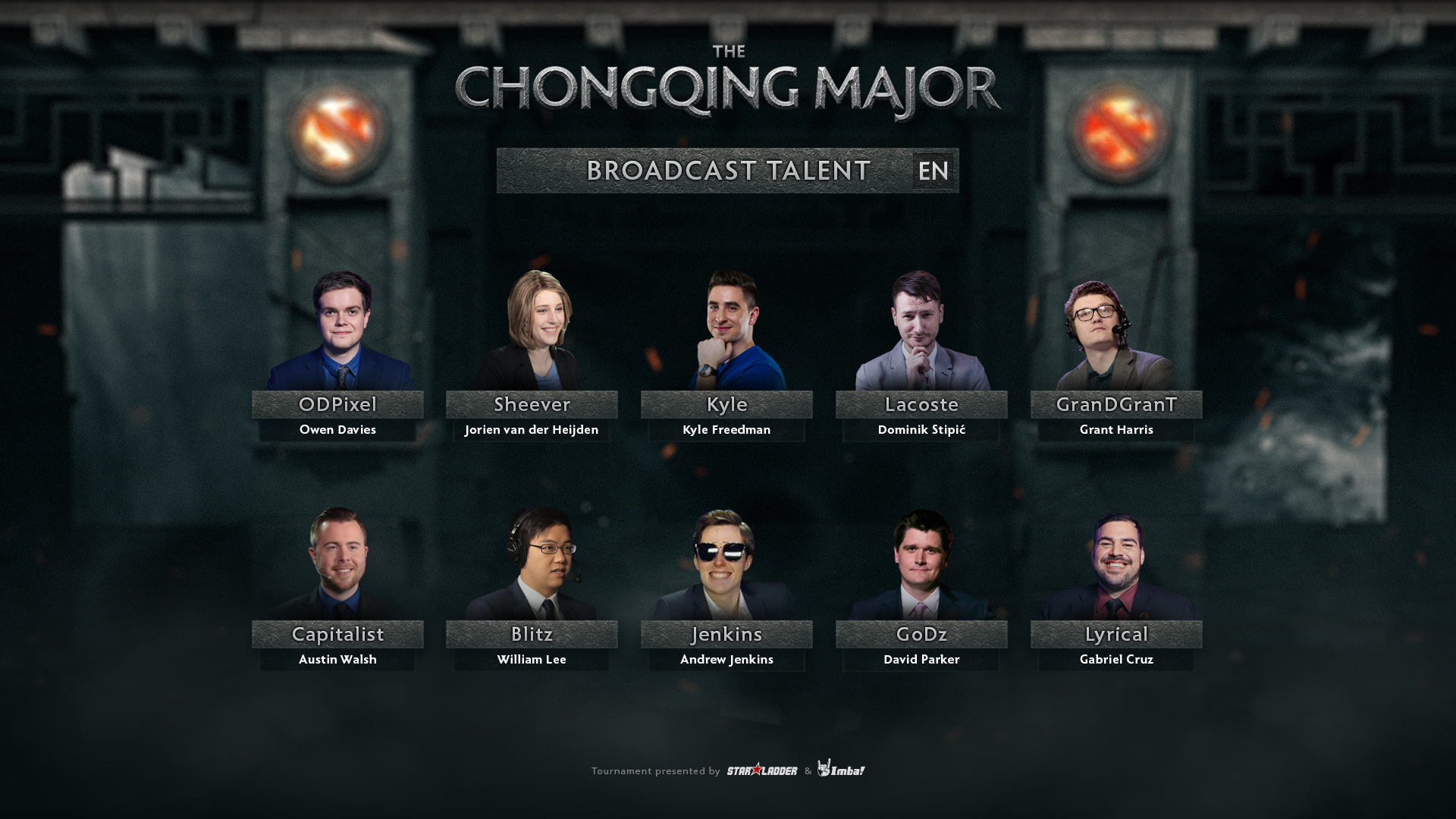 The English-language studio lineup:
The qualifiers will be held in six regions, so we cannot avoid parallel matches. On this occasion, we got the help of our colleagues from RuHub and together we will try to create a cozy atmosphere at the Russian streams to share with you all the events occurring on the battlefield.

The Russian-speaking studio will also be joined by a pro-player and former Virtus.pro coach Ivan «ArtStyle» Antonov, and our hosts will be a charming Antonina «Tonya» Predko and a charismatic Stepan «DonStepan» Shulga.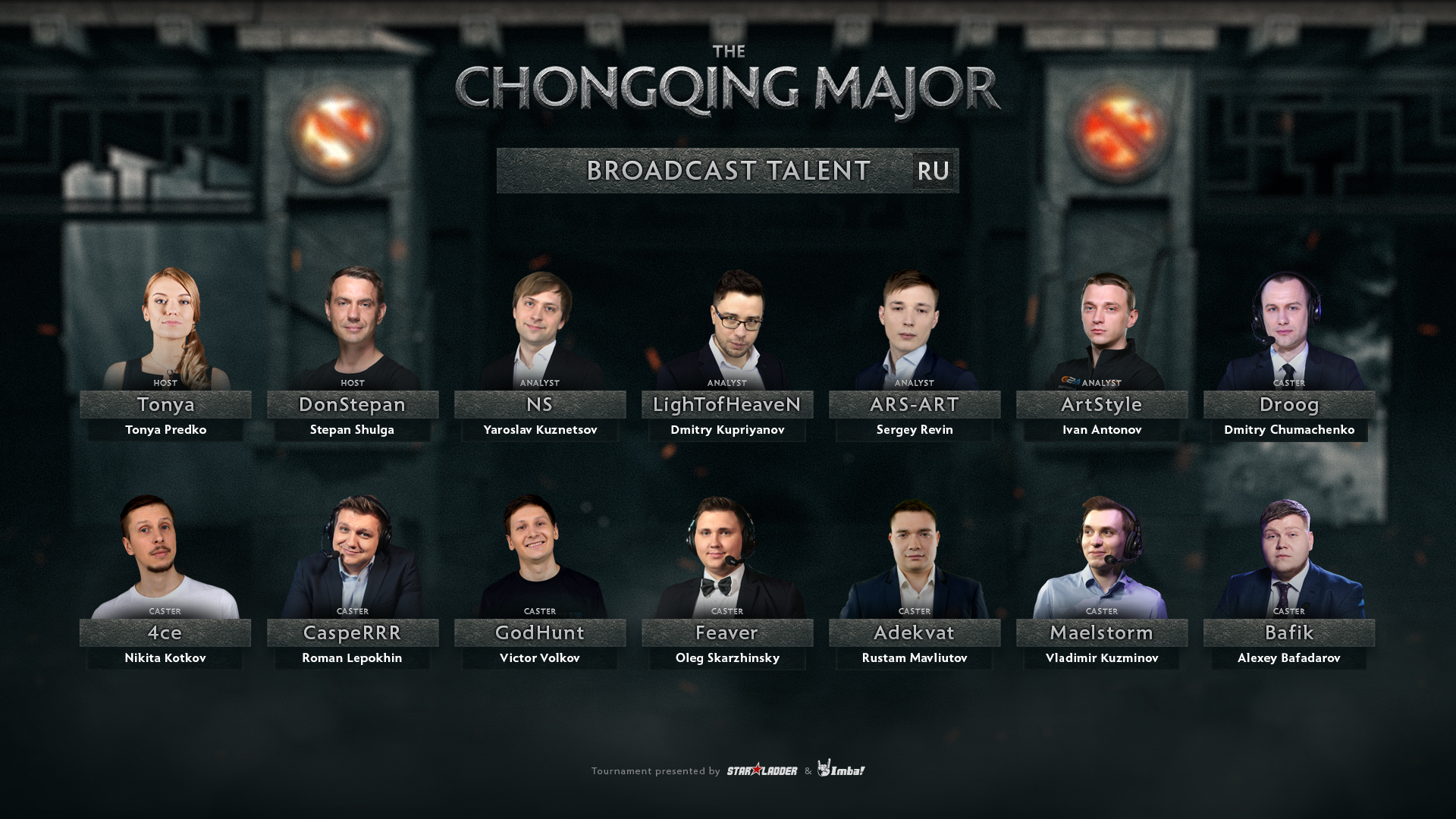 List of talents of the Russian-language studio:

The stream of matches will be held on the following channels:
RU

EN

The Main Qualifiers for the Chongqing Major will take place from the 25th to 30th of November. The Chongqing Major will be the second Major of the Dota 2 Pro Circuit 2018-2019 season.
Subscribe to our socials - Twitter and Facebook, where we will publish all the latest news related to The Chongqing Major.