CS:GO
February 01, 2017 15:00
The 17th season of SLTV CS:GO ProSeries is live!
Didn't you think that everything will finish on the 16th season? If no, you will surely like this piece of news. SLTV CS:GO ProSeries is back on track with the following, 17th season, with the total prize pool of $2,000.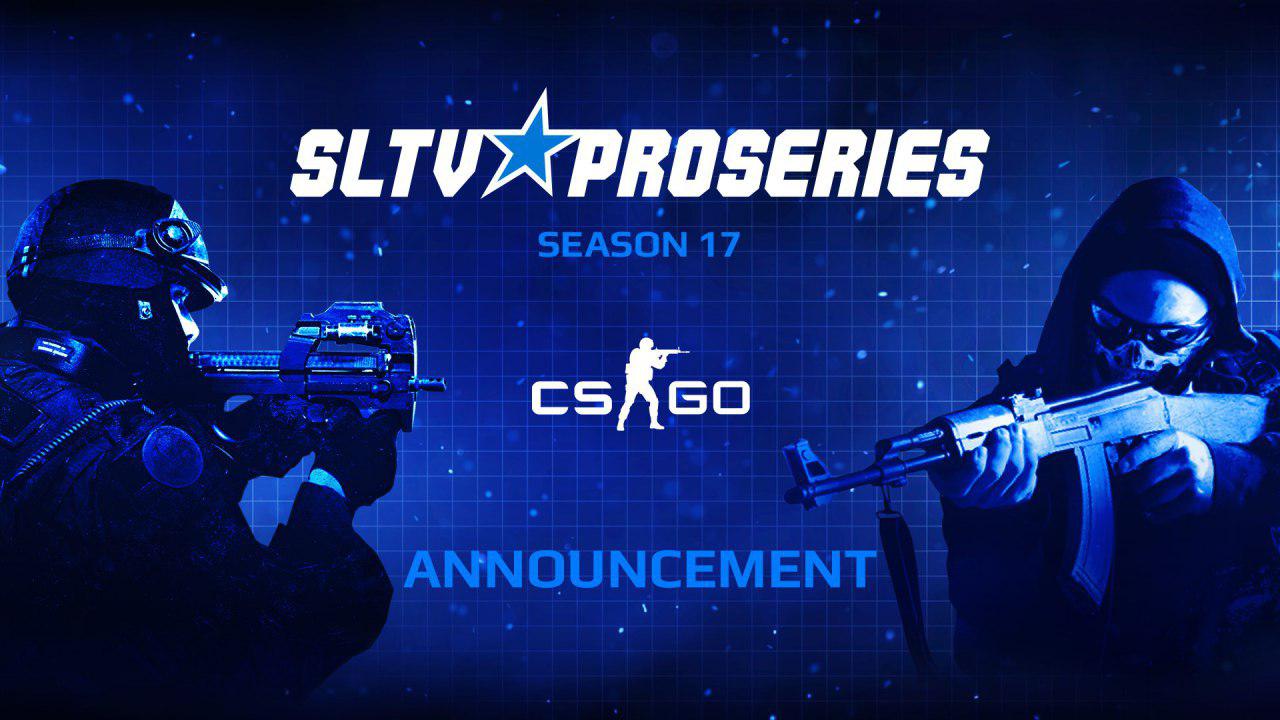 A division of ProSeries — is an important step on the path of any successful eSportsman. As previously, you can reach Pro only through the AmSeries.

Total information:
— Participants: 32 teams
— Prize pool: $2,000
— Start of the season: February 1, 2017

The tournament system:
Participants are expected by 3 group stages and Playoffs. All teams will be divided into 8 groups, four teams in each, but only six of the strongest will reach the final stage.
The first group stage (February 13th — March 2nd):
Here the participants will play one match in pair in the format of ВО3. To the next stage will advance only 2 teams from each group.

The squads, who will take 1-2 places, will go forward to the following stage, while the 3-4 places will move to the lower division – AmSeries.
The second group stage (March 6 — 19th):
Here 16 teams will fight for an opportunity to advance to the 3rd group's. As in the previous stage, ahead will move only two of the strongest teams from each group.

Following the outcome of played matches, the teams, who will secure 3-4 places will perform in the following season of ProSeries.
The third group stage (March 22 — 31st):
The participants will take part in three clashes (against each other) in the format of BO3 (till two victories). To the stage of Playoffs will move only three teams from each group.

Three of the strongest will go straight to the Playoffs, while teams, who secured the last places in groups will stay in the ProSeries, but we will be able to see them only in the next season.
Playoffs (April 14 — 16th):
According to the places, secured in the last qual-tour, the leaders of each group will enter a fight from the second tour. All matches of this stage will be held in the format of BO3.
Distribution of the prize pool: $1000 – 1st place, $700 – 2nd place and $300 – 3rd place.