Dota 2
October 15, 2017 18:51
Team Liquid raised a cup of SL i-League Invitational S3
Team Liquid secured the champion's title of SL i-League Invitational S3, gaining the upper hand with the final score 3:1.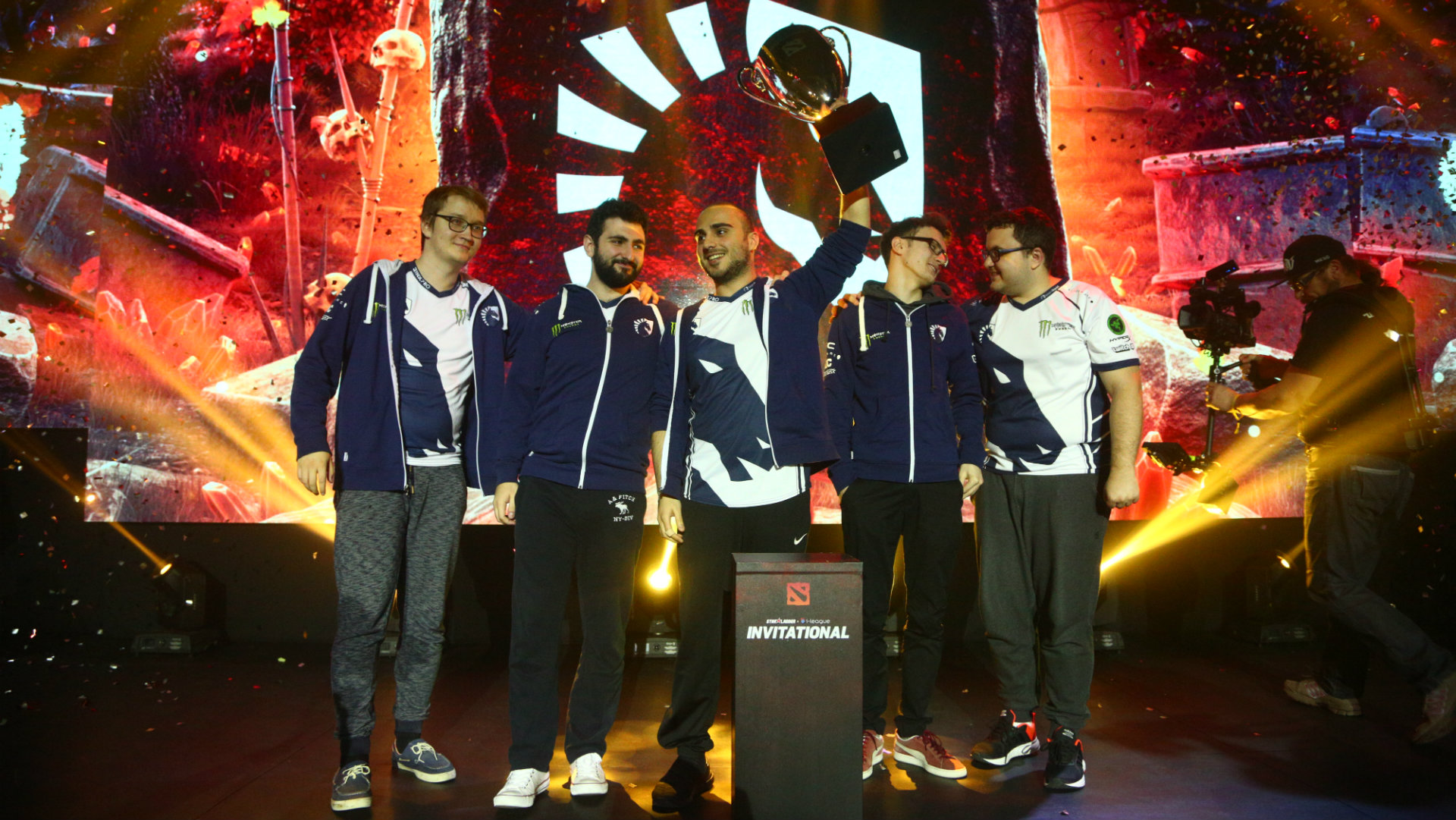 The first round of BO5-series kicked off with a domination of Mineski, their advantage in gold on the 10th minute was about 4K. In the stage of mid-game Europeans managed to retake the initiative and to win the teamfight, after which they went through the central lane and smashed one barrack. However, Mushi and company have quickly retook the control back to their hands, won two clashes and destroyed the top side of the opponent. Team Liquid managed to bounce back for a while, but the advantage of Mineski was too big, so the victory went to the representatives of the SEA-region.
On the second map the lead was taken by the European squad. Team Liquid were picking up fights at every turn, smashing the enemy's bases. On the 16th minute Liquid killed the Roshan, but failed to realize the advantage of Aegis. In the further game they didn't take any active steps, just calmly farming. On the 35th minute Team Liquid made the first entry on the rival's highground and destroyed a few buildings. Killing the third Roshan, the European squad got back to the enemy's base, won the fight and made the opponents gave up.
Team Mineski has kicked off with a highlight reel on the third map and quickly gained an advantage in charts. Despite this, in the stage of mid-game Team Liquid managed to hold a few successful fights and slightly reduced a backlog in gold. On the 23rd minute Mushi and company lost the top barrack, but then Liquid decided to give up. On the 25th minute Kuroky and teammates performed a final enter on the highground and paragraphed this countering.
Up from the very start of the fourth map, Team Liquid took the control over the game and were actively pushing the lanes. On the 17th minute the European squad killed Roshan and went through the bottom lane. Mineski failed to withstand the opponent and Team Liquid gained the upper hand in this clash.
Team Liquid became the champions of SL i-League Invitational S3 and received a money prize of $135,000. Mineski are taking the second place and $60,000.
Subscribe for our socials — Twitter and Facebook, and follow the latest announcements and news from SL i-League Dota 2 Invitational S3. The records of matches may be found on our YouTube-channel.