CS:GO
October 01, 2017 12:24
Team EnVyUs return to WESG
Winners of the previous year's WESG CS:GO, the French squad Team EnVyUs, will participate in the next season of one of the most huge world series in the history of esports.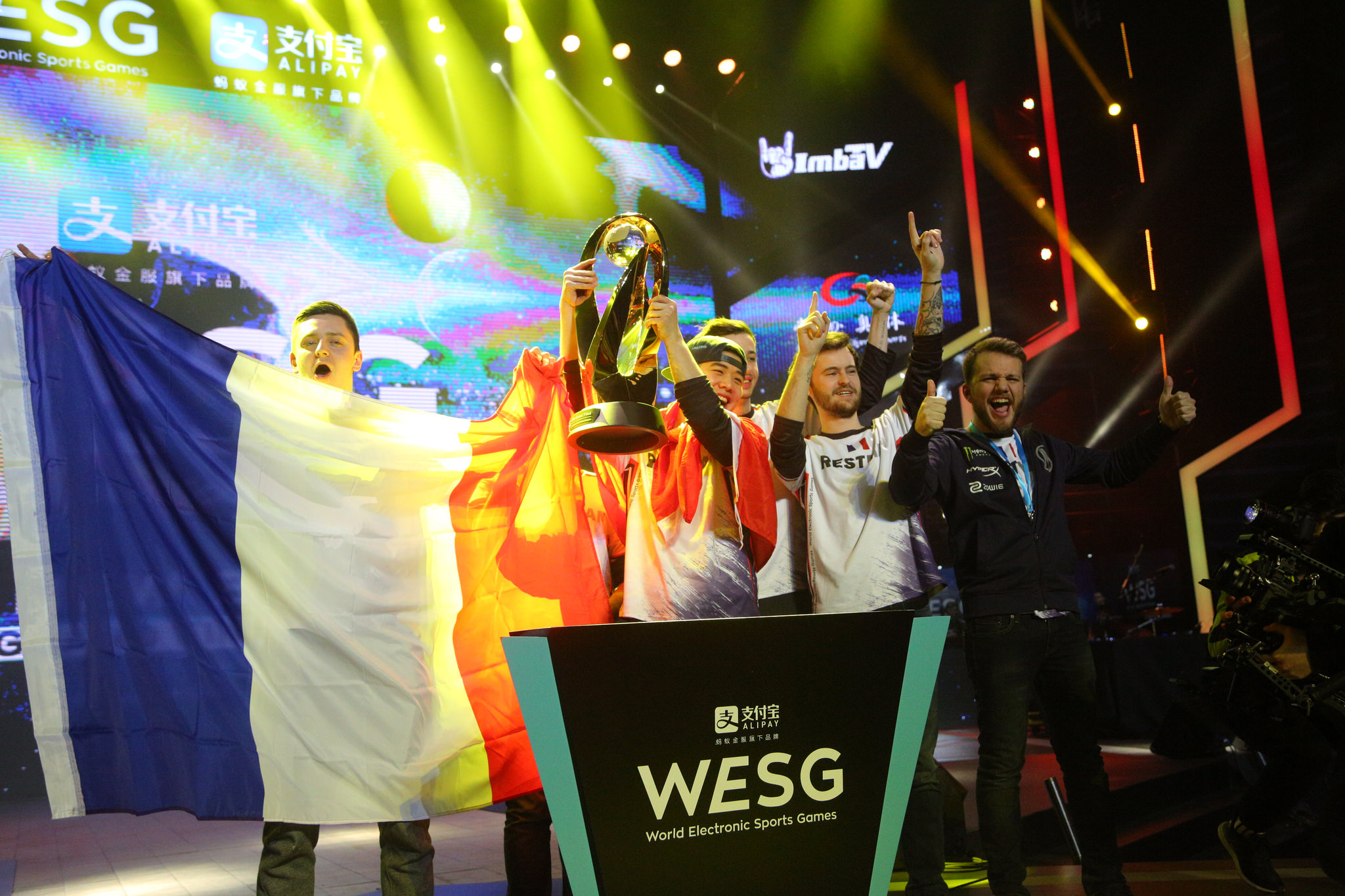 Last year EnVyUs defeated the Poles from Team Kinguin in the grand-finals, taking away the main prize of $800,000. Unfortunately, we won't see the same lineup at WESG 2017 once again, because one month later after the triumph in China, a star trio kennyS, NBK and apEX joined G2 Esports. However, their places were taken by another famous players from the French scene.
This time Happy and SIXER will be joined by RpK, xms and, what is the most interesting thing, kioShiMa. A former player of FaZe Clan will replace ScreaM during WESG, since he is a citizen of Belgium.
Lineup of Team EnVyUs for WESG 2017:
• Vincent "Happy" Cervoni
• Christophe "SIXER" Xia
• Cédric "RpK" Guipouy
• Alexandre "xms" Forté
• Fabien "kioShiMa" Fiey

Like the other participants of WESG, Team EnVyUs will start from the regional online-qualifier. There two tickets to the European LAN-finals will be played off among the teams from France & Monaco. Will a new EnVyUs' roster qualify for WESG Grand Final with a $1,5 million prize-pool and repeat the last year's success? We will find out soon!