CS:GO
November 17, 2017 15:29
Talent-list for WESG CS:GO EU Finals
Following the announcement of schedule and seeding, we are happy to introduce a team of commentators for WESG EU Finals, which will be working for you from 23-26 November at the event in Barcelona.
Most of our talents already have an experience of working at WESG events. Tom Bissmire and Ryan Oliver made an impact at the last year's EU Finals in Kiev, while Hugo worked online for the LAN-finals in APAC region. On the other hand, we welcome to the team our very own JustHarry, Scrawny and BurntSanctuary. We are excited to see what they will bring with them to their first WESG offline-tournament.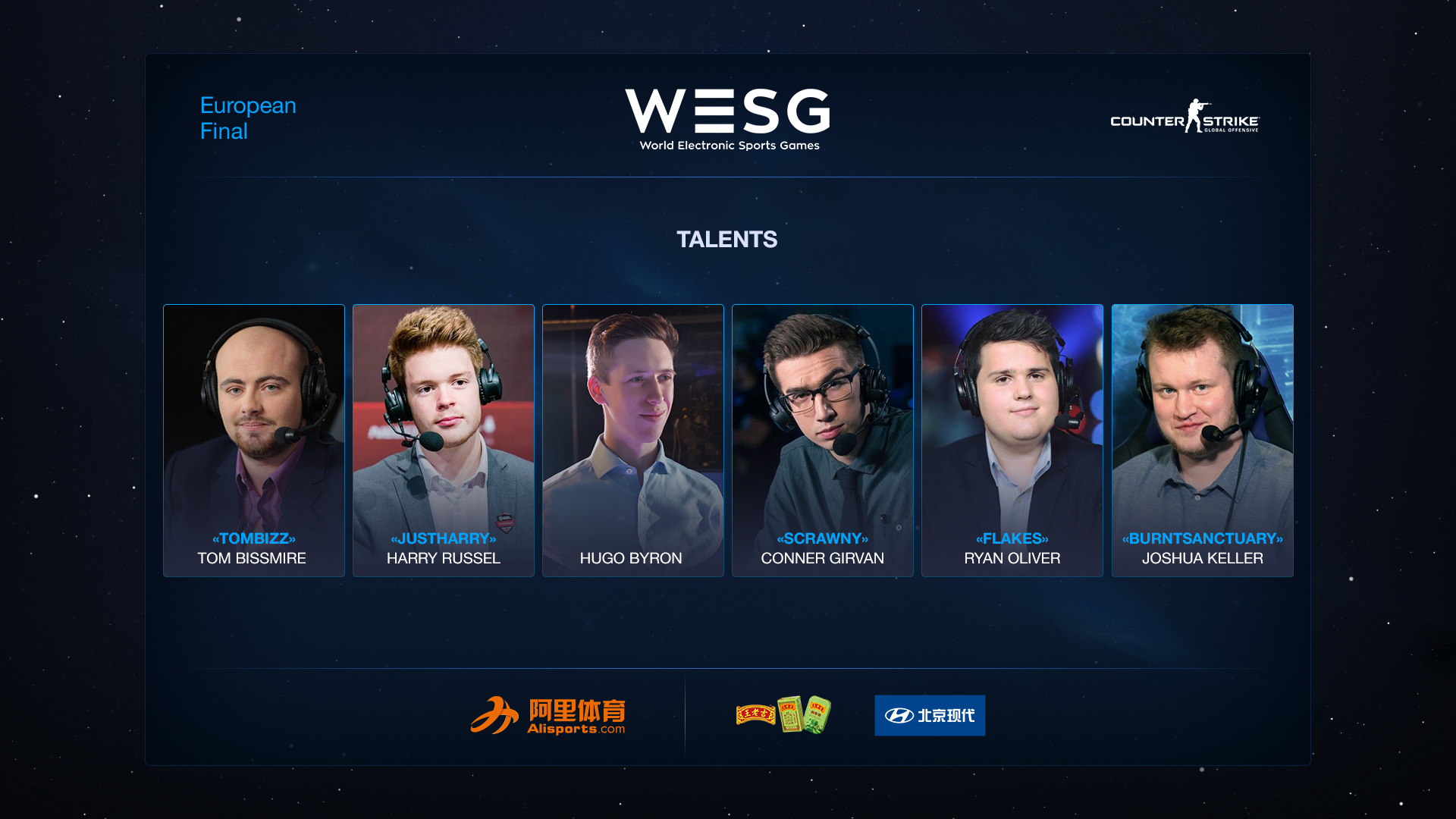 Full talent-list of WESG CS:GO EU Finals:
• Tom «Tombizz» Bissmire
• Harry «JustHarry» Russel
• Hugo Byron
• Conner «Scrawny» Girvan
• Ryan «Flakes» Oliver
• Joshua «BurntSanctuary» Keller
Broadcast:
WESG CS:GO EU Finals will be running from 23-26 November in Barcelona, NH Collection Barcelona Tower Hotel. The prize-pool of the European LAN-qualifier amounts to $92,500, but 12 tickets to WESG Global Finals in China will be the main goal to achieve for participating teams. The schedule of matches and other important information about this event can be found here.