CS:GO
June 07, 2017 17:00
Talent-list for the LAN-finals of CIS Minor
Already tomorrow, June 8, will kick off the final stage of CIS Minor and now it's high time to discover the list of Russian-language talents, who, for 4 days, will cover for you all matches of the tournament.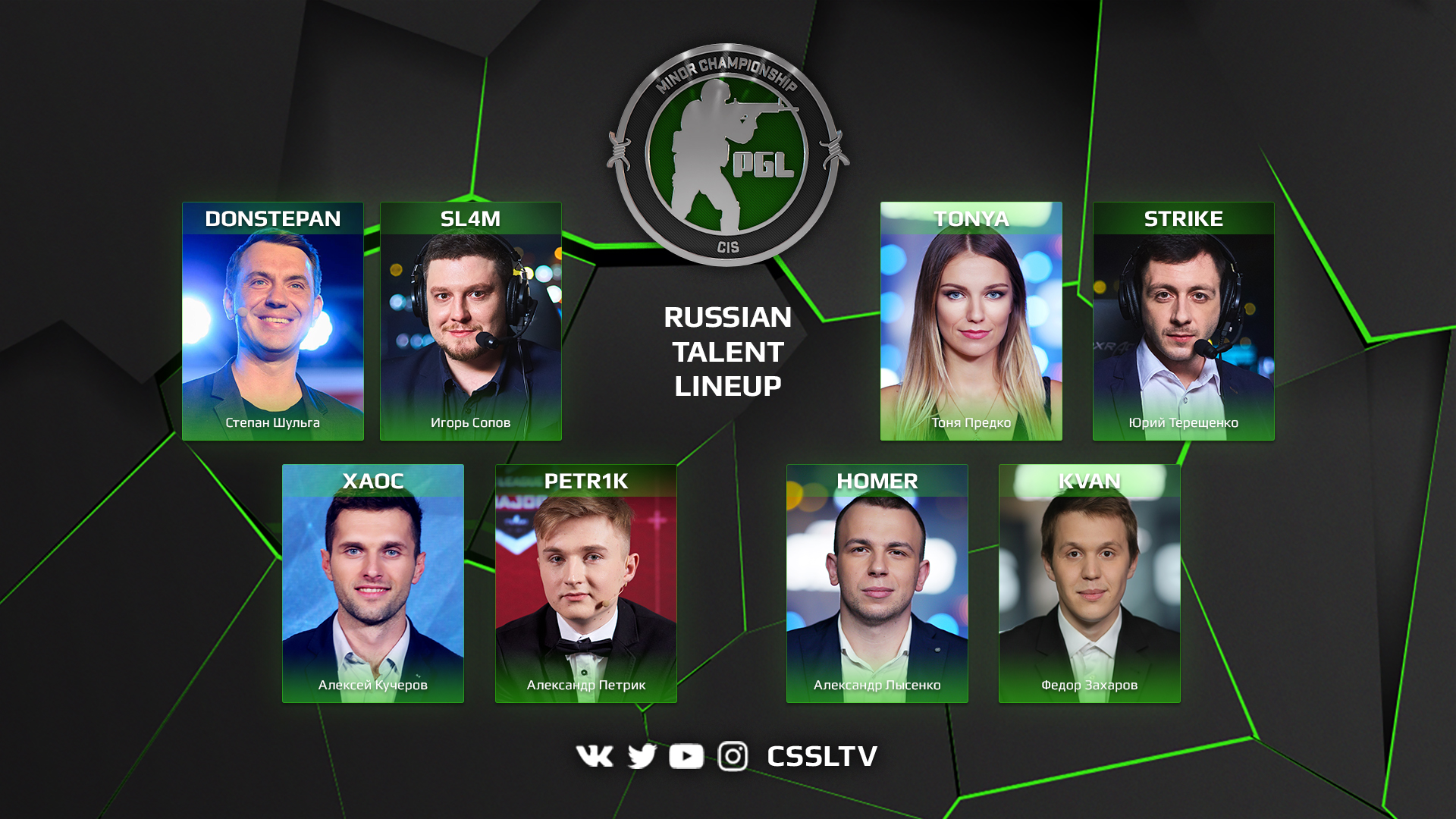 The Russian-language studio's lineup:
We'd like to remind you that CIS Minor Championship 2017 will be held from June 8-11, while the venue will be a Moscow club Gamer Stadium. You can discover the seeding here.
The stream will be held on channels:
All news from the tournament, as well as the schedule may be found on the page CIS Minor. All records of matches will be available on our YouTube-channel.