Dota 2
April 11, 2018 15:00
Talent list for StarLadder ImbaTV Invitational S5
Tomorrow, on April 12th, in the walls of Kiev CyberSport Arena the players will enter a battle for the money prize of $300,000 and 300 points of Dota Pro Circuit. The team of casters and analysts is complete and ready to cover the decisive stage of StarLadder ImbaTV Invitational S5.
We will broadcast the event in English and Russian languages.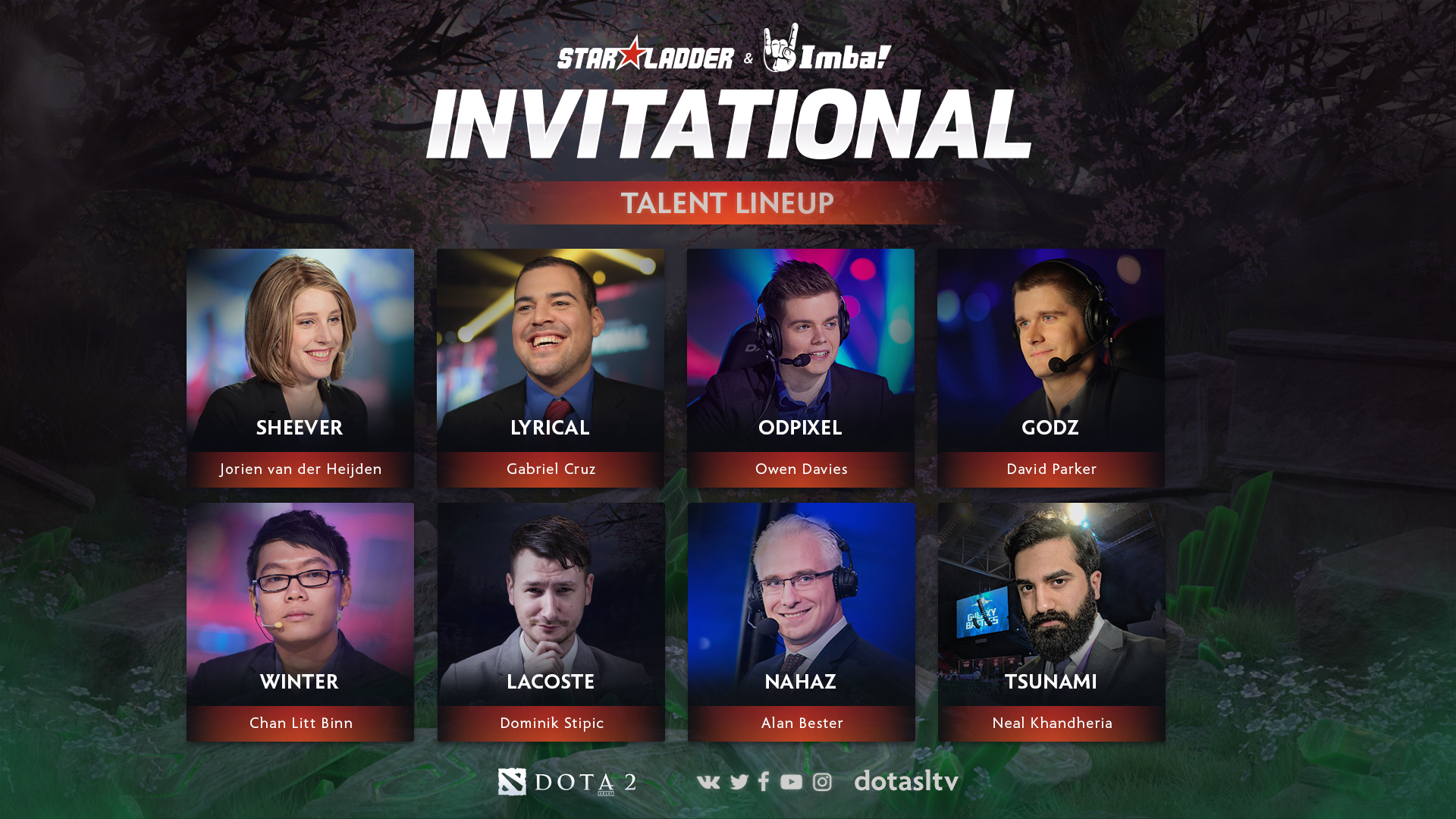 The team of English-language casters will come to Kiev and straight from the Kiev CyberSport Arena will try to share all the emotions from events, taking place at the tournament.
The English-language studio's lineup:
• Jorien "Sheever" Van der Heijden
• David GoDz Parker
• Alan "Nahaz" Bester
• Owen "ODPixel" Davies
• Chan Litt "Winter" Binn
• Gabriel "Lyrical" Cruz
• Dominik "Lacoste" Stipic
• Neal "Tsunami" Khandheria
The Russian-language studio's lineup:
• Pavel "Koldyn" Skripko
• Rinat "KingR" Abdullin
• Maxim "TpoH" Vernikov
The main observer at SL i-League Invitational S5 will be Aleksandar "vandersar" Miloshevich.
The LAN-finals of the fifth season of StarLadder ImbaTV Invitational will be held on April 12-15th in Kiev CyberSport Arena. Those who want to visit the tournament can buy a ticket at concert.ua. The list of participants of the upcoming Kiev championship may be discovered here.