CS:GO
July 16, 2019 13:00
Talent lineup for StarLadder Major Berlin 2019: Europe and Americas Minor
We are pleased to present you the Russian- and English-language teams of talents, who will accompany you at the broadcasts of the European and Americas Minors. The winners of qualifiers will come together in Berlin from the 17th to the 21st of July to decide the destiny of tickets to StarLadder Major Berlin 2019. And our commentators and analysts will do their best to make the matches even more entertaining and breathtaking for you.
An English-speaking team of commentators and analysts will work from the venue of the Minor tournaments. All the post-match on-stage interviews will be done by the beautiful Sue "Smix" Lee. BanKs and Machine will be leading the analyst desk, while natu, Maniac, launders, and Fifflaren, the leading experts of CS:GO, will provide a high-quality review of the games.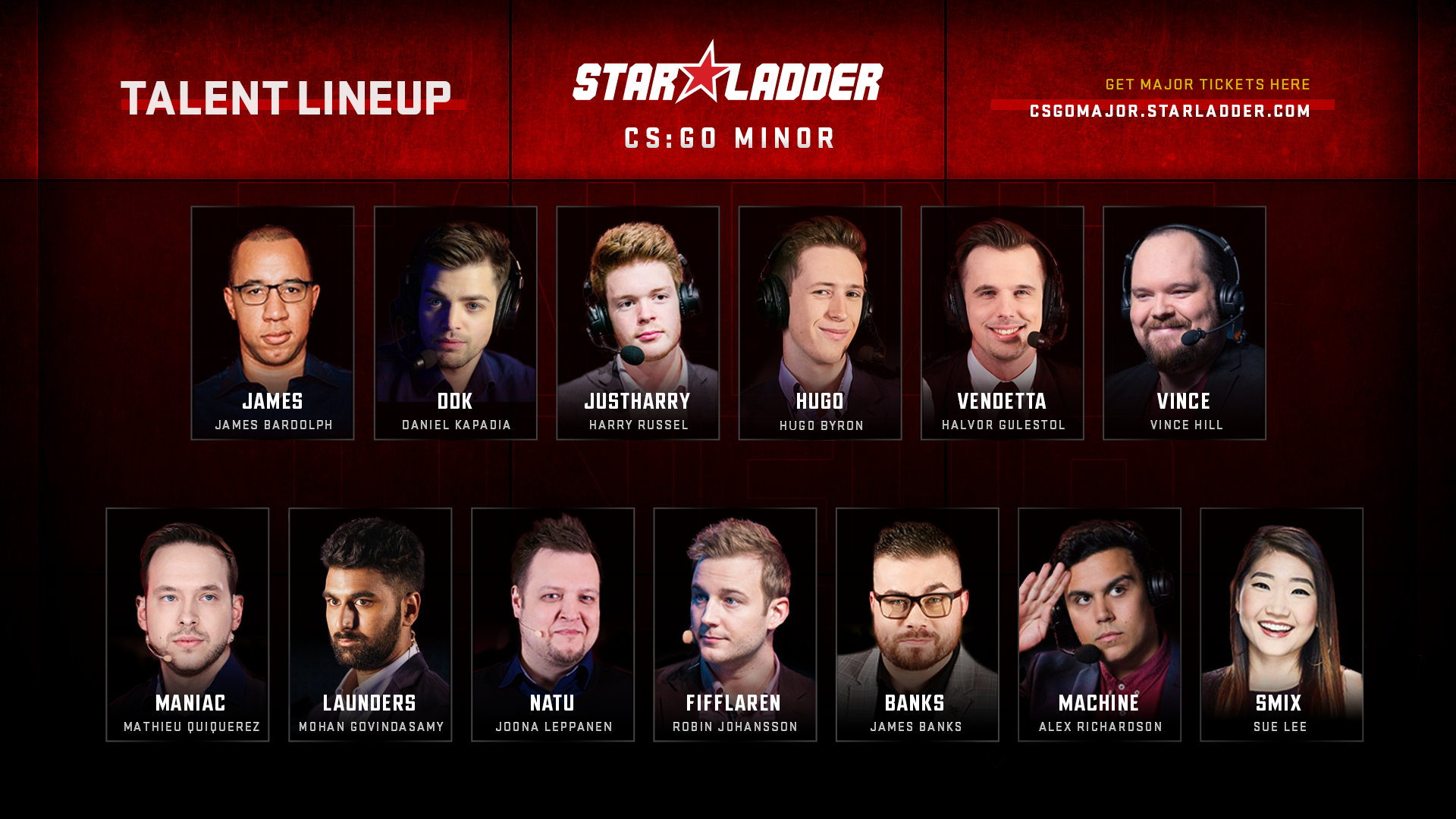 English-language talent lineup:
The team of casters and analysts of the StarLadder studio is, as always, locked and loaded. When covering the matches, each duo of casters will seek to make highlights even brighter, and the analysts desk will certainly strive to ensure 100 percent accuracy of their predictions.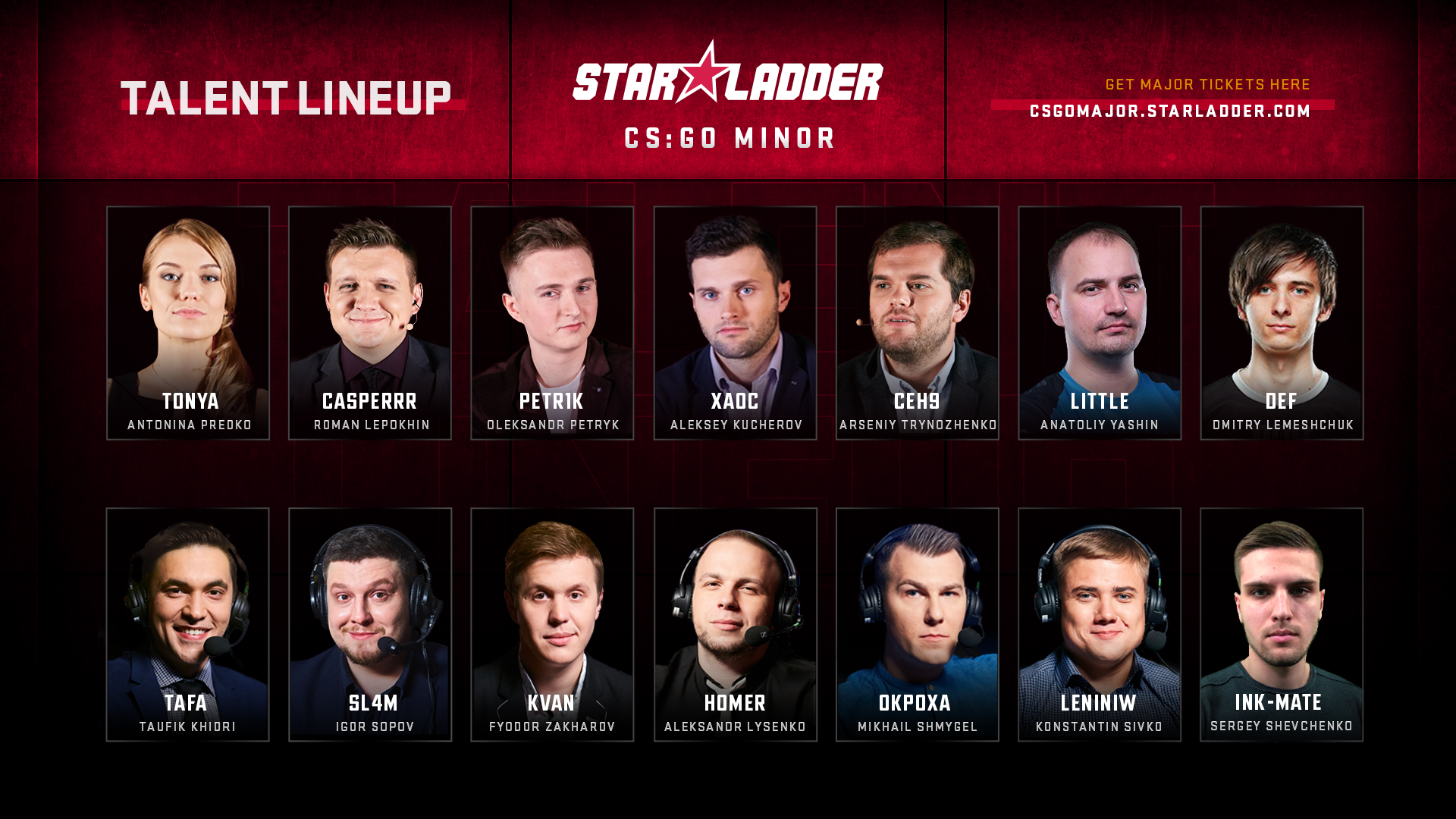 Russian-speaking talent lineup:
Observers:
• Egor «focuzz» Sineokiy
• Maksym «Sima» Soloviov
• Arsenii «SHAD3RR» Zakharov
The broadcast of the matches will take place on the following channels:
Follow the StarLadder CS:GO on Twitter and Facebook to kept up-to-date on the latest news of the upcoming StarLadder Major Berlin 2019!