CS:GO
July 26, 2019 22:20
Syman and forZe to face off in UB final at CIS Minor Playoffs
Syman Gaming and forZe are the first two teams at StarLadder Major Berlin 2019: CIS Minor to go through to the upper-bracket final of the Playoffs. In the semifinals, Syman and forZe beat DreamEaters and Team Spirit, respectively.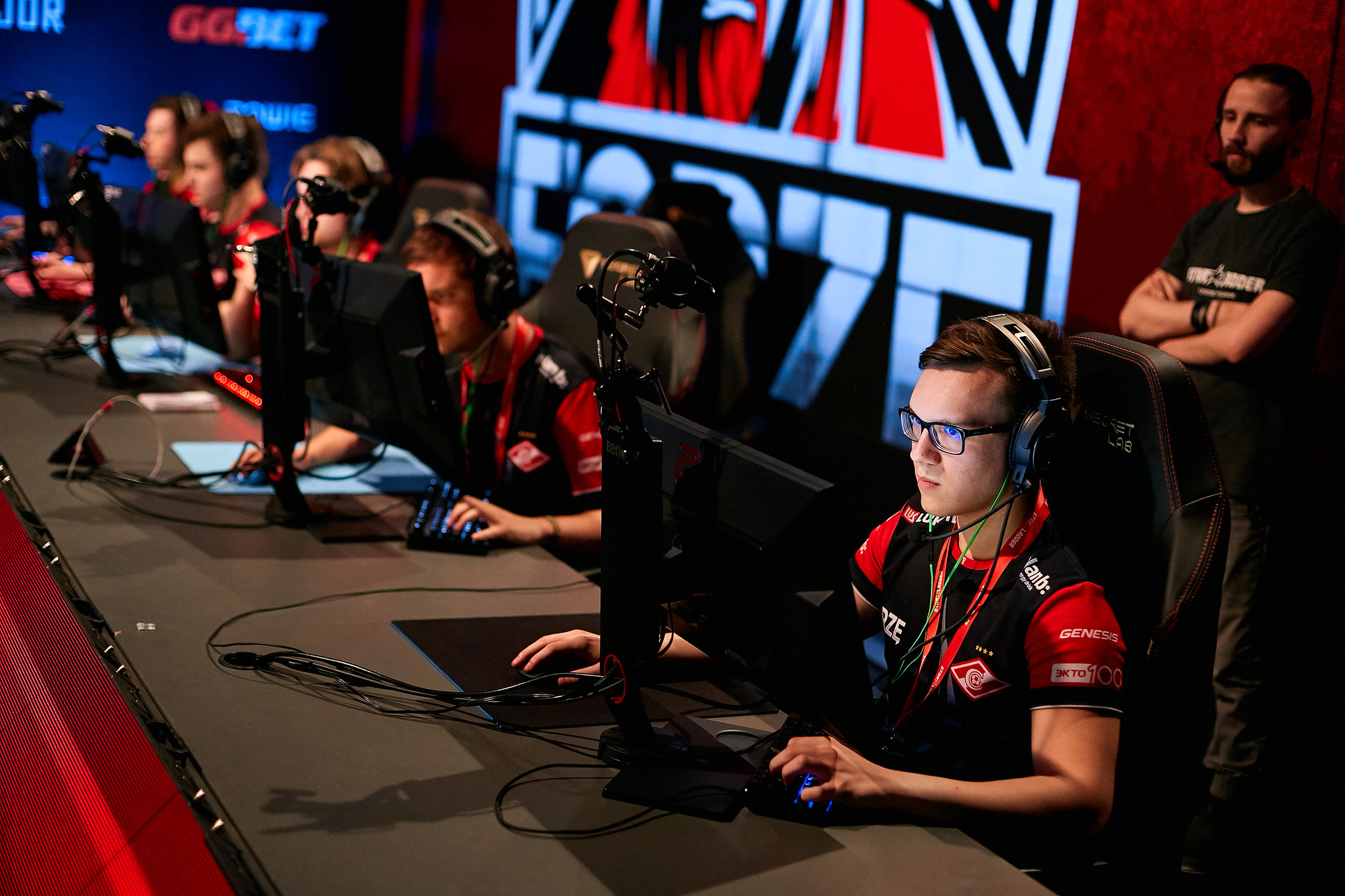 forZe is one win away from
qualifying for StarLadder Major Berlin 2019
ForZe needed two maps to play to get a victory over Spirit. Firstly, the team led by Andrey "Jerry" Mekhryakov won its pick Inferno, 16-12, and then, they defeated their opponent on Overpass in the first OT — 19-16. Bogdan "xsepower" Chernikov was the highest-rated player of this series, as he left the server with 1.27 KDR (49-35 K-D).
In the next match, where DreamEaters faced off against Syman Gaming, viewers witnessed a three-map series. After DreamEaters prevailed on Inferno with 16-9, Syman managed to tie the score on Dust II, closing out the map at 22-20. The last map of this BO3 was Train, where Syman Gaming won the game in yet another OT — 19-16. Ramazan "Ramz1k" Bashizov was the most valuable player, finishing the match with 1.17 KDR (84-61 K-D).
In the end, forZe and Syman are set to play against each other in the upper-bracket final, where they will have the chance to earn a spot at StarLadder Major Berlin 2019. Team Spirit and DreamEaters, on the other hand, will continue their participation in the Playoffs' lower bracket.
Be sure to subscribe to StarLadder CS:GO on Facebook and Twitter to follow the news on the tournament in Berlin!