STYKO: "I think I was copying KRIMZ's playstyle [at IEM Sydney]"
We had a chat with the player of mousesports, Martin "STYKO" Styk, at StarSeries i-League CS:GO S5 in Kiev.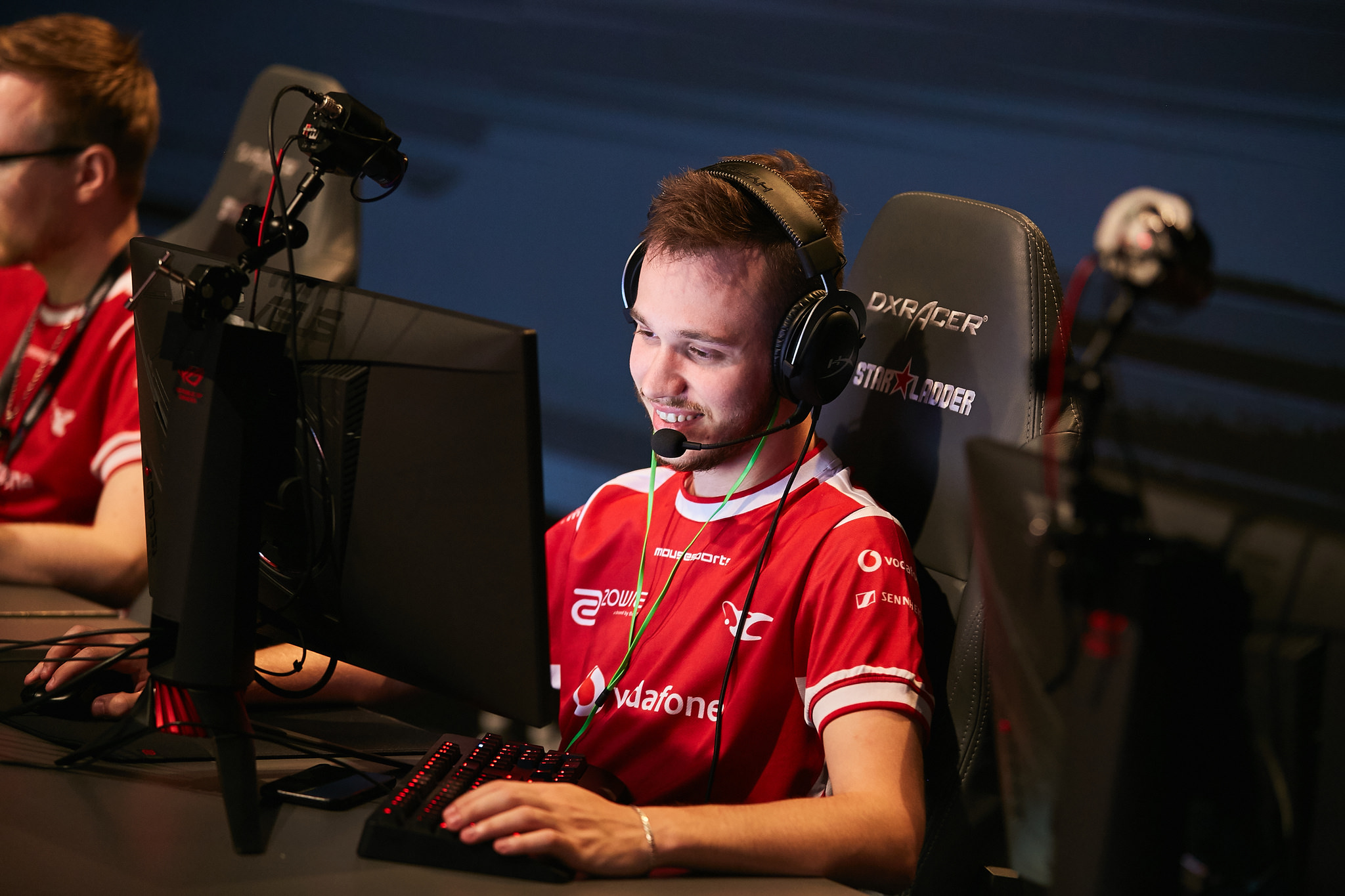 The Slovakian player told us about why Kiev is a special place for his professional career, why mousesports haven't been in their best shape as of late, and whose demos he watched before our event.
You participated in StarSeries i-League tournaments in the second and third seasons with HR, won the fourth one with mousesports, and now it's fifth. All the time it was in Kiev. Did this city become any special for you? Do you have any places that you visit all the time when you are here.
We are not visiting that much when we are here. Actually, it's just practice in our hotel, but this is definitely kind of a special place for me. Basically, in this building [Kiev Cybersport Arena], my career started. This is the place where I signed my first contract with a pro team, which was HellRaisers. And then we managed to qualify twice for this event. I remember that those qualifiers were really tough. And that was like a big relief, because most part of HellRaisers consisted of Ukrainian guys. And it meant a lot for them to play in front of their audience.
And then I transitioned to mousesports. I remember, when we came here, that this is the place where I always perform good. I was really happy when we won the tournament last time. So far, we are without losses here, on season five, so I hope we going to defend the title.
People concerned about your team not winning a single Bo3-series against top-5 teams on LAN after the V4 event. Do you have any kind of problem within the team, or it's actually the same situation as it was before?
The thing is that we are, as a team, not really in shape, I'd say. We are practicing just few hours a week because of a hard schedule. We travel to different countries for tournaments, to America, Australia. Some of us were sick. Some of us were jetlagged or even tired of playing. And we couldn't practice as much as we did before.
That's why we are losing our shape, individual form, and that's why we are not on the same level as teams like FaZe or Astralis. They seem to beat us in every Bo3. They are just having a better period, but they are not here and that's the reason why we can defend the title here.
Since the moment Dust II was reintroduced, you weren't as good as you can be on this map. You were crushed by Liquid and Astralis, won it against G2 and North here. Did you put any effort into practicing this map?
Definitely. We were putting effort, but it was mostly theoretical stuff. We were thinking about how to play, but we didn't actually practice it. And then, when we tried to play it in official matches, we realized it's not working because small things, like timing management. In theory, we were ready for the map. We actually played against good teams, like Astralis and Liquid, and they had time to practice this map. They showed us that our theory has to be adjusted.
I think here, with the Dust II win against North, we realized that we are playing really good on CT-side. But on T-side, again, we have to adjust this theory. These talks that we have, and we need to run these strats on an empty server and then on practice in official matches against low-tier teams, so we could transition it to future games.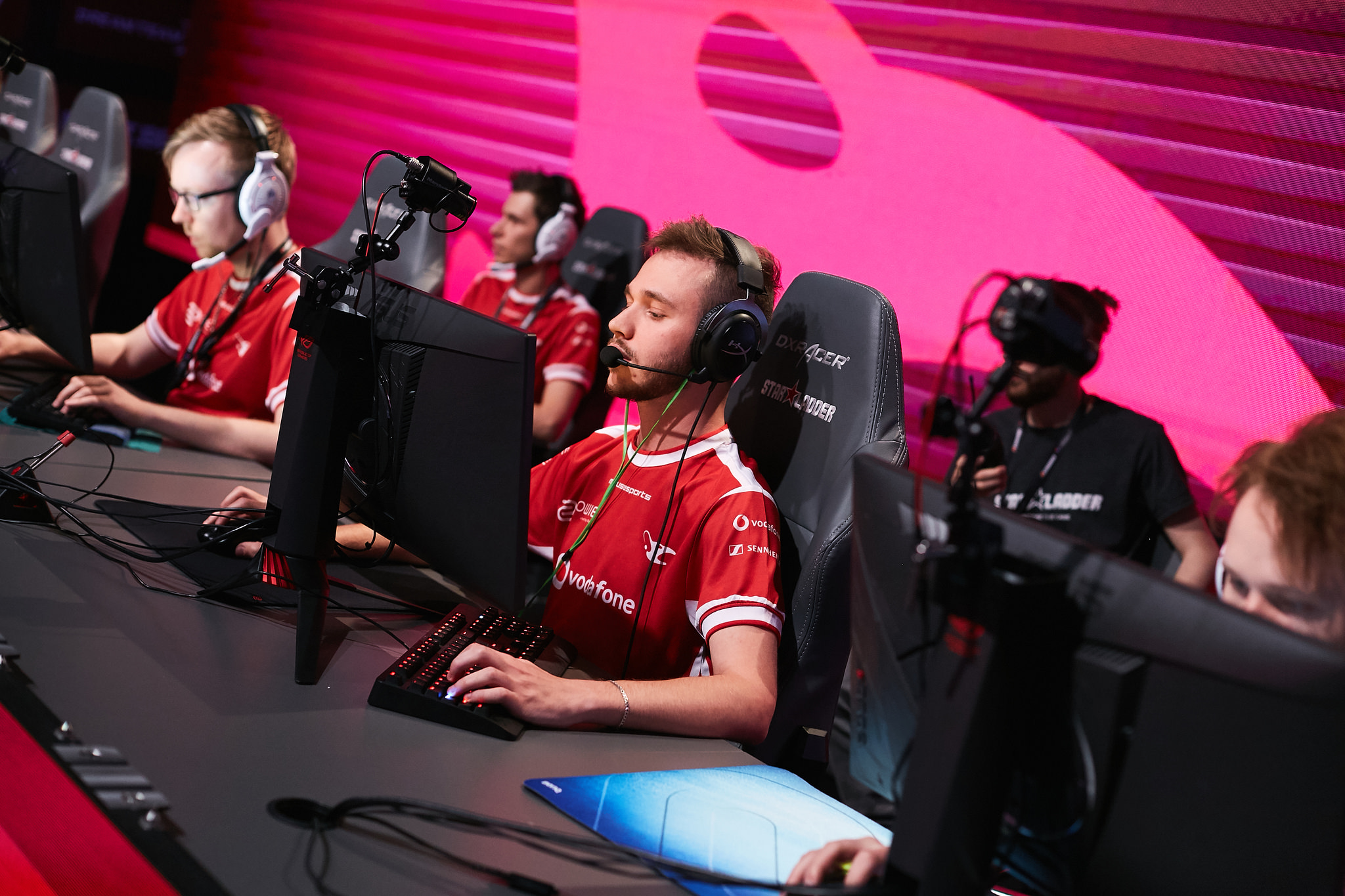 Now, when Cobblestone is gone, would you like to see it coming back in the future. And if it comes back, which things should be changed on it?
Well, I didn't like Cobblestone that much. I hope it will not come back. I hope other maps will be introduced. For example, two more maps, like Tuscan or whatever. Also I really like Season, which was played at the beginning of CS:GO. And I don't really like how Cobblestone was shaped. The meta was just not what I like.
If they reintroduce it back, and they decide to change something, I would definitely change the drop-zone. It's the only area in competitive CS:GO where you can get in, but you can't get out of it without boost. It's not happening anywhere on the map. You get down, alone, CTs have info that you are there, and you are stuck, basically. I don't really like the aspect of having this in competitive game, where you can get somewhere but you can't get out. You're trapped there.
Which teams from the participants of this event you consider as your main rivals on the way to the trophy?
Hard to say. I'd say SK are showing promise, with the practice more and more, Na'Vi, and Team Liquid. These three teams are heavy contenders for top-3, plus us. Mousesports and these three teams as a top-4 finish.
Can you also name a few dark-horses which have potential to surprise us and make it to the Playoffs?
I will say AVANGAR… and Virtus.pro, to be honest. Everyone is saying that they don't perform good and should change the roster, whatever. I mean, I have a feeling that they might go deep in the tournament. Yeah, these two teams, AVANGAR and Virtus.pro.
What about AGO Esports?
To be honest, I didn't really watch them play. Right now, they are about to play some, and I'm going to watch the stream so I will see. Maybe AGO as well. Probably these three teams: AGO, AVANGAR and VP.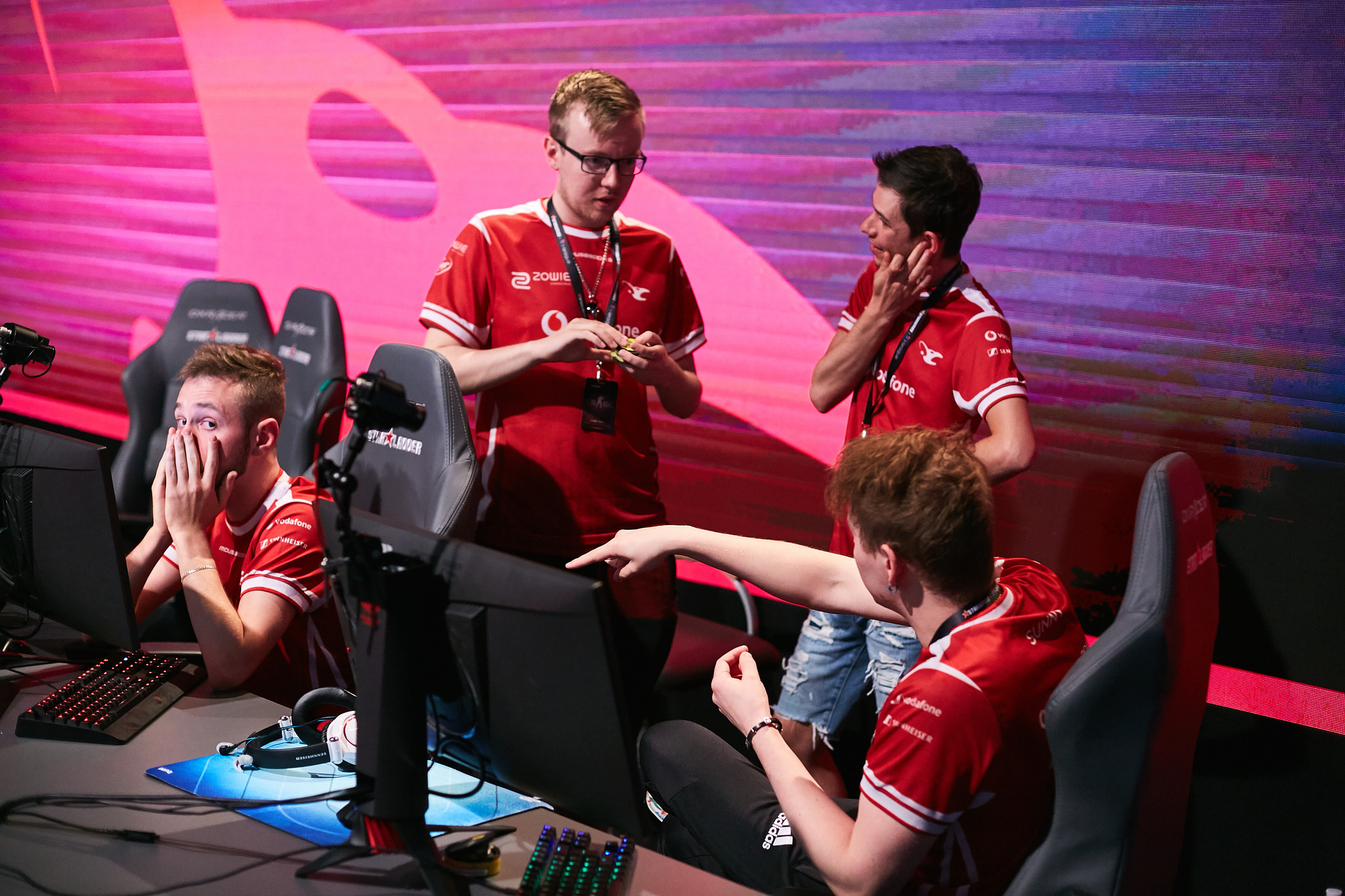 After the fourth season of StarSeries, we didn't have any LAN-events with Swiss System Bo3. Do you like this format, are you okay with playing it again, or you actually see some disadvantages which should be fixed?
I really like it, to be honest, but, you know, this event is basically one week long. As I said, we don't have much time to practice, so it's going to take one week from our lives. [We have] to compete in a tournament instead of, like, we could have five days for tournament, two days for practice.
It's hurting us. These long tournaments are hurting us. We don't have a form right now, we don't have any shape. If we'd be on the top of shape, like Astralis as of now, I wouldn't probably complain at all. Still, we are not, and we have to improve on this.
I don't know, it's good that we have Bo3s. Bo1 Swiss can still be random. You can get dirty match-ups, which is not fair, basically. At the same time, I think that Bo3 Swiss is the best format that we have right now.
In the interview for HLTV at IEM Sydney, you said that you watched a lot of KRIMZ's demos in order to improve individually. What you were doing with your game after that, so you could keep this level of performance?
After those demos I actually stopped watching KRIMZ's demos. I don't know why, but it just felt like I already took out from his game what I needed. And I started watching other players, but those players didn't have much impact as KRIMZ had. The way he moves around the map, it was really like textbook CS. However, I'm not in a similar position in my team. I'm not supposed to be in a role that KRIMZ has.
I have to sacrifice myself in some positions, bait for others, and KRIMZ wasn't really doing that. When we were in Sydney, we didn't really have a good tournament, but I had good stats. And I think it was because I was copying KRIMZ's style. I wasn't feeling the role that I'm supposed to have in mousesports. I think I was kind of holding back my teammates, because they didn't expect me to do certain things. And I was doing it because I wanted to play like KRIMZ, to do what I saw in the demos. I thought that it was good, but my teammates are there to play like KRIMZ. I have to make them comfortable on the map.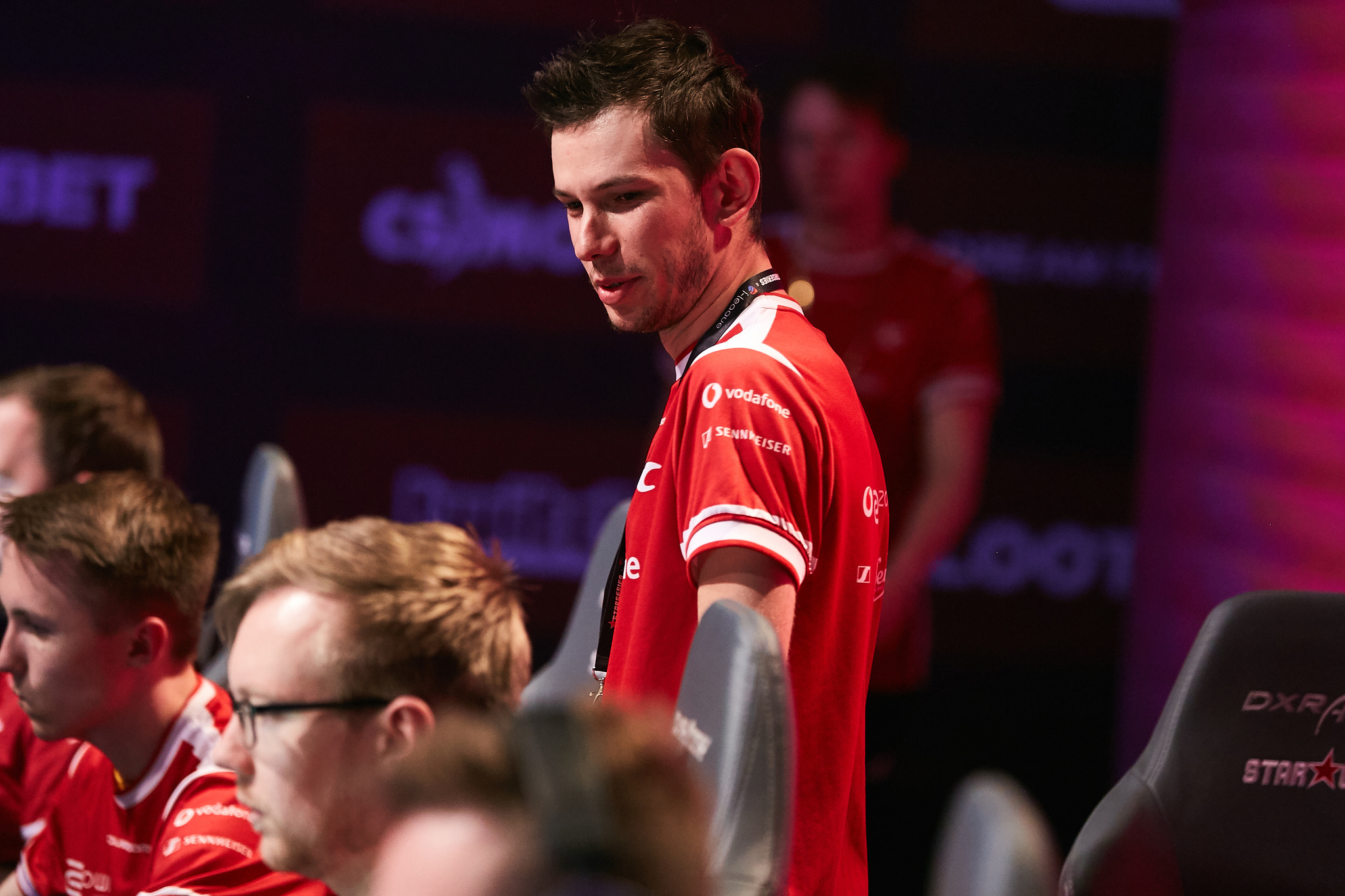 Can you name the players demos of which you've been watching lately?
It was from the new Cloud9 with FNS. I was watching autimatic on certain positions, but that's the only one from NA. From Europe, I was watching Flamie, as I remember, and I think it was also GeT_RiGhT. These three guys mostly and, even though they don't have my positions, I just wanted to see them play. To learn how to move around the map. It's not about copying their playstyle, it's about learning how they understand the game, what they are doing and why they are doing it.
You and your teammates give a lot of credit to your coach, LMBT. In theory, if Valve suddenly rework the coach rule, so he would be allowed to talk any time he wants during officials, would it make your team any better?
Yes, he would be an IGL, definitely. It would make us much better because chrisJ wasn't born to lead. He was signed to this role when we created this mousesports lineup with me and suNny. I mean, he is learning, but, at the same time, I feel like LMBT was a leader his whole life. He is a great coach, and he would have much more impact during the freeze-time and mid-round situations as well.
He's always telling us when we did mistakes, and we agree instantly to it. However, when you are playing, you focus on so many things, like nades, crosshair, wallbangs whatever. And sometimes these little things can slip, so a coach is there to see all five monitors and make good calls. So, if he could take the IGL role, we would definitely improve our game.
Interview was given to StarLadder's @EllanarkJesus