CS:GO
August 30, 2018 11:15
Stickers for FACEIT Major 2018 went on sale
The developers of CS:GO have added an option of buying stickers with teams' logos and players' signatures, who will be participating in the upcoming FACEIT Major 2018.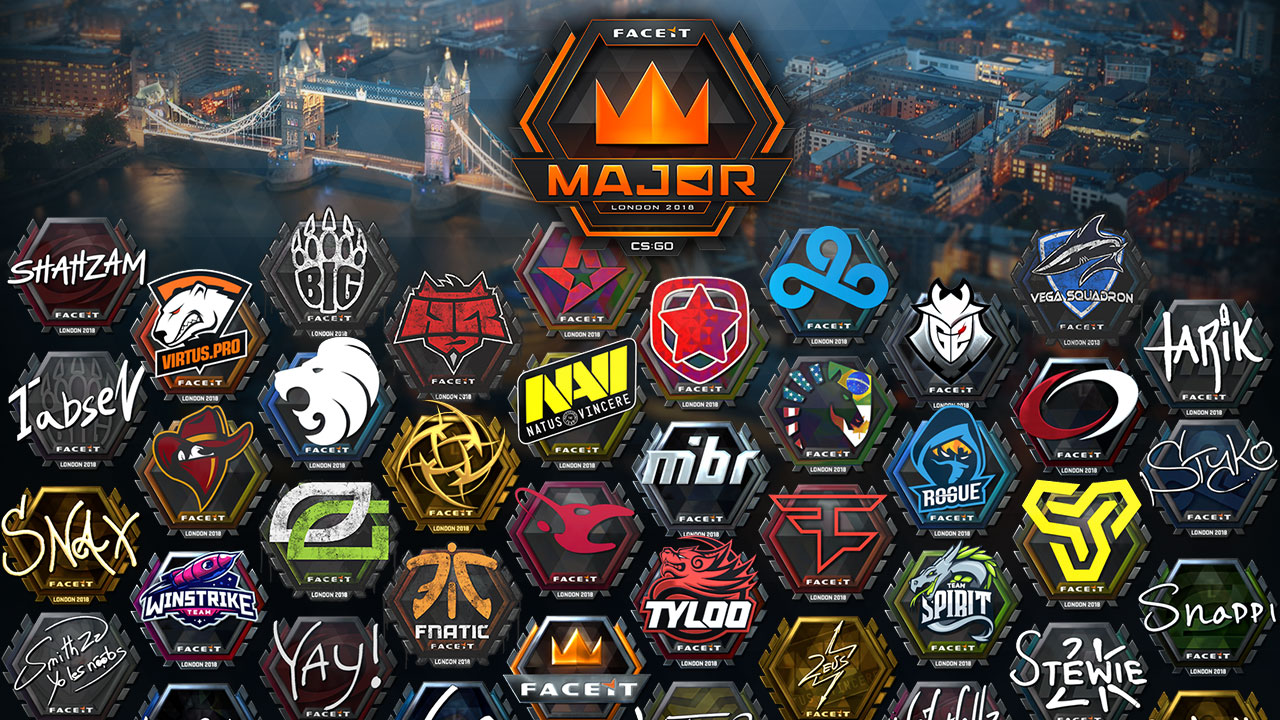 Team stickers, signatures and graffiti went on sale in a week prior to the start of the championship in London. When you buy these items in the CS:GO client, 50% of the sum that you pay will be going to support the players and organization they represent.
If you want to buy everything at once, Valve suggest you the Mega Bundle, coincide with FACEIT Major: London. After opening this package, you will receive one sticker and one graffiti for each of the 24 participating teams and the organizer of the event — FACEIT.
If you have stickers of the teams that you need, you can participate in the competition of predictions — Pick'Em Challenge. Earn points by making correct bets and, according to your result, you will receive a medal for participation in this event. The higher success rate of your predictions is, the more valuable your award will be: bronze, silver and gold.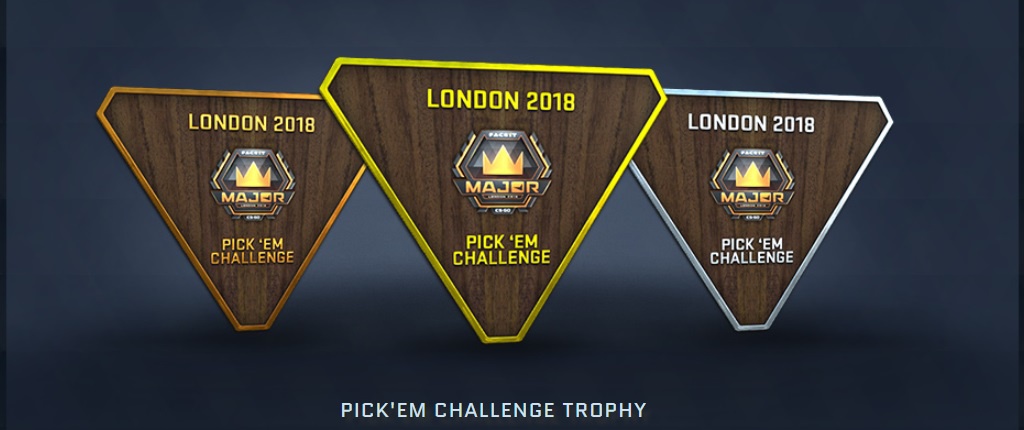 Specially for FACEIT Major, Valve will make it real to watch the matches of the event through GOTV for the viewers who don't have a copy of CS:GO on their accounts. Free version of the game will be available via Steam Store. Broadcast of the event in London will also be held on Twitch, YouTube, and Steam.tv, which was launched a short time ago.
FACEIT Major: London 2018 will be running from 5-23 September in three stages: The New Challengers Stage, The New Legends Stage, and The New Champions Stage. The prize-pool of the event will amount to the traditional sum of money for CS:GO Majors, which is $1,000,000. It's worth noting that the other day Valve slightly changed the system of invites for IEM Major Katowice 2019. As a result of the decision that they made, teams with a 0-3 record in the group stage will not receive invites to the tournament in Poland.