CS:GO
April 08, 2017 11:05
StarSeries S3: FaZe Clan stops G2 on their way to Semi-finals
The European team FaZe Clan becomes the first semifinalist of SL i-League CS:GO StarSeries S3, prevailing over G2 Esports in Best of 3-series.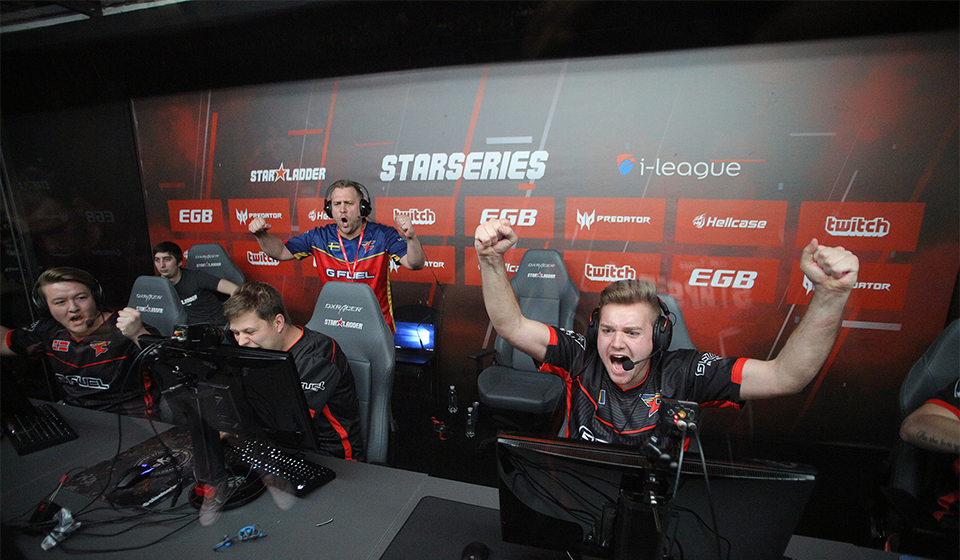 FaZe Clan eliminates G2 from SL i-League StarSeries S3
The first map in this match was Inferno — map-pick of G2 Esports. Having some problems in defence, the Frenchmen lost the first half 6-9, and then they didn't put up a fight on the T-side, being defeated on their own map-pick with a final result 7-16.
However, G2 managed to rehabilitate on the next map Nuke. Despite equal game for both teams at the beginning, the French team fired up soon and started a winning-streak, overshadowing attempts of FaZe to fight back. As a result, G2 Esports won the enemy's map-pick, finishing Nuke with a final score 16-11.
On the decider-map Train, the French squad of G2 showed not a really confident CT-side, losing the first half 5-10. Switching to the CT-side, FaZe were smartly using G2's mistakes and easily preventing their force-buys, and as a result of that, they gained a final victory, ending Train with 16-10 at the scoreboard.
The French team G2 Esports finishes on the 5-8th place and takes home $10,000. In turn of FaZe Clan, they move to the Semi-finals of SL i-League CS:GO StarSeries S3, where the winner of HellRaisers and North match-up will be their opponent.