CS:GO
April 06, 2017 20:38
StarSeries S3: Day Three Review
Matches of the third day at SL i-League CS:GO StarSeries S3 have come to an end. Following the results of today's matches, two teams left the tournament, ending up in the 15-16th place and earning $2,500, and two more advanced to the Playoffs, while the remaining teams will have to continue participation in the group stage.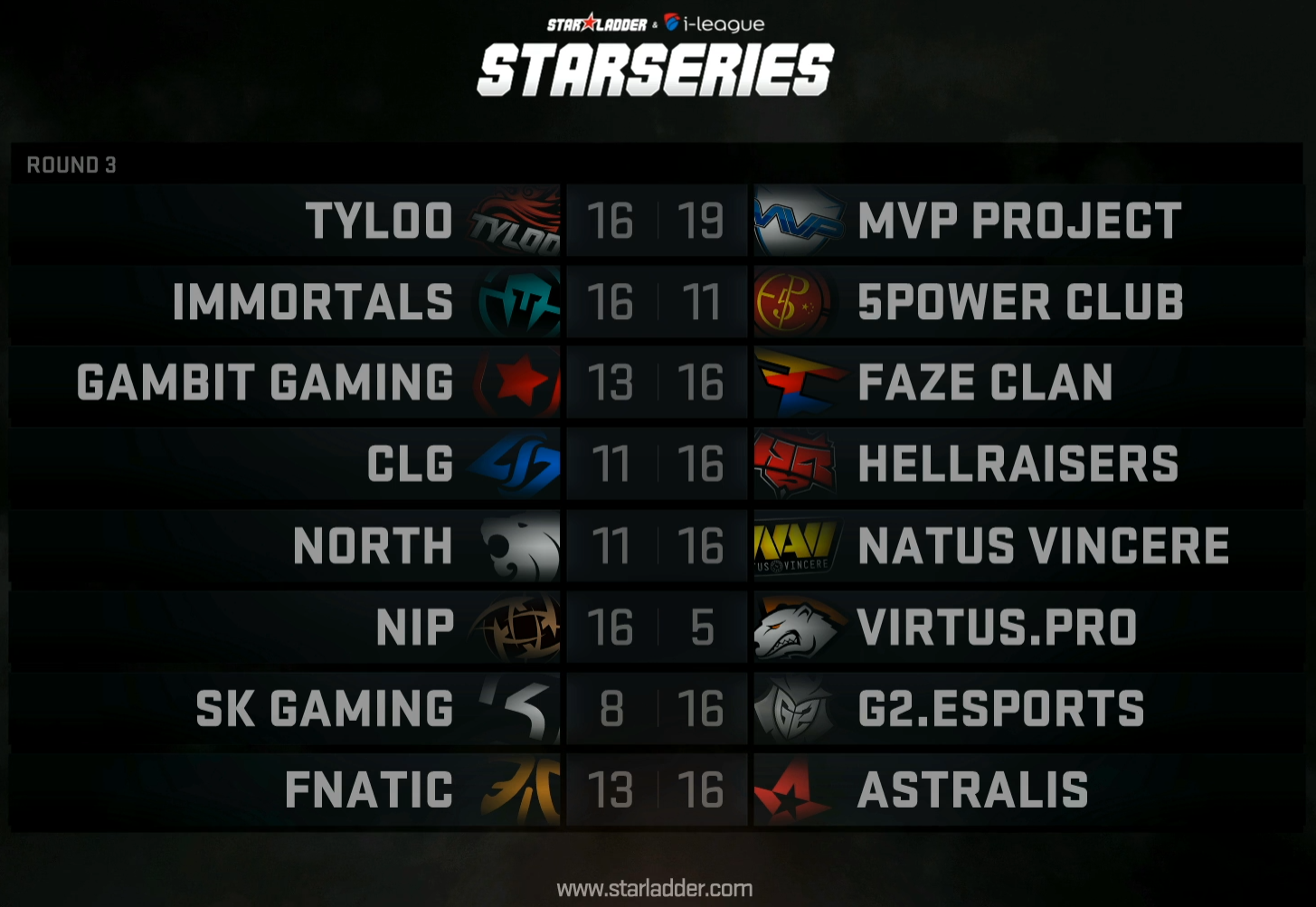 TyLoo and UYA E-sports are the teams, who were knocked out of the tournament, whereas Natus Vincere and G2 Esports took the spots to the Playoffs. As a result, the current standings in the group stage of SL i-League StarSeries S3 look as follows: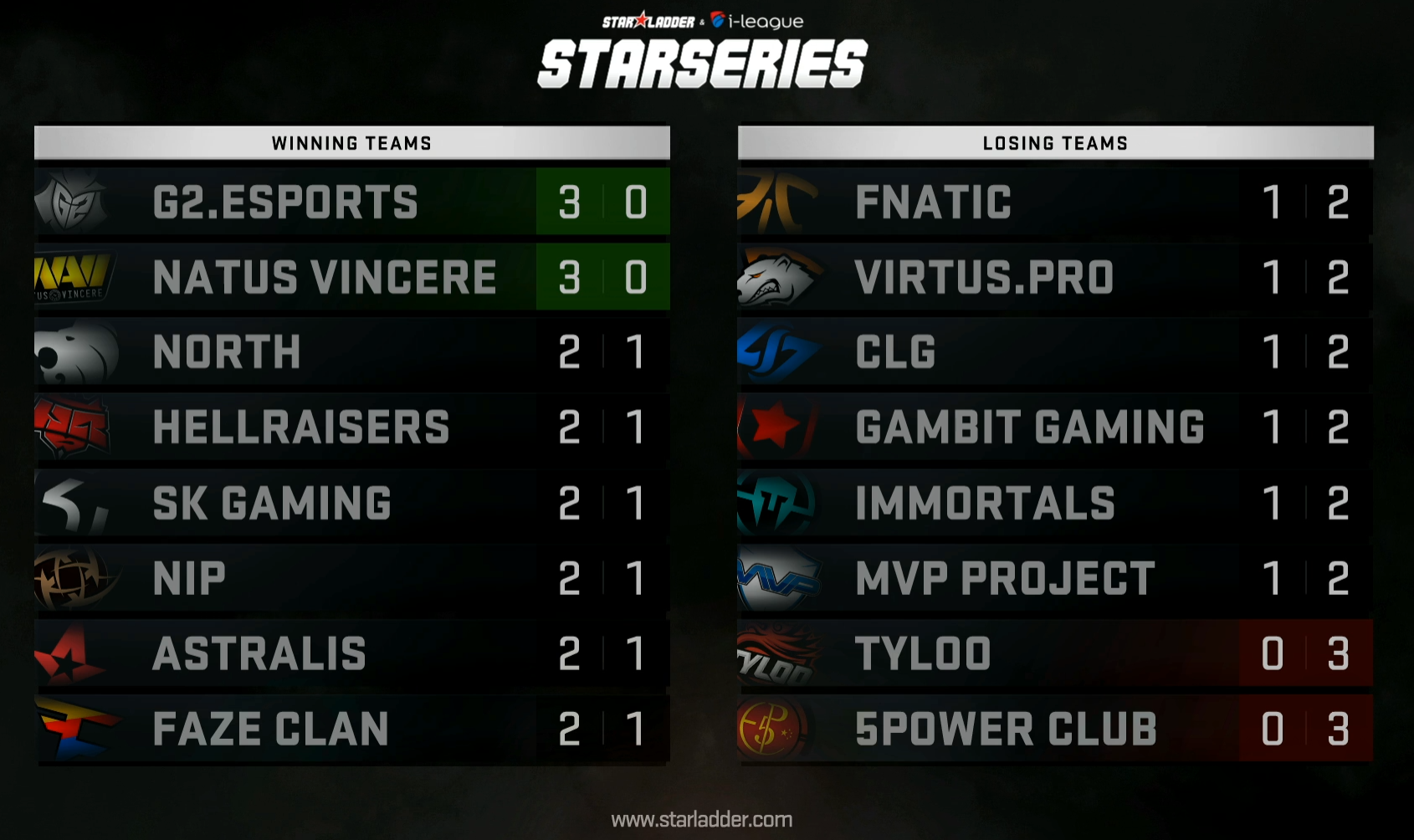 Highlights of the third day

Viewers saw an incredible clutch by Hae-Sung «HSK» Kim right in the first match of today, that was ended by «ace» for the Korean player.

An exemplary hold of A-side on Cache was shown by Håvard «rain» Nygaard in the match against CIS team Gambit Esports.

Smart plays from the CS-veterans Filip «NEO» Kubski и Richard «Xizt» Landström have also made an impression. The Swedish player scored a quad-kill during an occupation of A-side on Nuke, when the Polish esports-man made the opposite, clutching in 1v4-situation on the same spot of this map.

Schedule for the fourth day of the LAN-finals of SL i-League StarSeries S3 will be released on our website soon.