CS:GO
June 01, 2018 17:55
StarSeries i-League S5 playoffs draw and schedule
Tomorrow, on 2nd of June, kicks off the final stage of StarSeries i-League S5, where eight teams will go on fighting for the champions cup and a prize pool amounted to $300,000.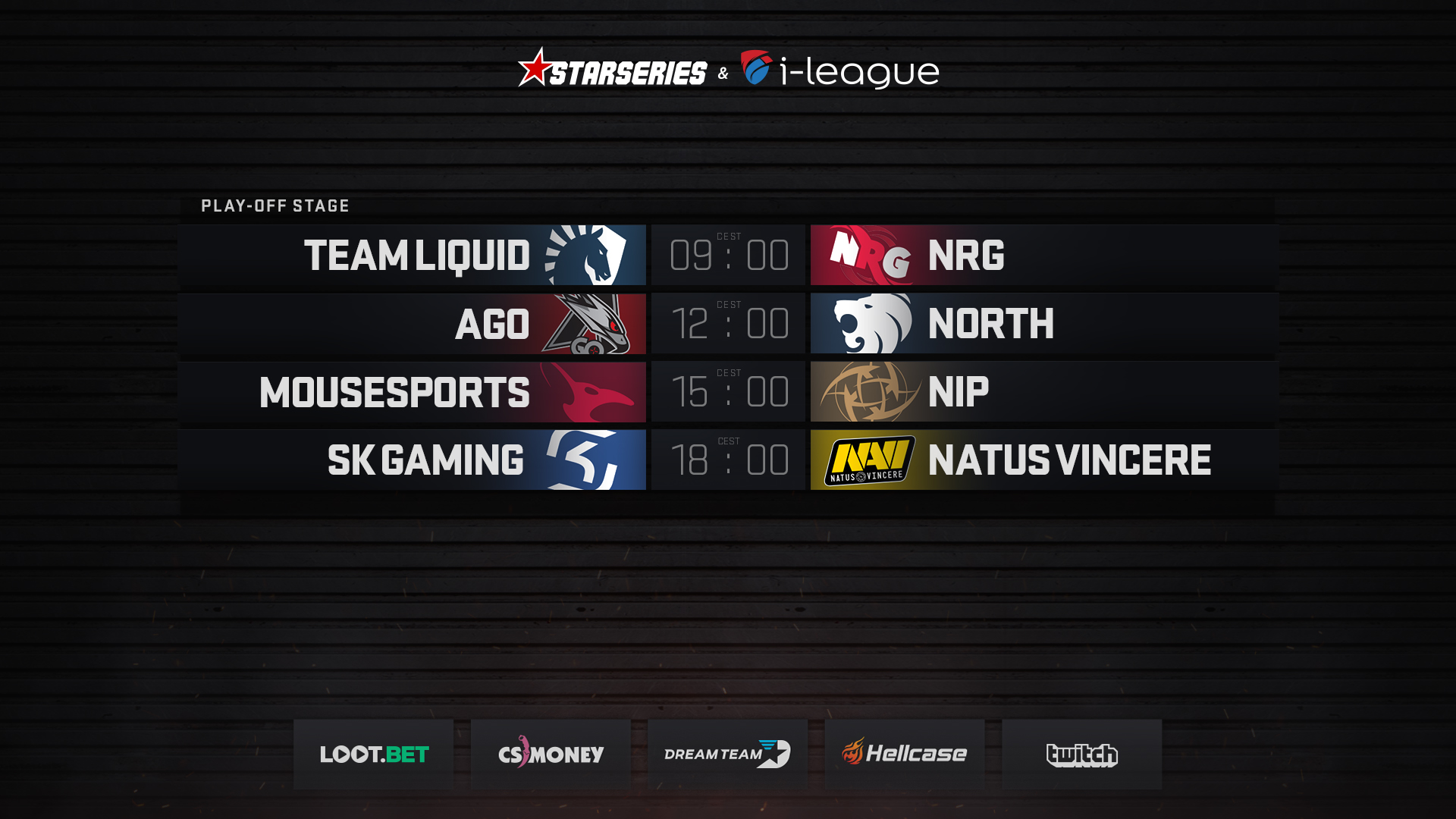 As in the group stage, the matches will be held in BO3 format. Four quarterfinal matches will be held during the first day of the playoffs, while on day two - two semifinals and the Final.
Schedule of matches within the playoffs at StarSeries i-League CS:GO S5
CEST
Day one, 2nd of June:
• 09:00 - Team Liquid vs NRG
• 12:00 - AGO vs North
• 15:00 - mousesports vs NiP
• 18:00 - SK Gaming vs Na'Vi
Day two, 3d of June:
• 11:00 - First semifinal
• 14:00 - Second semifinal
• 17:00 - Final
Decisive stage will take place in Palace "Ukraine" and will be open for visitors. Everyone willing can buy tickets at concert.ua or straight at the venue.
Follow the news and announcements from StarSeries i-League on our site, as well as in Twitter. Subscribe to our YouTube-channel, where you can find all records of matches from the championship.