StarSeries i-League PUBG Season 2 Is Here!
The first StarSeries i-League PUBG tournament which was hosted by StarLadder and ImbaTV took place in March 2018. And now, just a few months later the next tournament will be organised by the end of summer 2018.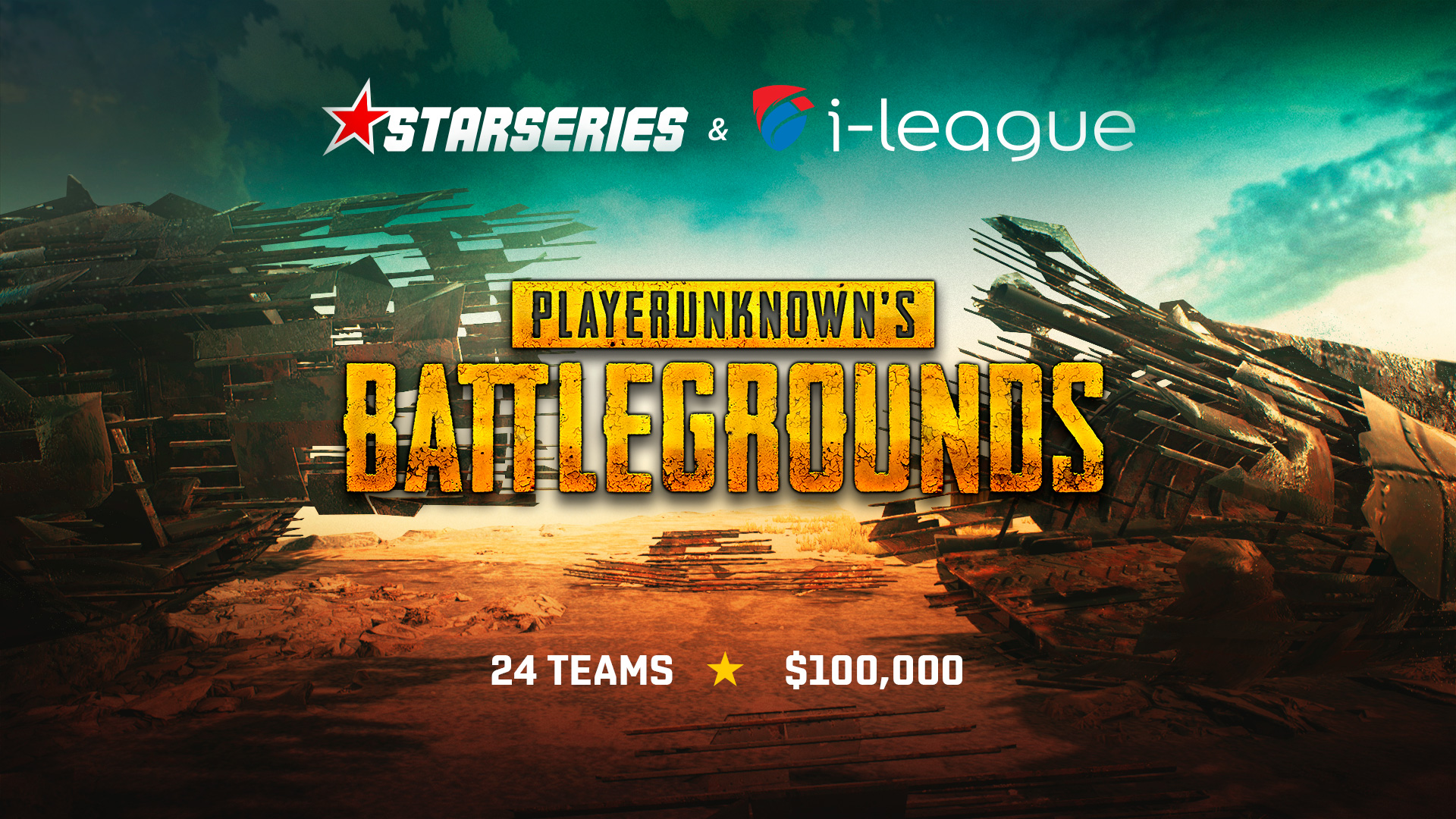 Comparing to the first season, the format of StarSeries i-League PUBG has undergone changes. In the second season the viewers and players can expect two stages of the LAN-finals: the Group stage and the Final stage. Each stage will be attended by 16 teams. In the Group stage we will see 16 invited teams from all over the world fighting for 8 tickets to the Final stage.
Winners will automatically move forward to the Final stage and we will invite best 8 teams according to the outcome of the first season of StarSeries i-League PUBG to join them. These 16 teams will compete for $100,000 prize money and the title of the champions.
The viewers can expect 8 eventful match-days, 24 matches of the Group stage and 24 matches of the Final stage. Traditionally, you will be able to watch all games of StarSeries i-League live on our Twitch-channels.
The schedule of StarSeries i-League PUBG:
• August 25 to 28 – Group stage
• August 29 – Day off
• August 30 to September 2 – Final stage
Stay tuned, subscribe for our socials - Twitter and Instagram.
About PUBG Corp. – PUBG Corp. is a Seoul, Korea-based studio focused entirely on development and business opportunities for PLAYERUNKNOWN'S BATTLEGROUNDS, and was formed as a subsidiary of Bluehole in early 2017. Catapulting onto the scene, PUBG has captured global attention, shattering multiple world records, winning industry awards, and continuing to grow and foster its multi-million user fanbase. For more information, visit https://playbattlegrounds.com/main.pu
About StarLadder – founded in 2001, the company now is one of the biggest esports operators. StarLadder closely cooperates with leading game developers such as Valve, Blizzard, Wargaming.
About ImbaTV – founded in 2014 by such prominent esports experts as 117, Yaomo, Haitao and BBC, the company has become one of the leading esports studios and tournament organisers in China, being admired by viewers for its unique and entertaining esports video content.