CS:GO
March 26, 2019 15:20
StarSeries i-League CS:GO Season 7: Talent lineup
Did you miss our StarSeries i-League CS:GO tournaments? Our talent team of casters and analysts are anxious to greet you at the start of our LAN-Finals for the seventh season of the CS:GO StarSeries i-League!
For the players and viewers who have fallen in love with her, Frankie Ward will returning as our post-match on-stage interviewer. James "BanKs" Banks and Tres "stunna" Saranthus are coming aboard as hosts for the analyst desk and will be accompanied by Duncan "Thorin" Shields, Halvor "vENdetta" Gulestøl, Mathieu "Maniac" Quiquerez and Jacob "Pimp" Winneche, providing predictions, expert opinions and great banter.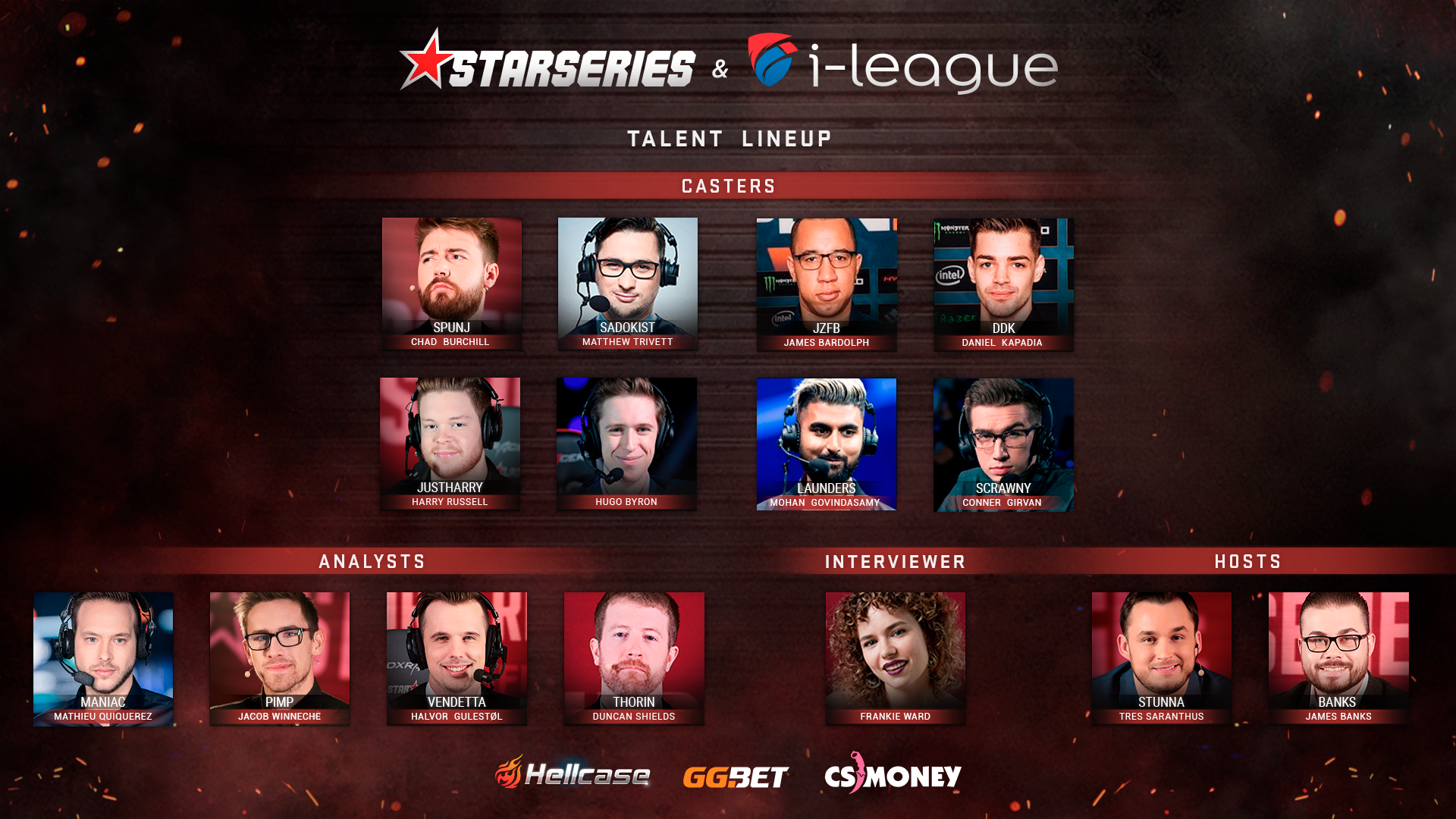 The English-speaking talent studio:
The Russian-speaking analyst desk will be lead by hosts Antonina "Tonya" Predko and Roman "CaspeR" Lepokhin. Following our hosts will be joined by a team of great analysts including Arseniy "ceh9" Trinozhenko, Andrei "B1ad3" Gorodensky and Amiran "ami" Rekhviashvili.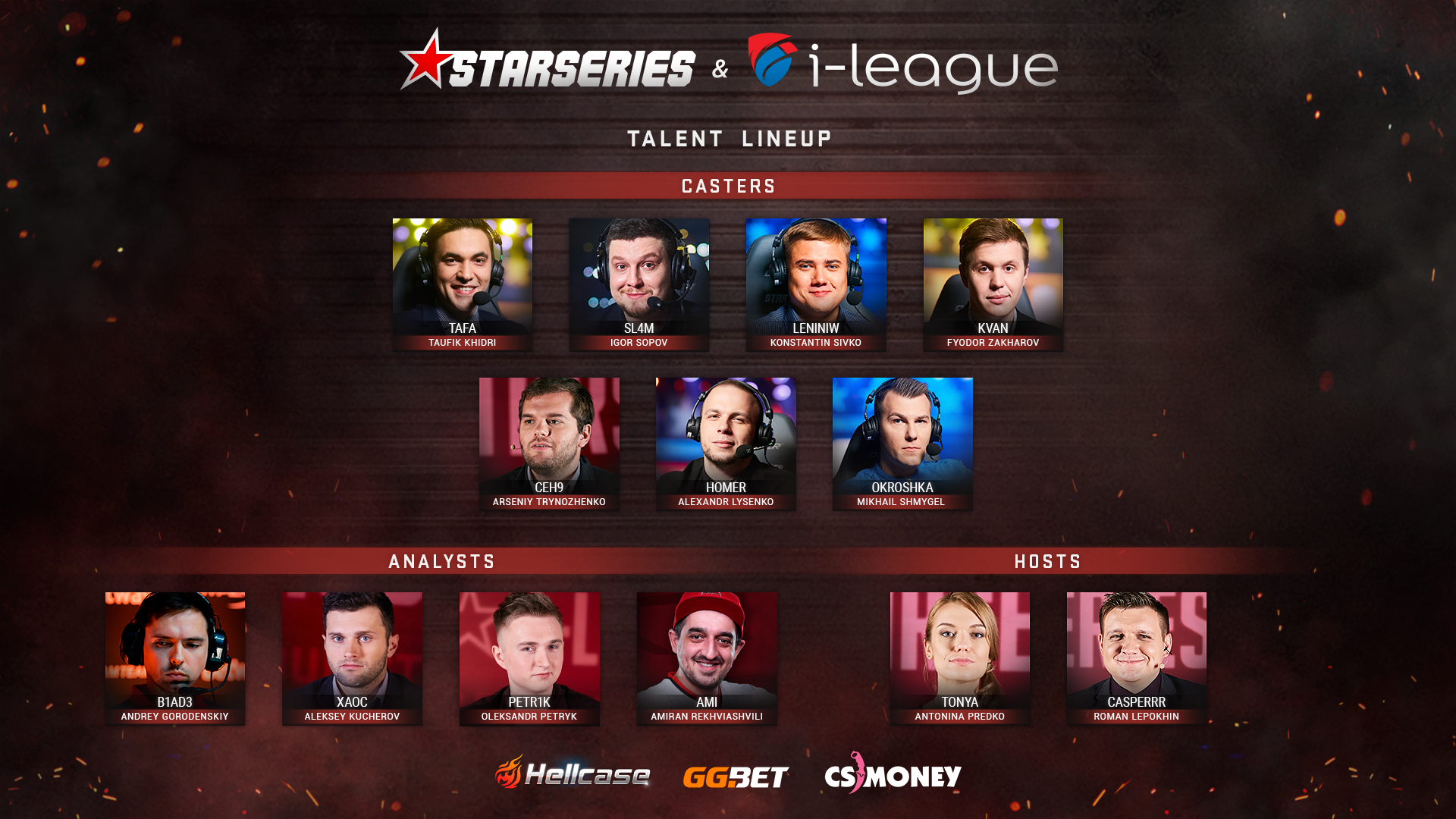 The Russian-speaking talent studio:
Observers:
• Aleksey "PsychoAlexeiz" Bryl
• Tymofii "Iefomit" Pavlenko
• Vladislav "MentoS" Vansovich
• Antonio "Stxrm" Lodin
• Egor "focuzz" Sineokiy
The seventh season of StarSeries i-League CS:GO will be held from March 30 to April 7 in Shanghai, China. Sixteen participants will compete for the champion's title and the lion's share of the $500,000 prize pool. The matches can be viewed on live.starladder.com and facebook.com/CSSLTV.
Follow us on facebook.com/CSSLTV and twitter.com/CSSLTV to get the latest updates on StarSeries i-League.