Dota 2
February 26, 2019 18:00
StarLadder ImbaTV Dota 2 Minor tickets on sale Wednesday
From the 7th to 10th of March Kiev will host the main stage of the spring Minor, where eight teams will compete for $ 300,000 in prize fund and a slot in the next Major - DreamLeague Season 11. You can observe the battles on a big stage live by buying a ticket at tickets.starladder.tv.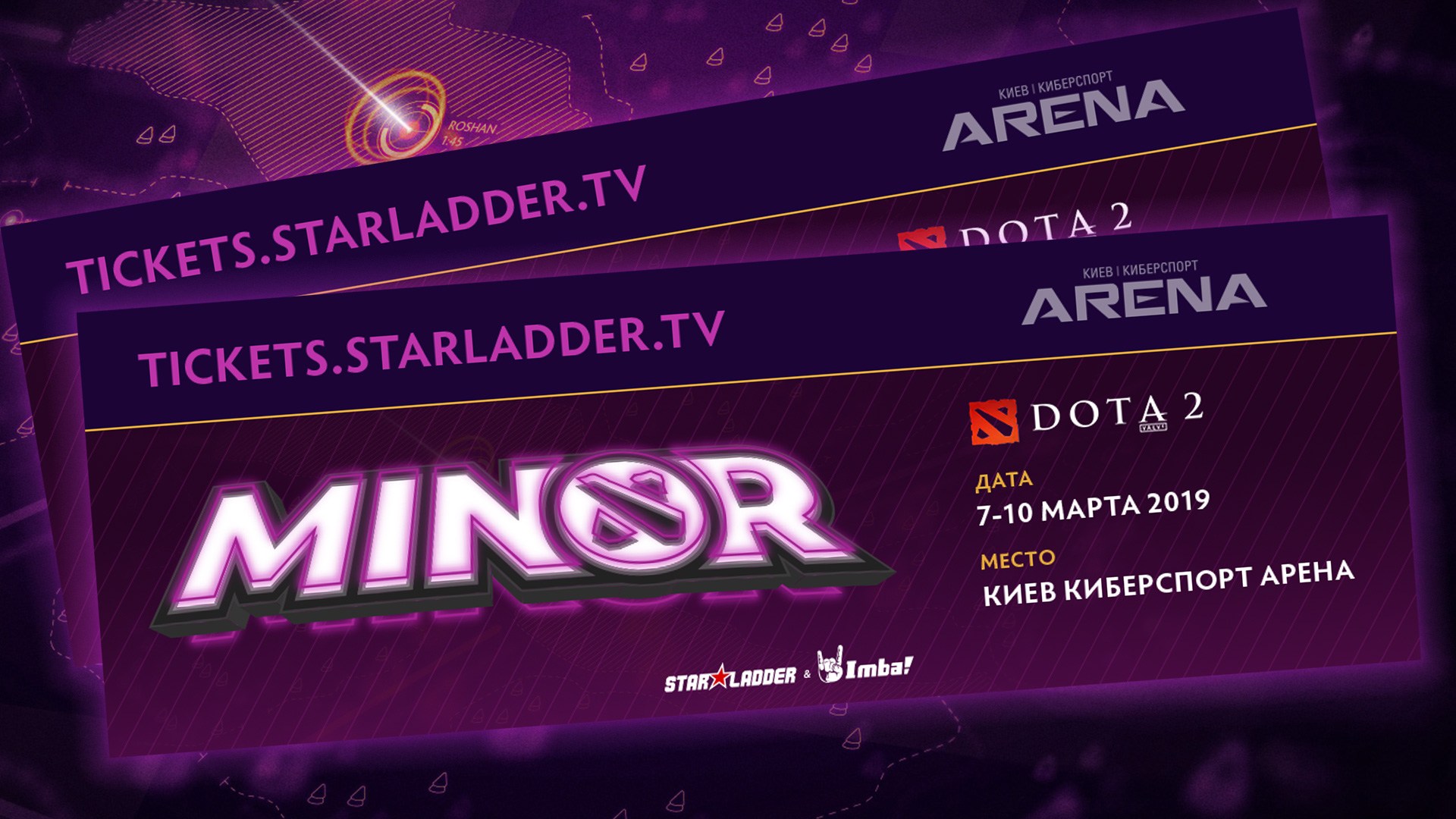 The tickets' price for the group stage is 100UAH per day, and in order to have access to the venue on each of the days within the final part of the tournament, you will have to pay 150UAH. A full pass for every single day of the tournament for a real fan will cost only 500UAH.
Among the participants, the viewers will see two CIS teams at a time: Old but Gold and Gambit Esports. And they really need the support of the native audience!
Read also: The list of participants of StarLadder ImbaTV Dota 2 Minor is completed
Follow us on Twitter and Facebook, where we will publish all the news and announcements related to StarLadder ImbaTV Dota 2 Minor and other tournaments.