StarLadder CS:GO Major tickets now on sale
Between August and September, StarLadder will host the 15th Major in CS:GO history — the StarLadder Major 2019. Taking place in Mercedes-Benz Arena, the tournament will crown the new best team in CS:GO and give away a $1 million prize pool.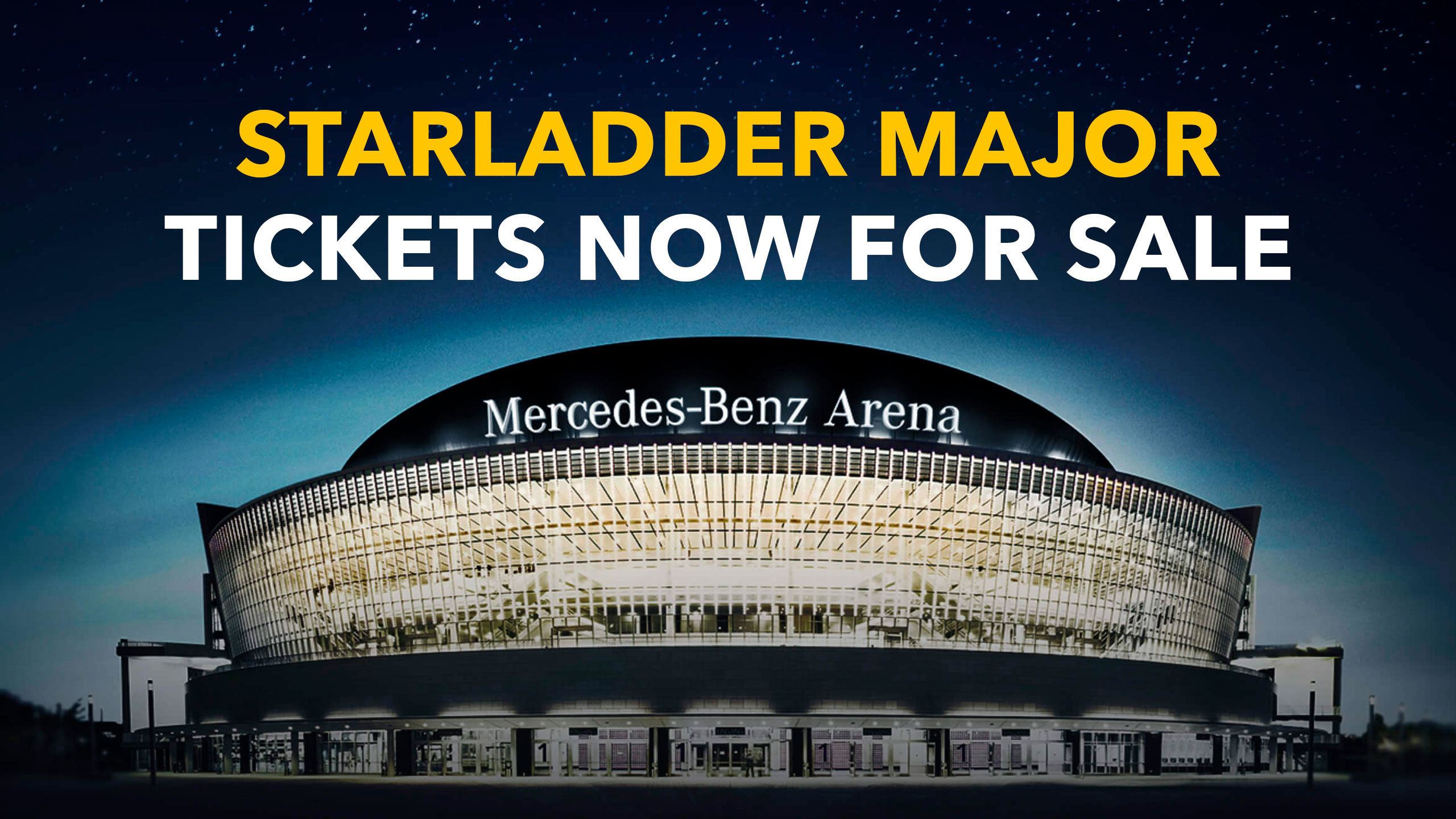 Starting today, you can book your ticket to watch history being made live, just meters away from the best CS:GO action on the planet. The tickets will be available only for The New Champions Stage, happening Sep. 5-8, which will determine the new Major champion.
The tickets are available in three categories: general, premium, and premium with goodies. Single-day entrance can be purchased from €25 to €35 and premium single-day from €50 to €60. To have a bag with goodies you'll need to buy a 4-day premium access for €249. More details on the tickets can be found on the sales page.
Single-day premium entrance includes a seat in premium area, dedicated entrance, premium attendee badge, and priority line at signing sessions.
The StarLadder CS:GO Major will also run a slightly altered schedule than previously announces. The amended one is as follows:
• Aug. 23-26 — New Challengers Stage
• Aug. 28 - Sep. 1 — New Legends Stage
• Sep. 5-8 — New Champions Stage

With so many fantastic storylines leading up to the StarLadder Major, we expect Mercedes-Benz Arena to be packed to bursting. We, therefore, advise you to hurry up and book your ticket if you want to feel every frag, every clutch, and every explosion, surrounded by fans for whom CS:GO means everything.
For more info, please visit csgomajor.starladder.com
Subscribe to StarLadder CS:GO on Facebook and Twitter to follow the news on StarLadder Major 2019!