starix is back on the pro-scene
Sergey «starix» Ischuk returns on the professional CS:GO scene and will play in the lineup of Team Spirit. This information was announced on the official site of organization.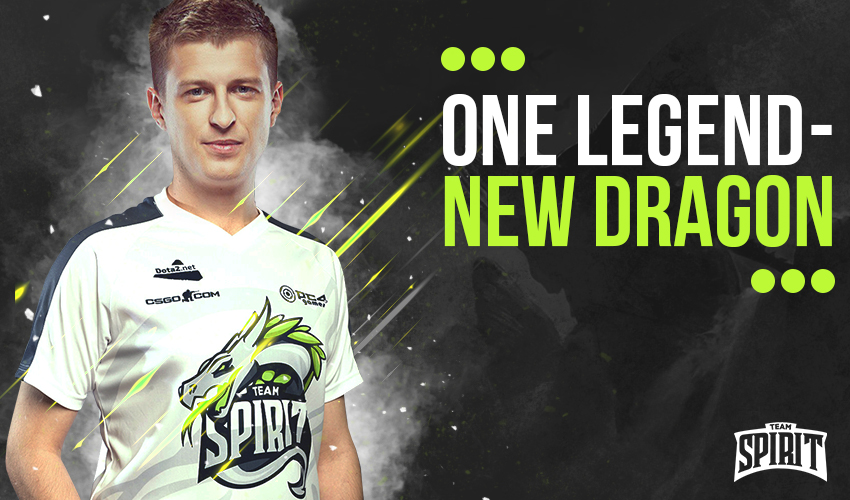 starix was performing for Natus Vincere since the Counter-Strike 1.6, but in March 2015 he left the roster and started training a team. In two years Sergey Ischuk left the position of a coach, while his place was taken by the analyst of Na'Vi — Andrey «Andi» Prokhorov.
In Team Spirit starix will perform the captain's role and pretty soon we'll see a renewed squad within the qualifiers for CIS Minor.
A comment of Sergey «starix» Ischuk:
«I had quite a lot of proposals from different organizations, so the choice was very hard. I spoke with representatives of Spirit and also with the players, and decided that this is exactly the team and the organisation with which I want to continue my career in esports. Despite the long break from the game, I am quickly regaining my form, and soon I will be able to prove it in official matches».
A comment of the Team Spirit's manager Ruslan Burgin:
«It's been a long time since the last replacement in our team, as well as after the departure of Anton. We considered other variants, were talking a lot and working on our skill. Up from the first negotiations with Sergey we understood that his approach to the training process is suitable for us and his seeing of the team's future completely corresponds with ours. Being the champion of many big events, he knows the price of victory. The guy are already preparing to the upcoming contest now. We believe that with Sergey as a captain we will change our game, reaching new peaks».
The squad of Team Spirit looks as follows now:
Sergey «starix» Ischuk (captain)
Pavel «COLDYY1» Veklenko
Dmitriy «S0tF1k» Forostyanko
Vadim «DavCost» Vasilyev
Dmitriy «Dima» Bandurka