StarCraft II: first play-off day preview
First play-odd day at StarCraft II WESG Grand Final presented by Alipay finished and all already known all the players who remain battle for the main trophy of World Championship. First play-offs games was intended, but next will be even more dramatic.

Play-offs begun from 1/8 round, where played gamers, who stands at 2 and 3 position in their groups. Remarkable, that all matches finished with same score 3:0 and only that players won, who ended group stage on second line.

Quarterfinals was same smooth and unambiguous, except one. Nerchio and Neeb needed 5 maps to define who is deserve to be in semifinal. In the last battle Neeb finally get on top of Nerchio. Other matches ended with 3:0 score.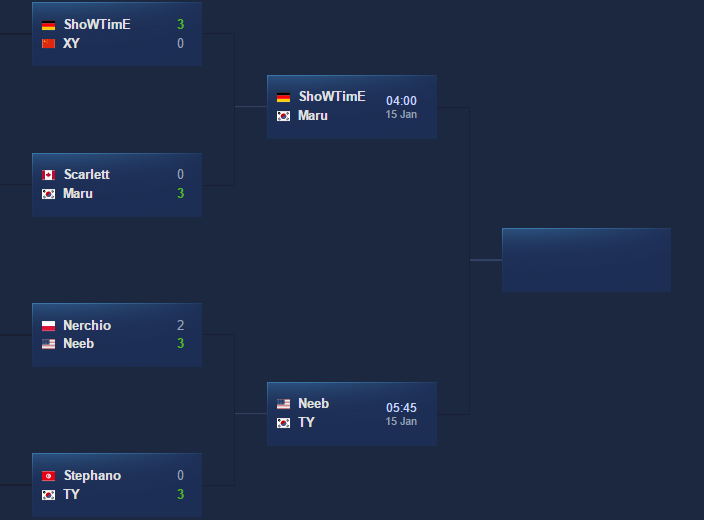 So the semifinalists are TY, Maru, Neeb и ShoWTimE. And who is deserve to take main prize. We will see tomorrow, January 15.