SL i-League: Vega and Cloud9 to the qual's final
The other fights at the qual-stage for Dota 2 SL i-League StarSeries Season 3 are over. Within the second stage of the European qualifiers, on January 18th, were played two matches. In the first one, Vega Squadron were fighting against January 25th, the new team of SyndereN. The match was finished with the score of 2:1 in favor of the «Sharks».

In the second match, Cloud9 faced off against Digital Company, the winners of open qualifiers. С9 have effortlessly dealt with their opponents on two maps and advanced to the finals of the second quals for SL i-League StarSeries Season 3.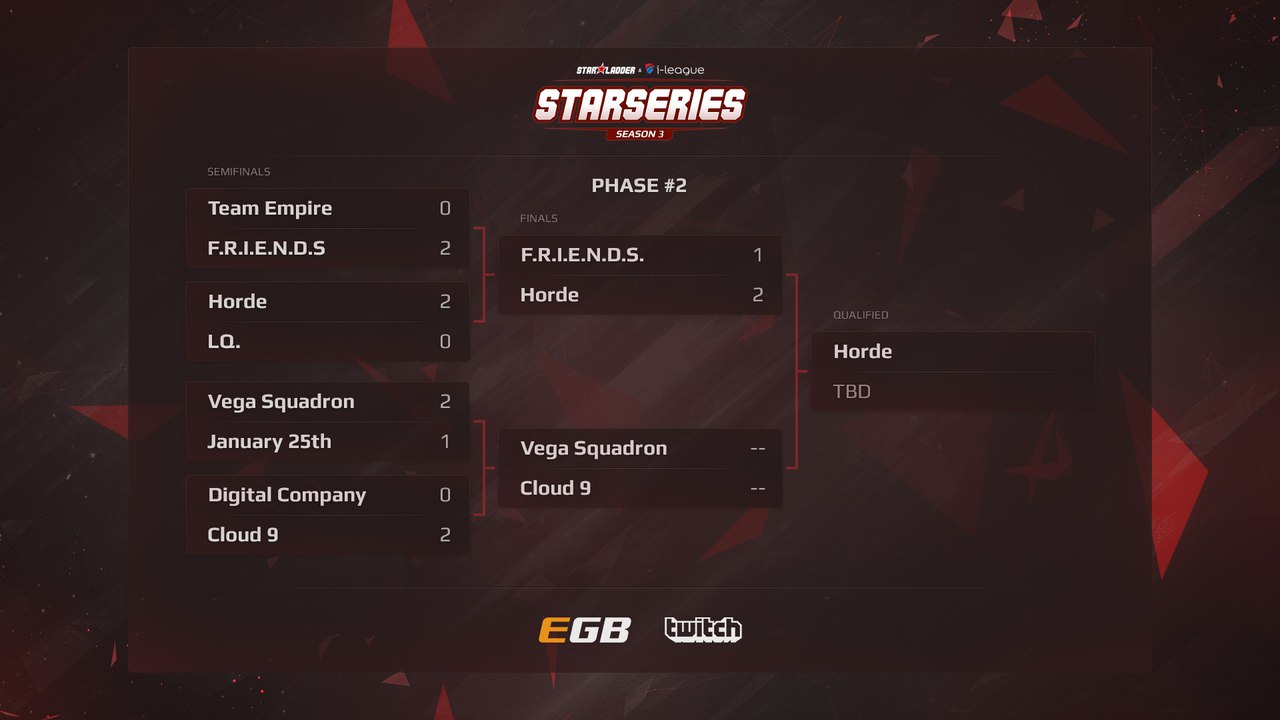 In the following tour, Vega Squadron will fight against Cloud9, in order to decide the destiny of the last slot in the closed qualifiers of SL i-League StarSeries Season 3. We'd like to remind you that two teams from the closed quals will go to Shanghai in order to take part in the tournament's final stage.