CS:GO
March 02, 2017 18:59
SL i-League StarSeries S3: Participant-list of the second qualifying stage
The last matches within the first qualifying stage for SL i-League StarSeries S3 are over. Now you can discover a full list of teams, who will continue the fight for a ticket to the championship's LAN-finals.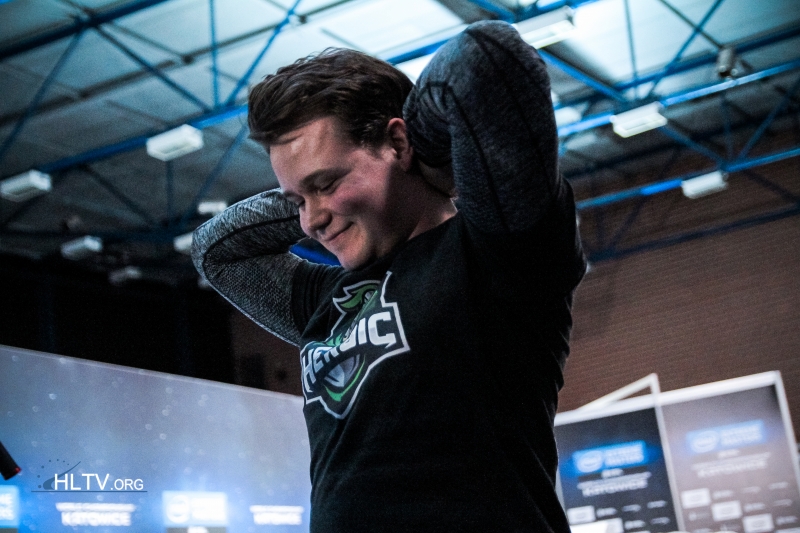 Heroic will play in the decisive stage of the quals for SL i-League StarSeries S3
Today, on the 2nd of March, within the European region we were witnessing clashes, held among Team Spirit, Quantum Bellator Fire, Space Soldiers and LDLC. In the first meeting were fighting two Russian teams: Quantum Bellator Fire and Team Spirit. DavCost and company proved to be stronger than their compatriots, prevailing over them on two maps [2:0].
In the second match Space Soldiers played against LDLC. The French squad won over the rivals on two maps, but still failed to play back the sufficient number of rounds to enter the next stage, thus being left out the quals for the third season of SL i-League StarSeries.
A participant-list of the second stage of the European qualifier looks as follows:
| | |
| --- | --- |
| GODSENT | Epsilon eSports |
| fnatic | eFuture.DK |
| Kinguin | BIG |
| HellRaisers | Pride |
| mousesports | Heroic |
| FlipSid3 | fnatic Academy |
| G2.Esports | Space Soldiers |
| Team EnVyUs | Team Spirit |
Three final clashes among the American division were finished as well. compLexity have played two matches against eUnited and Team Quetzal and ended them on the winning note, taking the first line in their group. In the third fight Splyce faced off against Miami Flamingos. The NA-team prevailed over their opponents [2:0], thus getting the lead in Group «D».
A participant-list of the second stage of the American qualifier looks as follows:
| | |
| --- | --- |
| OpTic | Misfits |
| Cloud9 | CLG |
| Immortals | Liquid |
| Luminosity | Renegades |
| Splyce | Bee's Money Crew |
| compLexity | Selfless |
| Denial | Eanix |
| WinterFox | eUnited |
Chinese online-quals were finished as well, so we learnt the names of three teams, who will play in the main part of SL i-League StarSeries S3 — MVP Project, 5Power Club and TyLoo. You can find more detailed information here.
In turn, the second qualifying stage in the American and European regions will kick off on March 6th. Follow the latest news on our site.