CS:GO
March 17, 2017 16:36
SL i-League StarSeries S3: G2 defeated Space Soldiers
In the clash for an advance to the semifinals of the EU-quals within the third season of SL i-League CS:GO StarSeries, G2 Esports faced off against Space Soldiers. The Frenchmen proved to be stronger than their opponents and will fight against EnVyUs in their next match.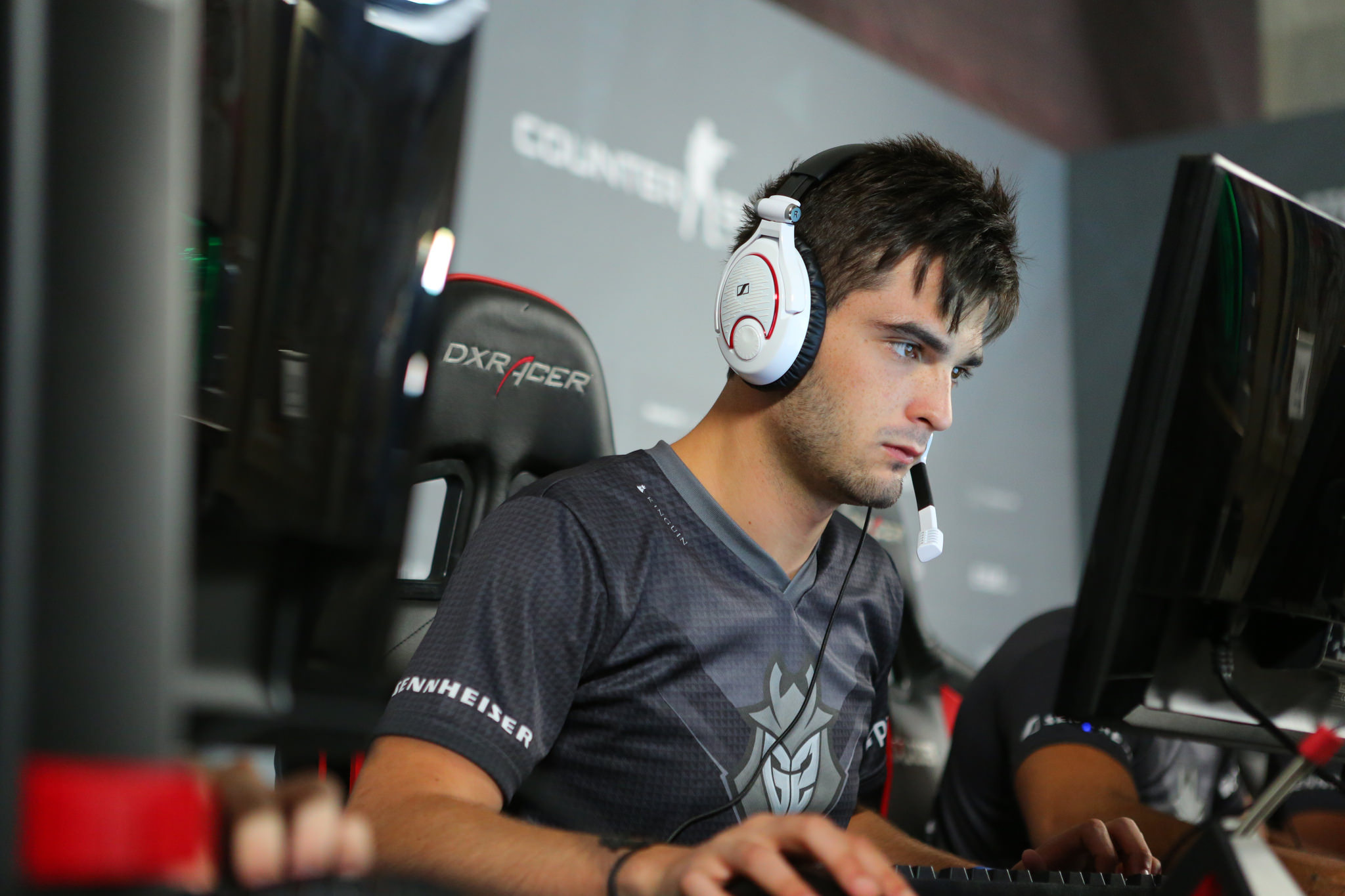 shox and company move on to the semifinals
The clash was started on the pick of Space Soldiers — de_cobblestone. The Turks kicked off with a highlight reel, winning four rounds at a run, but soon G2 leveled the score [5:5]. For some time, the teams were fighting toe-to-toe, but the first half was finished in favor of the French team [8:7]. Having changed the side, Space Soldiers managed to pick up only two points and were defeated on the first map with [9:16].
It took longer than expected but we swept the series 2-0 vs @SpaceSoldiersTR! Facing @TeamEnVyUs in the next round! 👊👊👊#G2ARMY pic.twitter.com/wtkEWKRx9o — G2 Esports (@G2esports) 17 марта 2017 г.
The second map in the match was de_overpass. From the very start, shox and company secured the initiative and realized a winning run of nine rounds. In the first half, the Turks managed to secure only three rounds [3:12]. CT-sided, Space Soldiers tried to cut down the backlog in score, but this happened to insufficient. G2 Esports continued the domination and finished the started [16:13].
Eventually, G2 Esports move forward in the tournament bracket and in the next match for a ticket to the LAN-finals will play against EnVyUs. We'd like to remind you that the tickets to the final part of SL i-League CS:GO StarSeries S3 are already on sale and may be purchased here.