CS:GO
June 10, 2017 15:03
Quantum Bellator Fire leave CIS Minor
The Russian team QB.Fire stops their performance within the LAN-finals of CIS Minor after the defeat by pro100 in the final of the lower bracket.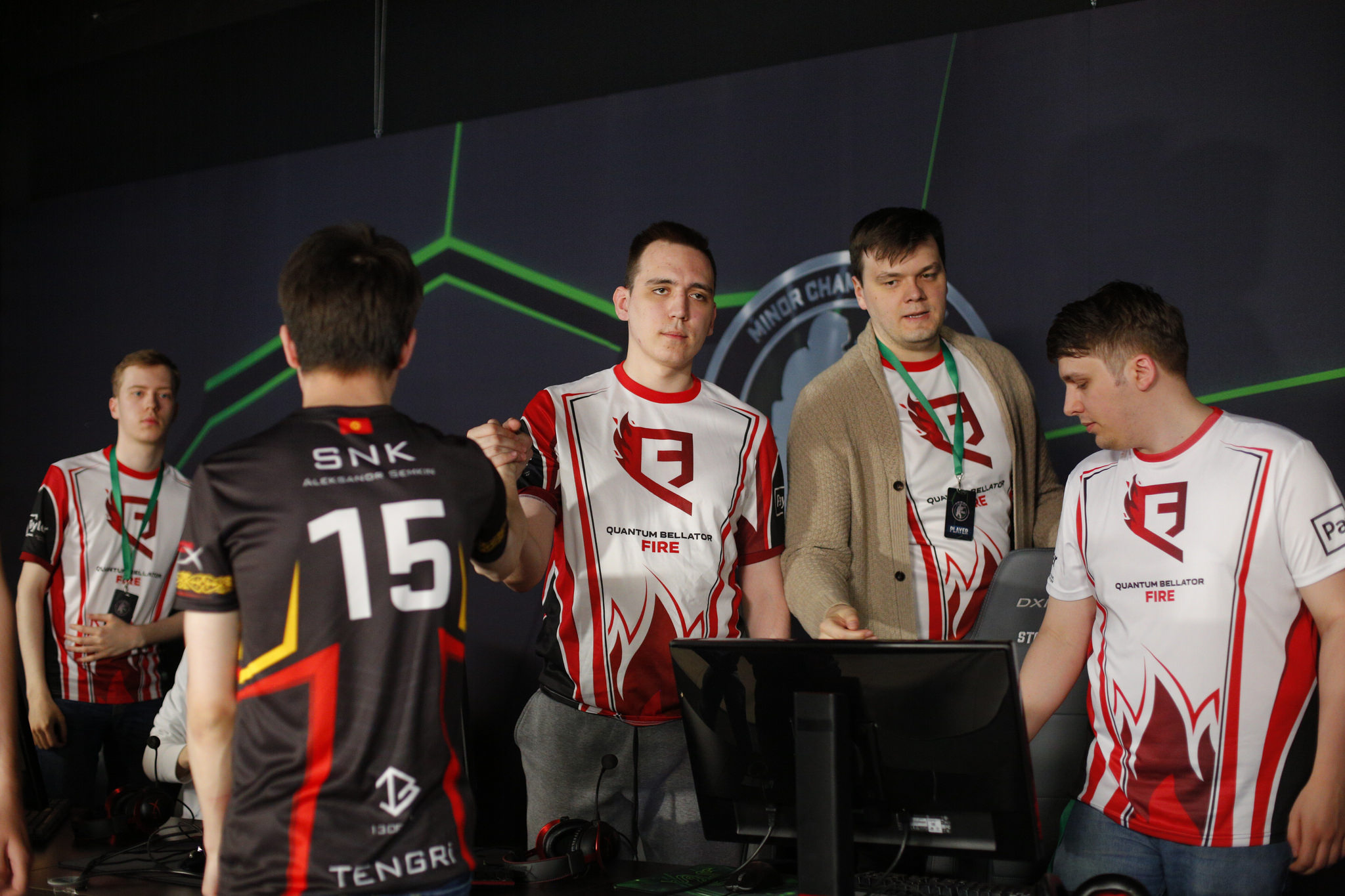 QB.Fire went home
In this countering QB.Fire and pro100 were fighting for an advance to the Consolidation Final, where they would bounce back after the loss in the semifinals, fighting for the top-2 of the Minor and a ticket for the closed qualifier for PGL Major Krakow 2017.
The match kicked off on Nuke — a pick of pro100. The Ukrainian team shown a strong T-side, winning the first half with a score 11-4, then taking the rest five rounds in a row for the defense, then securing the first map with 16-4.
The game resumed on Cobblestone — the choice of QB.Fire. pro100, with a minimal gap won over the enemy when playing for the defense, and then, in the comfortable for them attack, managed to finish the started. The final result — 16-9 in favor of pro100.
Thus, Quantum Bellator Fire leave CIS Minor, as well as the hopes to play on the following Major. In turn, pro100 will have to face the loser of a pair Vega Squadron and Tengri Esports for an advance to the Minor's Grand-final, and, the most important thing, the second ticket to the closed quals for PGL Major Krakow.
Subscribe to our YouTube-channel, where will be uploaded all records of matches from the tournament in Moscow.