PUBG Mobile
September 25, 2018 09:32
PUBG MOBILE STAR CHALLENGE- EUROPE FINAL to be held in Kiev
PUBG MOBILE STAR CHALLENGE - EUROPE FINAL - the first tournament of the series of STAR CHALLENGE to be held from 29th to 30th of September in Kiev as invitational.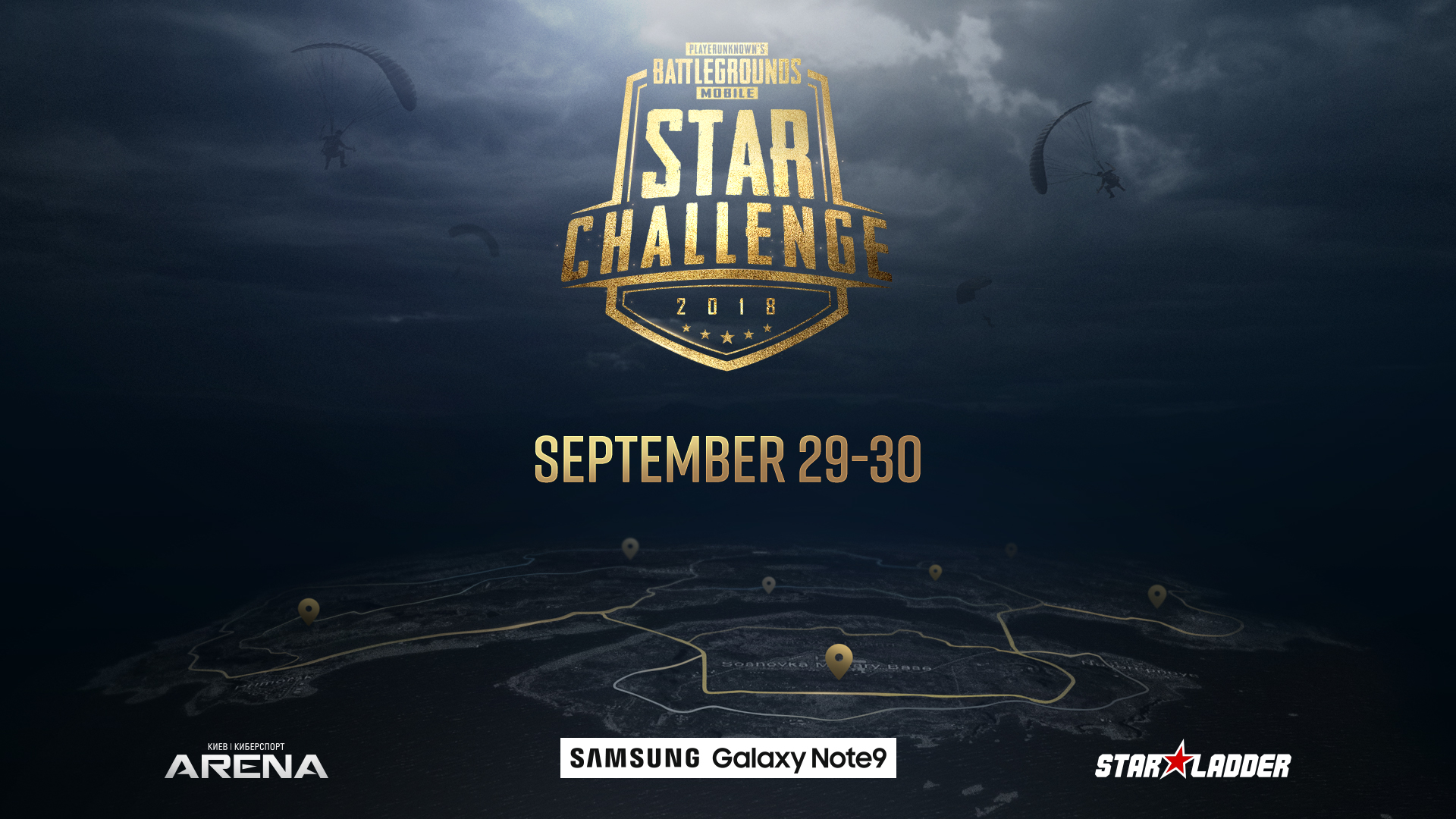 The 'PUBG MOBILE STAR CHALLENGE' is bringing celebrities, professional gamers, and internet personalities together for the first-ever star challenge series sponsored by Samsung Galaxy Note9. To participate, a player must have more than 1,000 fans or followers across specified streaming platforms but can form a squad of up to three other players with no requirements. Full details can be found here.
Total of 16 stars from Europe and CIS will compete in PUBG MOBILE STAR CHALLENGE- EUROPE FINAL for 2 tickets to PUBG MOBILE STAR CHALLENGE- GLOBAL FINAL in Dubai and a prize fund amounted up to $600,000!
The teams will play up to 10 matches on Erangel. The kills of opponents and placement will provide teams with points, according to which the final rankings are going to be formed.
Except for the official broadcast, all starry participants will be holding the streams of tournament matches on their personal channels, so the viewers will have a wide range of options where to watch PUBG MOBILE STAR CHALLENGE- EUROPE FINAL.
Don't miss our the first PUBG MOBILE STAR CHALLENGE series in Kiev, Ukraine on Sept 29 to 30, 3:30pm GMT+2. Please stay tuned to PUBG MOBILE official Facebook page for more information.