PEL Contenders Group B Ends; Tornado Energy Secure First Place
By Ty Brody
PEL Contenders Group B has come to a conclusion, deciding which eight teams will be headed to the finals. This group was led by TORNADO ENERGY, who placed atop the leaderboard with 252 total points, 177 of those coming from kills. The team was led by Konstantin "Mellman" Levkin, who piled up a group-high of 53 kills in 32 matches. The team relied on multiple players as the rounds dwindled, securing their first-place position before turning their focus towards the PEL Contenders Finals.
The final leaderboard for the PEL Contenders Group B: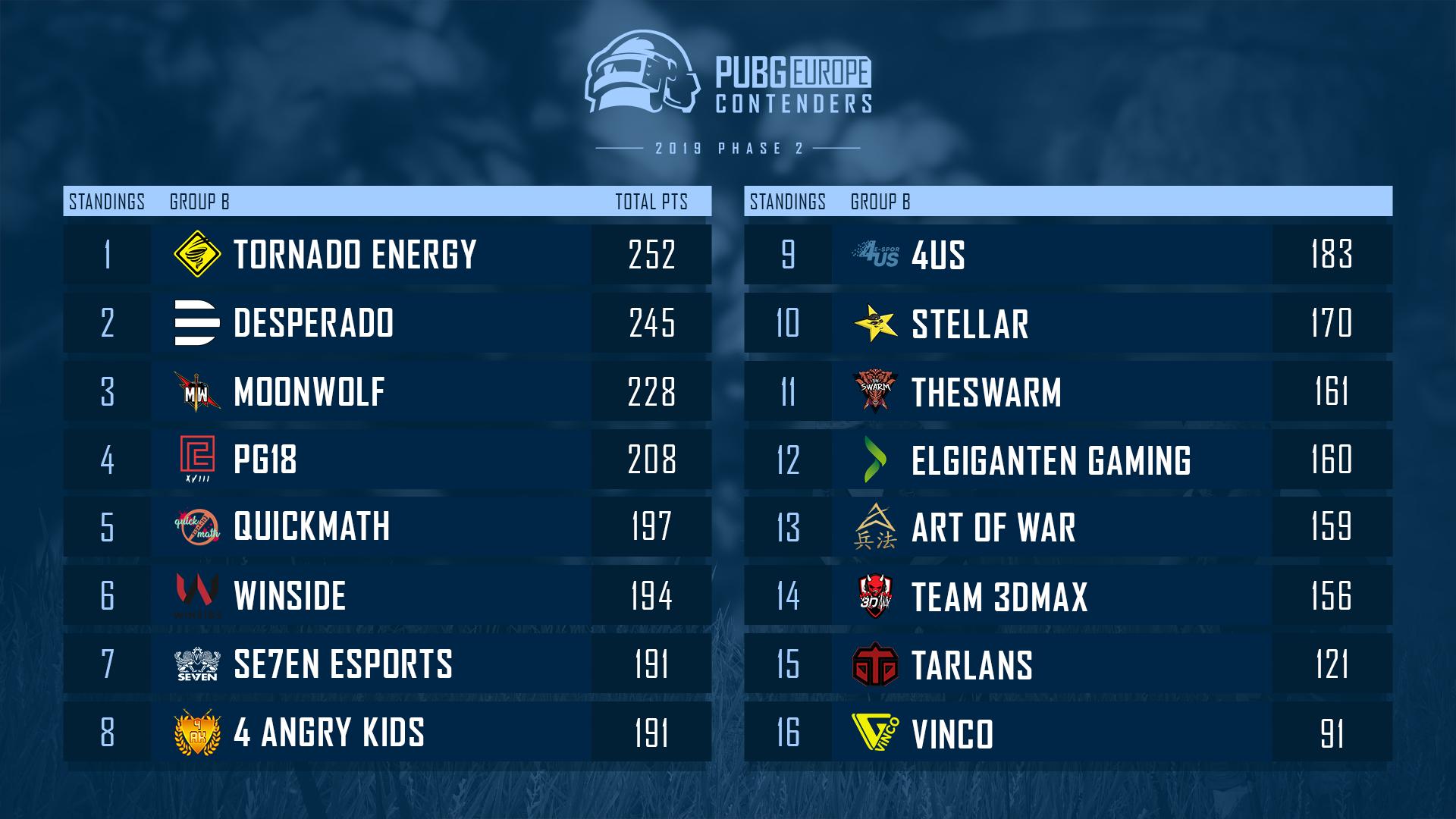 Rounding out the Top 3 in Group B is Desperado and Moonwolf. Both teams had an impressive week claiming two chicken dinners each during the final week of group play. The performances from Jonas "C4LVINKL3IN" Sorvik of Desperado and Jiri "OKKO" Trojan of Moonwoolf were a large part of their team's success. It will be interesting to see how the stand out players from group play transition into the Finals.
After a slow start, 4 Angry Kids were able to find their game and hold off the Turkish squad of 4us E-Sport for the eighth and final position. Following their great performance during Day 3 of Week 4, the team experienced a turbulent final day — placing 11th, 1st, 7th, and 13th in the four matches of Day 4, which was just enough to see them advance.
We now know which eight teams from Group B will be joining the top eight teams from Group A in the PEL Contenders Finals. In these Finals, the Top 12 teams will earn themselves an invitation to the PEL Promo. The bottom four teams will retain their position in the PEL Contenders Phase 3.
Let's take a look at the sixteen teams advancing to the PEL Finals.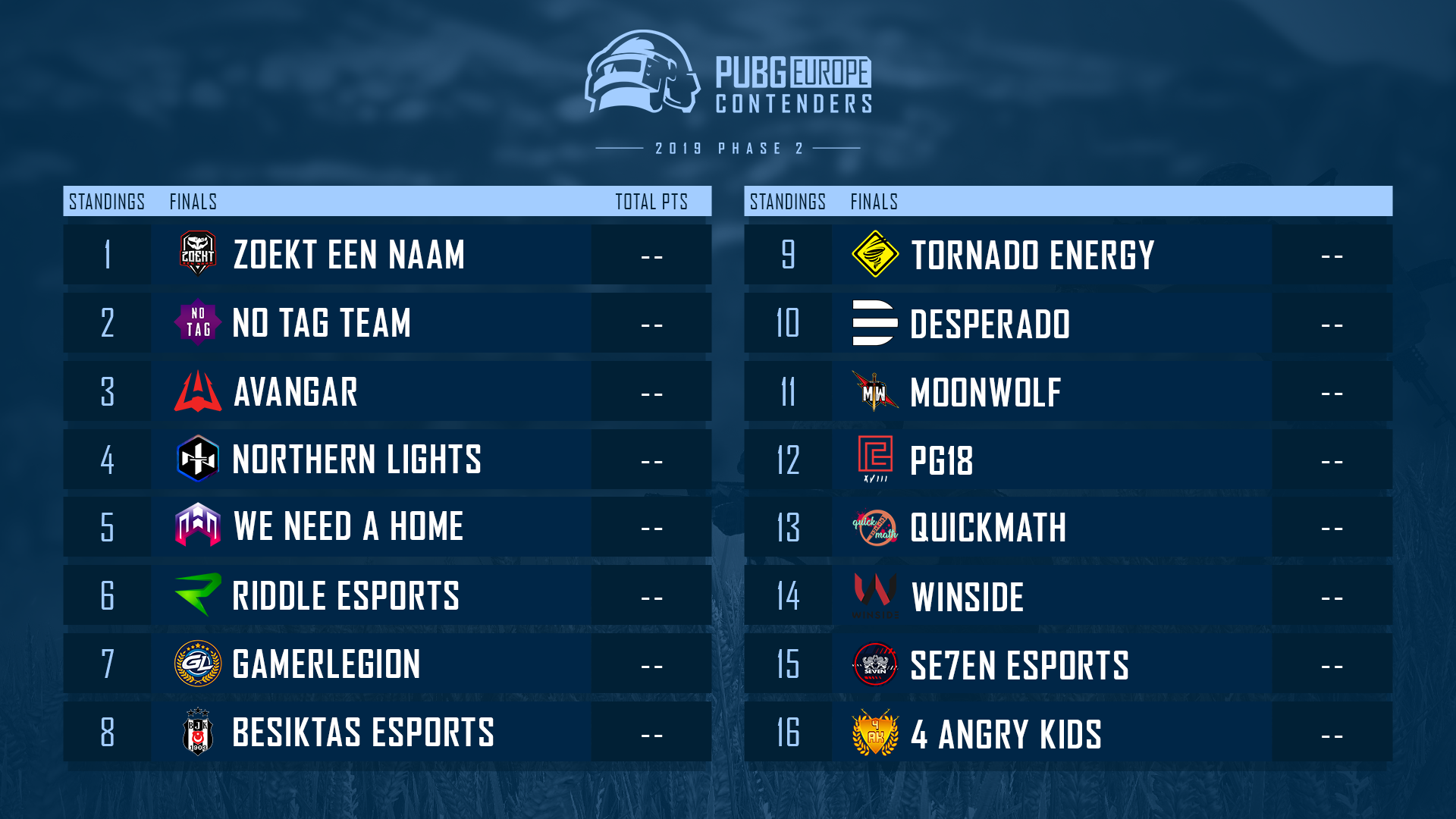 The Top 12 teams that advance from PEL Promo will be playing for one of four openings in PEL Phase 3. In short, a team needs to place within the Top 12 of the PEL Contenders Finals, and then place in the Top 4 of the PEL Promo to find themselves a part of Europe's premier PUBG league. It's a long road to the top, but any of these teams are capable of surprising viewers with their play.
The PEL Contenders Finals will determine which teams are invited to PEL Promo. Follow the league on social media to be sure you don't miss any of the action: