Participants of SL i-League StarSeries S3
For the third time, StarLadder and ImbaTV are presenting the renewed version of StarSeries in Dota 2. Passing through the range of qualifying challenges, the best teams will face off against each other in Shanghai, China, in order to play for the champion's title and a prize pool of $300,000.
As in the previous season, the tournament's geography includes 4 regions: Europe, Americas, China and the Southeast Asia. The Chinese qualifiers are already approaching the end. Here you can learn the names of those, who stood out. While the list of other participants is stated below: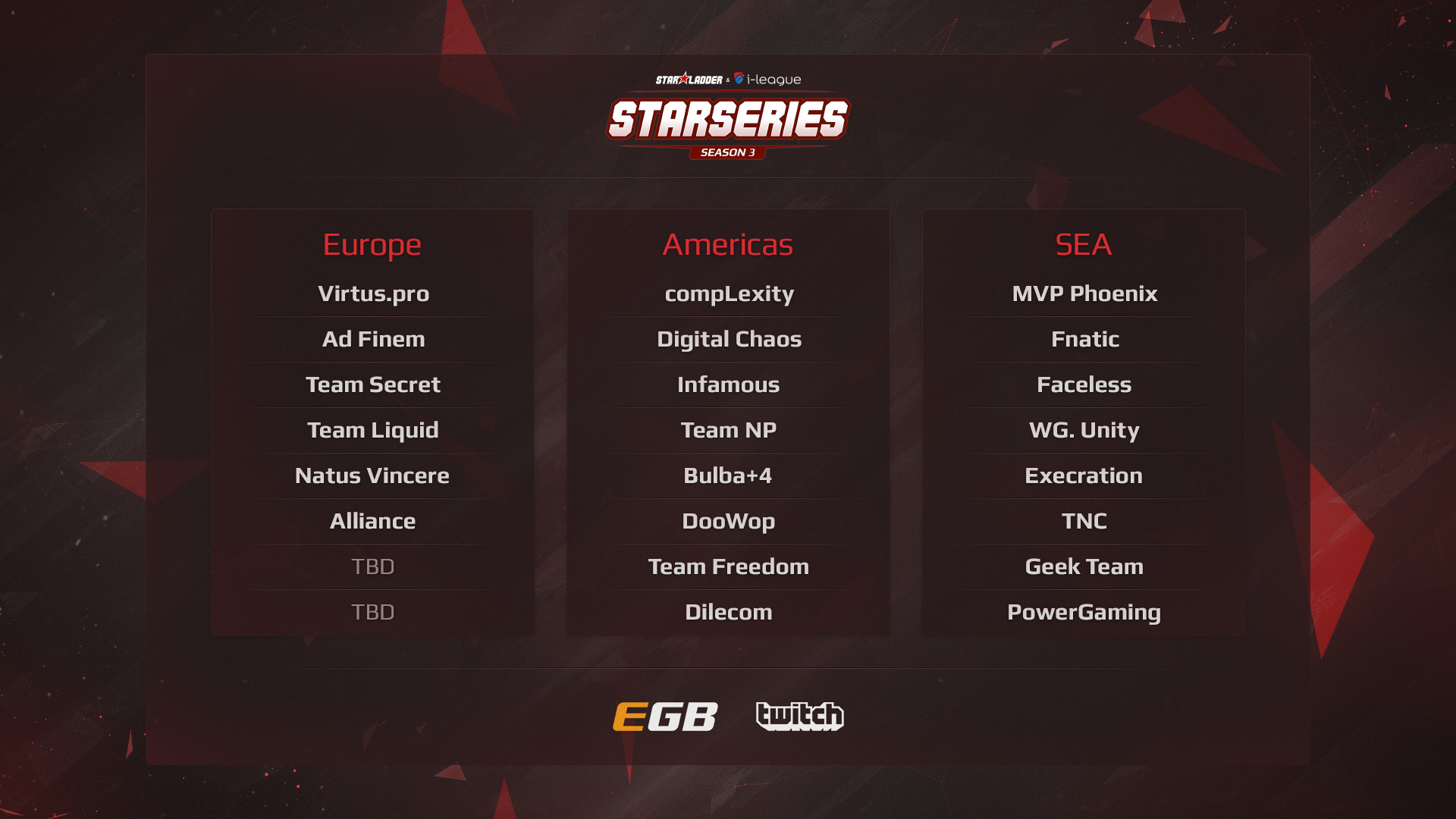 The higher is the competition, the more careful should be the selection. Due to this reason, the European teams are expected by an additional try-out – closed qualifiers. The direct invitations were given to 6 squads, while 2 more passed through the open quals. The teams were divided through the Single Elimination bracket, where, in the format of best-of-3 matches, they will be up to find out, which 2 squads will advance to the main tournament's stage. The first matches will kick off on the 5th of January.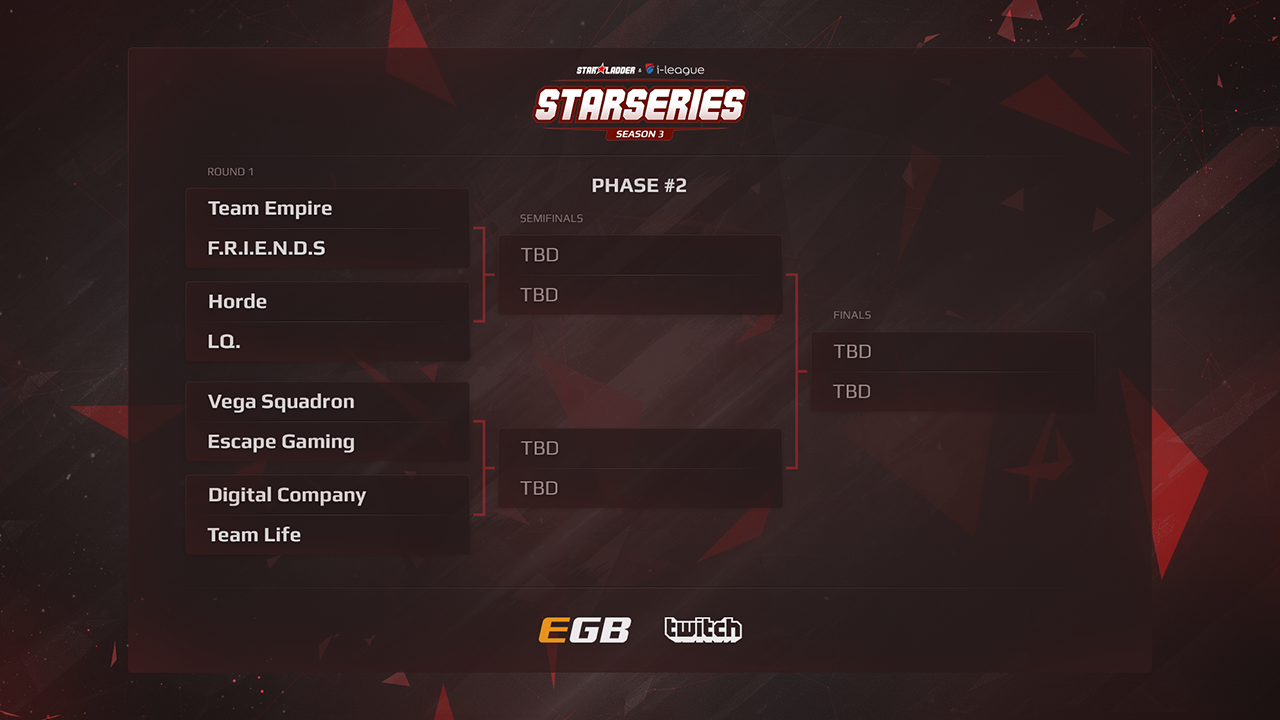 The format of main stage is universal for three regions: Europe, Americas and SEA. We are expected by the old faithful league, in which all teams will have to play 2 games against each other. The tickets to Shanghai will go to the strongest squads, defined by the outcome of season. In Europe the tickets will be granted to 2 of the best teams, while the participants from America and Asia will fight for one, among each region.
Detailed information about the schedule and the line-up of participants may be found on the official tournament's page. Share your ideas about the event and the participant's line-up by the hashtag #SLTV.