Dota 2
April 15, 2018 21:29
OpTic Gaming won StarLadder ImbaTV Invitational S5
In the final clash OpTic Gaming have dealt with VGJ.Thunder, securing the champions title of StarLadder ImbaTV Invitational S5.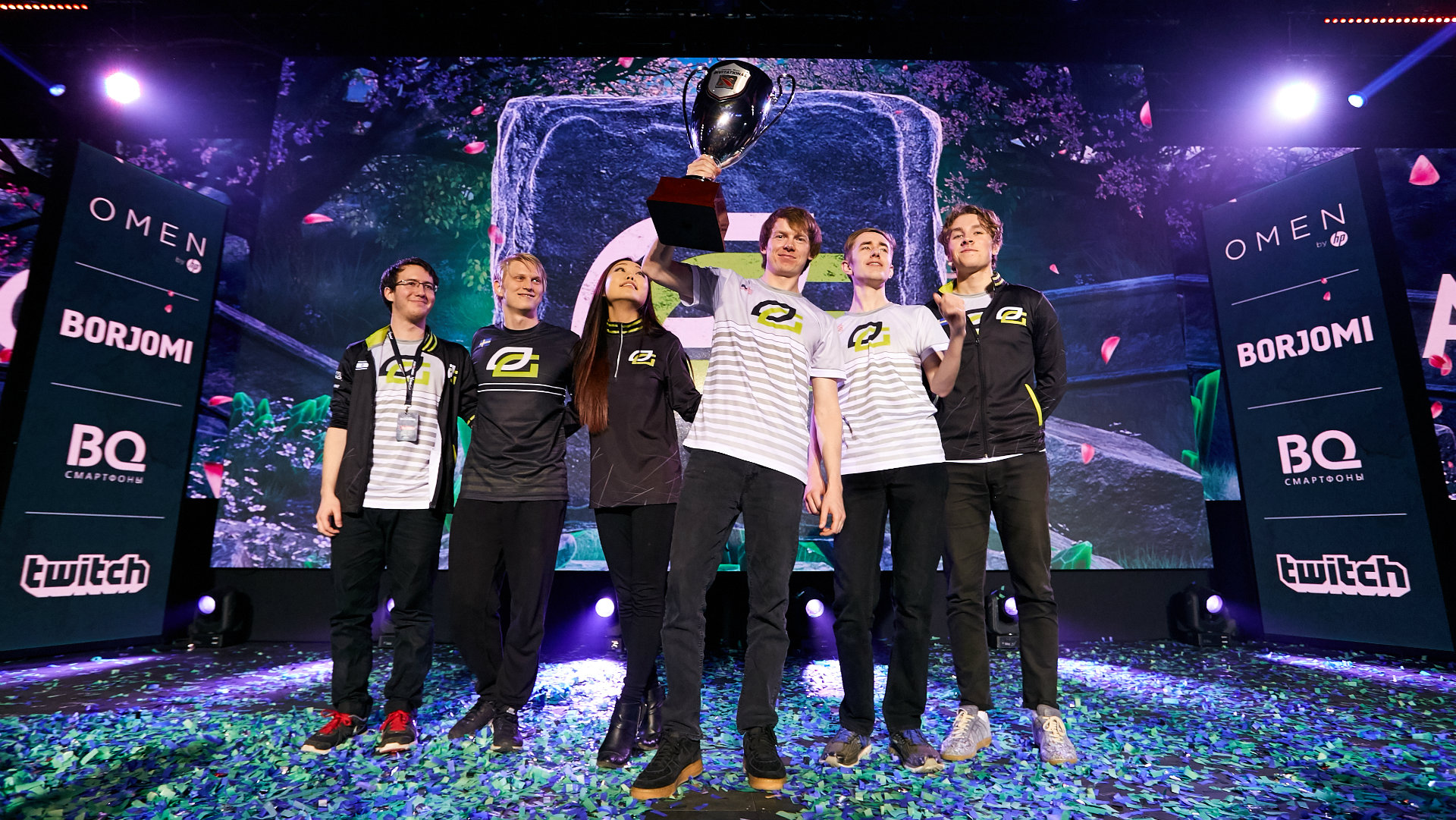 A final battle was held in the ВО5-format. Chinese squad gained the upper hand on the first map, but then OpTic Gaming leveled the score 1:1. The NA-team have shown a well-coordinated game on the third map as well, making the opponents give up on the 28th minute.
On the fourth map the first 10 minutes teams were playing on an equal footing. VGJ.Thunder managed to take a lead for a while, but, losing a large fight, the Chinese lost their advantage. Killing the Roshan, ppd and company went smashing a mid-lane and entered the enemy's highground. The Chinese failed to withstand and had to give up. Eventually, OpTic Gaming won with the final score 3:1 and raised the champions cup of StarLadder ImbaTV Invitational S5.
The distribution of prize pool:
• 1st place - OpTic Gaming ($135,000)
• 2nd place - VGJ.Thunder ($60,000)
• 3rd place - Vega Squadron ($30,000)
• 4th place - Fnatic ($30,000)
• 5-6th place - Natus Vincere and FlyToMoon ($15,000)
• 7-8th place - Team Kinguin and SG e-sports ($7,500)