Dota 2
February 23, 2017 08:58
OG take a lead in the group and advance to the Playoffs
In the finals of the upper part of group «А»'s bracket, OG faced off against Team Secret. A victory in this match guaranteed an advance to the tournament's Playoffs for the team-winner, while the losers made it into the losers' match, where they wil fight for the last chance to reach the next stage.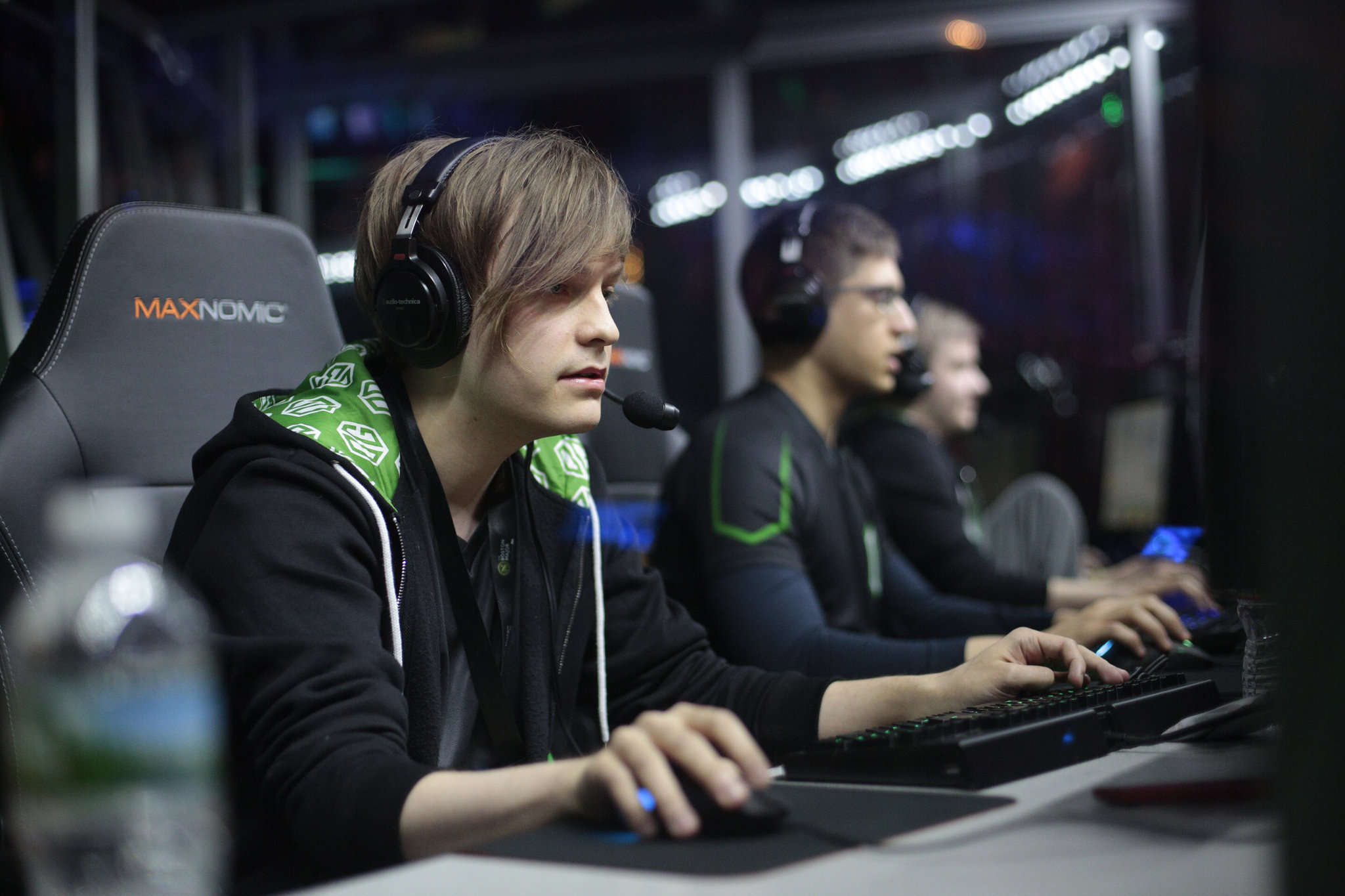 On the first map the teams were going toe-to-toe a great while, but, starting from the 24th minute, OG started carrying more and more successful fights, almost zero-loss. The charts were rapidly increasing in favor of the «green». Losing more than 20 000 gold on the 40th minute, Team Secret failed to withstand the another rival's attack, which became a final one.
The second round of the series was fully dictated by OG. An excellent game of ana for Invoker'е helped his team to pick up the majority of clashes. All the «i's» were dotted, when, after the 30th minute, Team Secret lost two sides. OG held the last successful fight and made the opponents write «GG».
Result of the first map: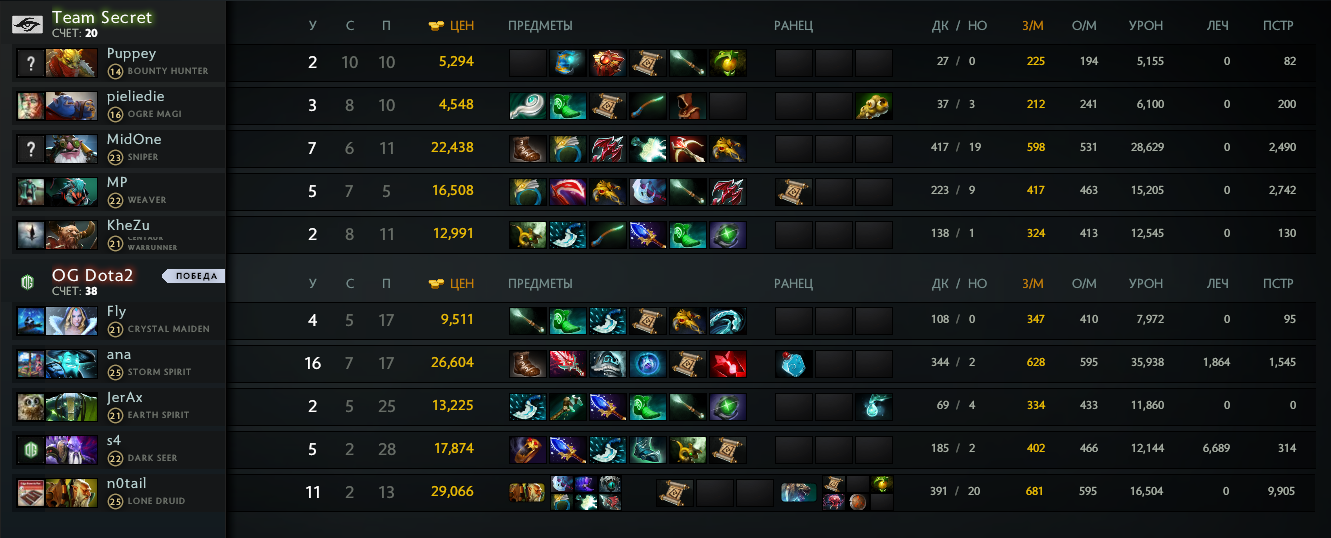 Result of the second map: