Dota 2
February 23, 2017 04:35
OG start their path through StarSeries S3 with a victory
In the first match at the LAN-finals of SL i-League StarSeries, the current champions of the Major — OG have faced off against the winners of WESG 2016. On the first map of the meeting, TNC were pretty close to win, but still failed to retain the advantage. At the score of 26:42, OG have picked up the first round.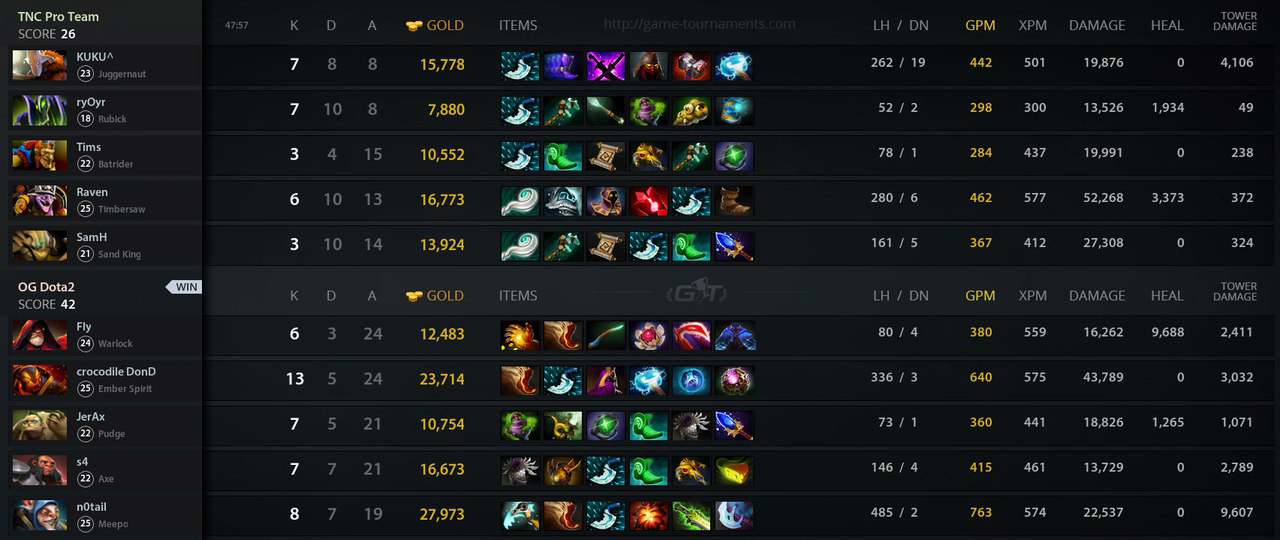 The second map was kicked offf under the pressure of TNC, they took the first blood and an initial advantage in kills, but the economy of OG was way much stronger, playing a key role. After the purchase of Blink Dagger for Centaur by S4, the fight's initiation became much easier for OG, so all team-fights were put into their board. In 34 minutes, the European squad managed to destroy all buildings on the base of TNC, so the kill-score reached 29:15. An excellent game by OG let them secure the second map, as well as a confident start at SL i-League StarSeries - 2:0 and advance to the finals of group A.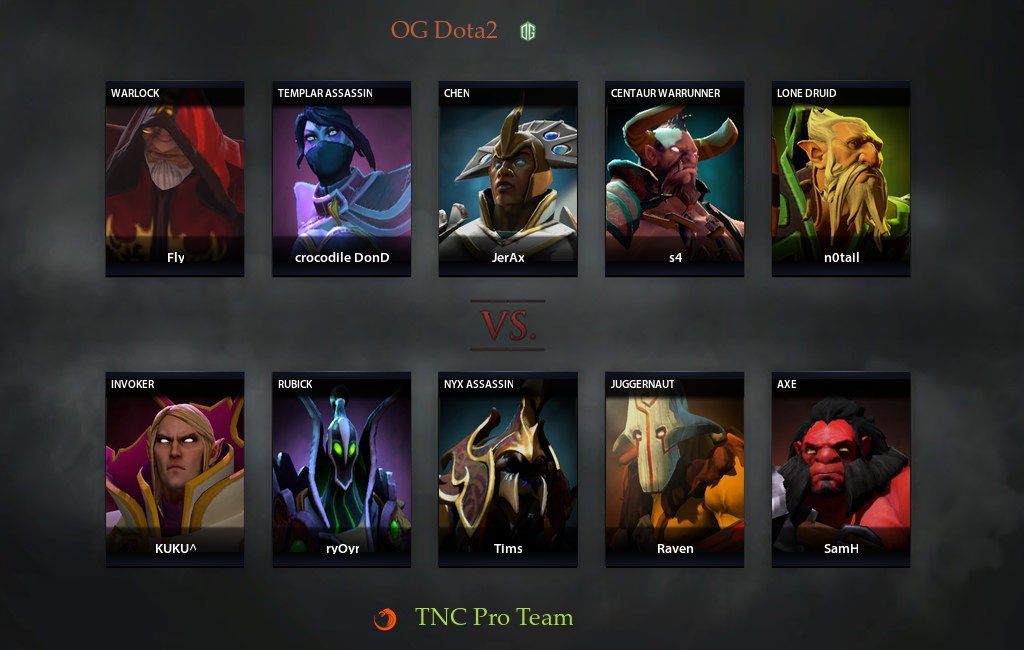 All details about SL i-League StarSeries S3, as well as the latest news may be found on the official page of the tournament.