NiP, mousesports and Team Liquid to play in the Playoffs
In the second-to-last day of the group stage we have learnt the names of three more Playoffs' participants : NiP, mousesports and Team Liquid have secured the third victory at the championship.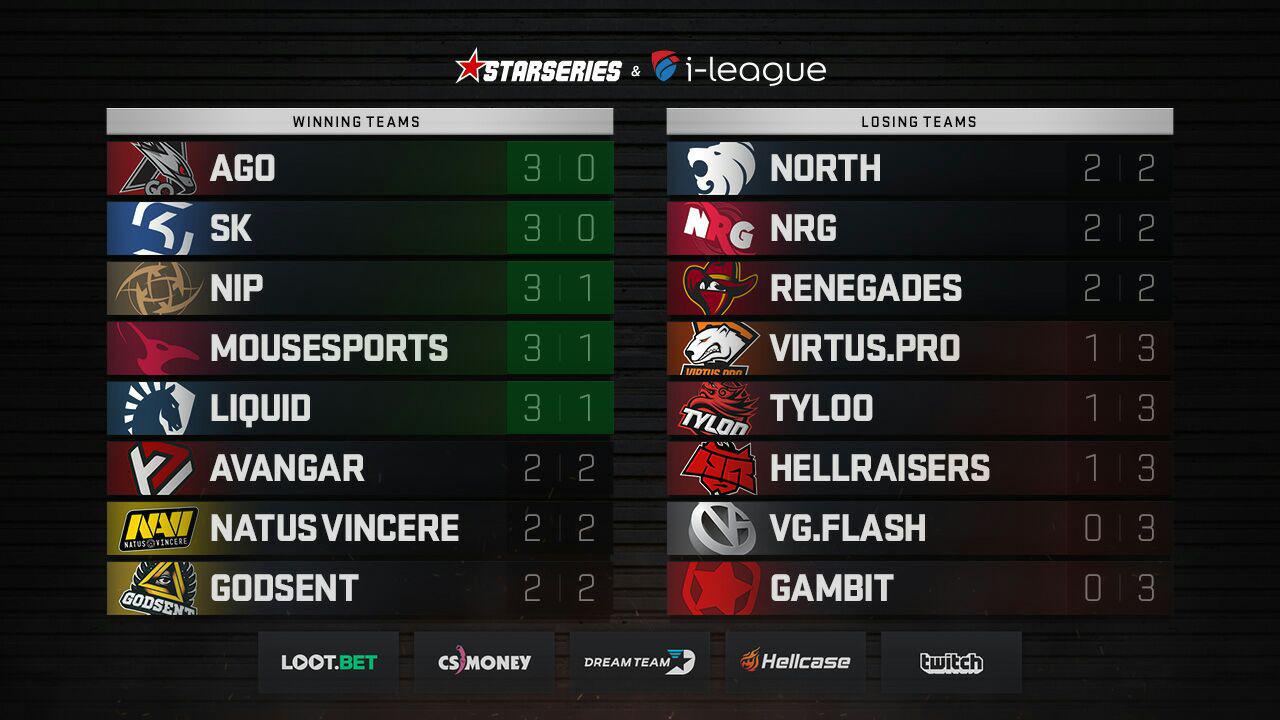 NiP has played against the Danes from North and secured a victory with the score 2:0 (Overpass 16:13 and Nuke 16:9). In one of the final matches of the fourth day Natus Vincere were fighting against mousesports. chrisJ and company gained the upper hand on the first map, but the Ukrainian team bounced back on the second, destroying the opponent at 16:2. On the decider-map Natus Vincere have lost "their game", mousesports proved to be stronger on Train and gained the upper hand in the match.
One more ticket to the Playoffs was decided between AVANGAR and Team Liquid. The Kazakh squad have won on their pick - Mirage. Despite this fact, the next two maps and a slot to the following tournament's stage were secured by the NA-squad.
The pairs of teams for the fourth round of the group stage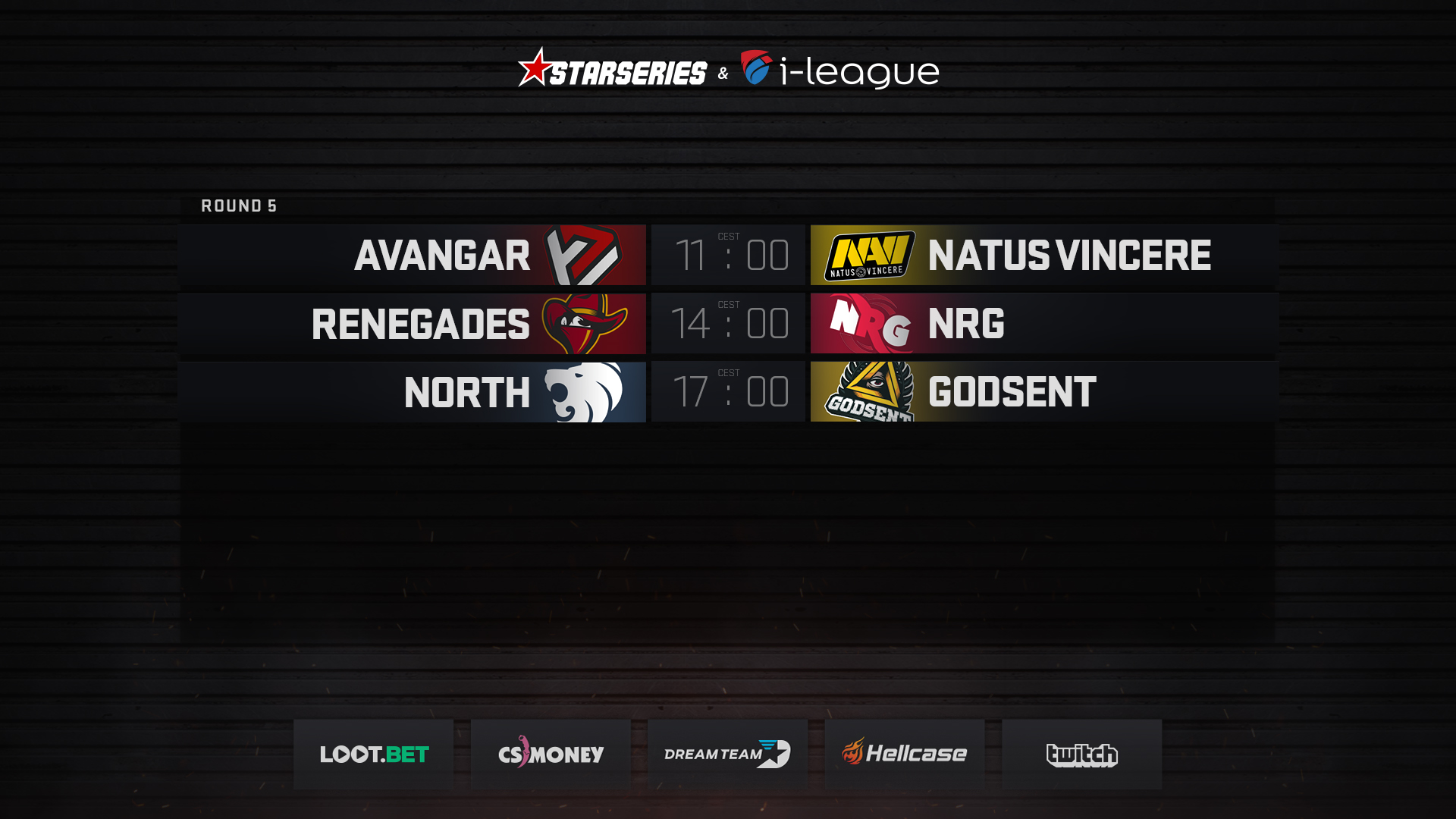 You can discover the schedule of matches here. Follow the news and announcements from StarSeries i-League on our site, as well as in Twitter. Subscribe to our YouTube-channel, where you can find all records of matches from the championship.