NiP invited to StarSeries i-League S5
One of the most brightest representatives of the Swedish CS:GO-scene, Ninjas in Pyjamas, has received a fourth invite to the LAN-finals of StarSeries i-League CS:GO Season 5.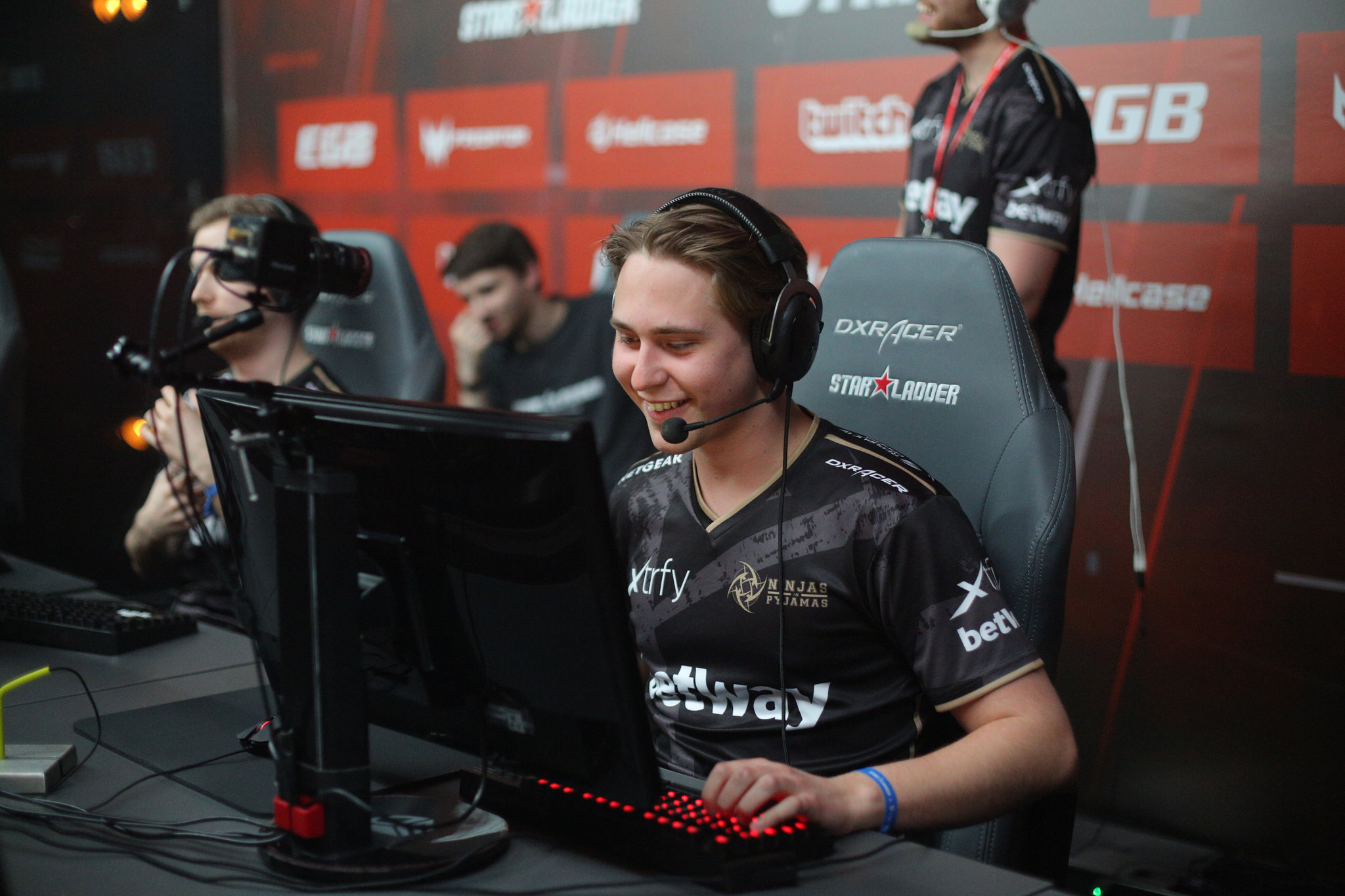 NiP is a team which always reminds the viewers about Sweden in Counter-Strike: Global Offensive. Being one of the most titled organizations in the history of the game, Ninjas in Pyjamas continues its way on the professional scene and reaches new horizons.
A short time ago, Dennis "dennis" Edman joined its forces, replacing team's captain Richard "Xizt" Landström. Having a new player in the roster, NiP made it out from the groups at IEM Katowice 2018 and DreamHack Masters Marseille 2018, and also qualified to EPL S7 Finals. And it's just the beginning for the new five of Ninjas in Pyjamas.
Current roster of NiP:
• Patrik "f0rest" Lindberg
• Christopher "GeT_RiGhT" Alesund
• Fredrik "REZ" Sterner
• William "draken" Sundin
• Dennis "dennis" Edman

Speaking about this invitation, we couldn't forget about the triumph of Ninjas in Pyjamas at StarSeries i-League S2. Back then, the Swedish five was participating with a temporary replacement, Mikail "Maikelele" Bill, but it didn't stop them from conquering the championship title. NiP defeated G2 Esports in the final match and put their names in the history of StarSeries i-League CS:GO's tournaments for ever.
Buy tickets to the final days of StarSeries i-League S5 and come to watch first-class Counter-Strike in Palace Ukraine!
The fan base of Ninjas in Pyjamas includes people from all around the world. Kiev is not an exception, and it means that local fans are ready to give a warm welcome for Christopher "GeT_RiGhT" Alesund's squad. And if NiP will reach the Playoffs, which will be held in Palace Ukraine, they can count on a full support from the side of viewers.