CS:GO
June 03, 2018 13:00
Nifty about kassad leaving RNG: "I think people underestimate the change that is actually happening"
We had a chat with the captain and main AWPer of Renegades, Noah "Nifty" Francis, during the LAN-finals of the fifth season of StarSeries i-League CS:GO in Kiev.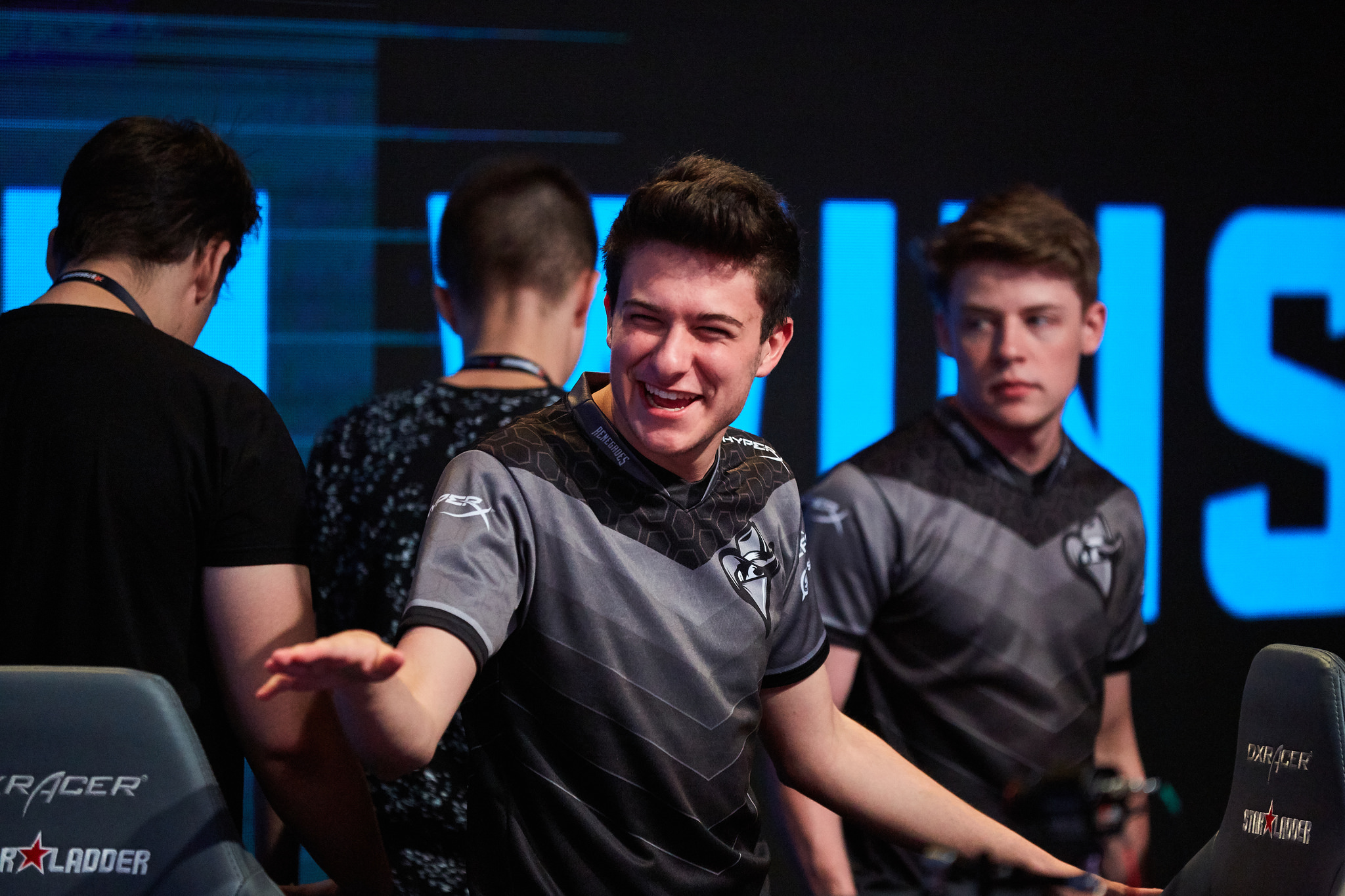 Noah discussed with us their weak start at the event, reasons behind unstable results from the team, his personal memories from IEM Sydney, and, what was the recent change in Renegades, kassad leaving the organization to explore other options.
First of all, tell me about Aleksandar "kassad" Trifunović leaving the team. How did it affect your lineup?
It was mutual when kassad decided to leave the team. We, and he as well, felt like it's time for something fresh. [When it happens], it's always good for everyone. I'm sure that from spectating us playing this event, we are [making an impression] that we are significantly worst without a coach. People are saying it, that's what I've seen and heard.
It doesn't really matter to me. It's challenging, because everytime we would use a timeout, or talk before the games, I could always expect him to be there with any type of preparation or input that we could give us during timeouts. It really helped. Now it's about us talking among ourselves, unless I have something to say or an adjustment to make.
I think that it's just going to take a little bit of time. Of course, we are on a search for a new coach. For now, we are just taking this road.
At this event, you have your manager, Chris "GoMeZ" Orfanellis, sitting behind your back during matches. What kind of influence does he have?
Something that's really good about having our manager behind us is that we are good friends with him. We all are on really good terms. He usually has something positive to say. He has that gut feeling, saying [the thing that] we have to do. It could be something so simple, but what you might need sometimes. He also helps us in preparation and vetoes, doing a really good job and being super-helpful.
Going back to IEM Sydney, what emotions do you have after participating in this event? And does this level of support actually help you in the game?
Playing on the stage in Sydney was incredible, I will never forget that. I can't wait to go there next year. [It's] super unforgettable moment for me especially. I think it affected the game very positively for me. It gave me an extra edge, it was my first time ever on a big stage, a big arena.

I was just beyond excited. Adrenaline pumping out, just playing off of second nature and feeling like I should play the game, but sometimes it requires me to do other things. As much as I would like to perform like that all the time, it's hard.
You had a weak start at this event, playing not as good as you can. You lost to HR, GODSENT, and it wasn't about individuals. All players in the team were putting up low numbers. What's the reason behind it?
I feel like it's an accumulation of many things. One being this is a new for us that we don't have kassad behind us. For them, especially, as they had kassad behind them for eighteen months, and fourteen months for me. He was always there for, like, the life of this team, coming up to the place where we are at right now. It's super different. I think people do underestimate the change that actually is happening. It's super hard to deal with. And, on top of that, like I said in another interview, it's no excuse and so ever, but we've been affected by jet-lag much more this event. It's affecting people's sleeping patterns, and the times when they eat. You kind of want to eat before a match, like an hour or two, and you just don't get hungry while you are about to play a long Bo3. Just like we did yesterday, it affects you.
It's been kind of weird for us there, but I would say, other than that, it's just a whole new challenge for everyone. It feels weird having [kassad] gone. We are just adjusting.
After the fourth season of StarSeries, where you placed 5-8th after losing to FaZe Clan in the first Playoffs' match, it's been a series of unstable results from your team. Why is this happening? Why you still haven't figured out how to become a stable contender?
It's been roughly three months and a half only with Joakim "jkaem" Myrbostad. Usually, to build a team the way you would like to build it, it takes like a year. There is plenty of time that needs to be put into it. We don't have top-5 players, according to HLTV, so it's kind of rising up, I guess. Coming up in the ranks isn't going to be snappy.
Over the next two months, actually, it's roughly like fifty three days until we go to the player break. For the next fifty three days we will have a few more tournaments and the Minor. And we actually have to put something into place, as our coach has departed from our team. We have to build a certain structure within the organization and the team. Everyone individually should fit into these parts, so that's what we are going to work on in the next two months. I think everyone will be excited to see what happens after and, also, when we come back from the player break.
A lot of people would like to see you in a top-team from NA, like Cloud9 or Liquid, but did you receive such offers during the last shuffle? Seeing the fact that you are still with Renegades, does it mean that you believe in the project?
I do believe in the Renegades project, absolutely. It's weird when it comes to those shuffles, because so many players will be tossed out, like left and right. You may have this opportunity, and you may not the very next day. Even twelve hours from [receiving an offer]. There are so many players, and I was exactly in the same spot. I'm not going to say anything in particular, but there were a lot of players involved.
There were not set offers made. It was just a chatter. Whether something actually happens in esports, it takes some time. Usually decisions are either made impulsively or it takes like a year or two.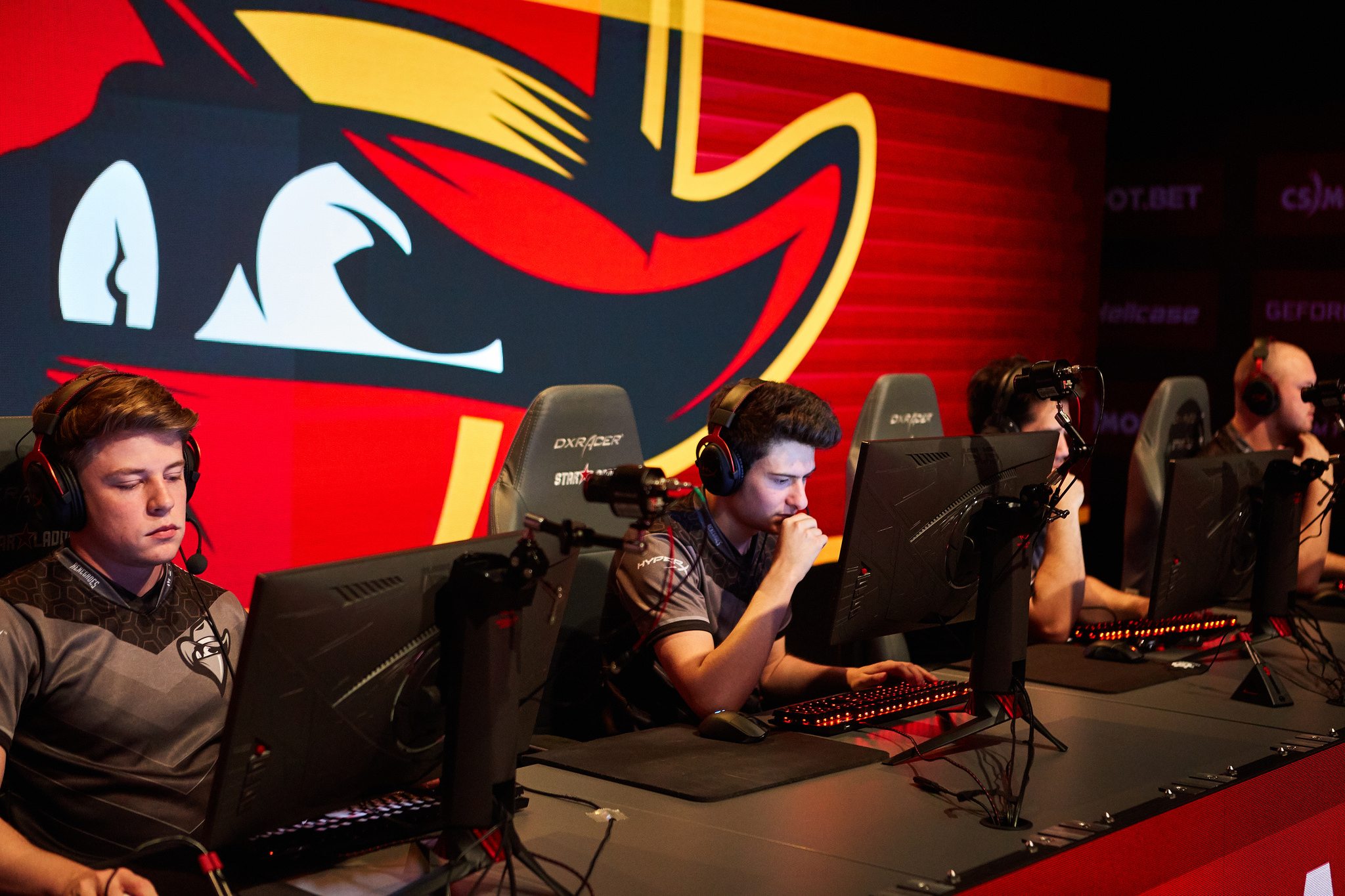 Speaking about the Asian CS, it's becoming better and better lately. TyLoo are a great example of that. Do you think, because of that, the next Asian Minor will be harder than the previous ones?
It's hard to say. I know that TyLoo have obviously been performing better, and it's cool to see, but as far as the other teams that will be in the Asian Minor, I'm not really sure of what they are going to be like. The only team I know is Tainted Minds, which is another Australian team. I'm not really sure what to expect but, of course, TyLoo have been performing better.
What are your thoughts about FACEIT deciding to run all Minors in one place?
I absolutely loved that idea, just because it saves money and, also, I hate travelling to the Far East. We've been to two Minors, in China and Korea, and I enjoyed the place but, at the same time, it's just not really for me. I don't really enjoy going to the Far East.
But shouldn't be Minors held in the regions that they represent?
I don't know, sometimes it's hard. I'm obviously not an expert on that, but I'm sure that, for organizers, it can be difficult to find an ideal venue, to set up all the parts and pieces that are needed to put even a small event like that. I kind of like the idea of everything being in London this time around, but we will see how it goes.
Is there anything you would like to see in CS:GO brought by next updates before the Major?
It's hard to see for me, individually, as I probably have an unpopular opinion, comparing to all the other players. I don't really look at a lot of the things in the game which are negative. I don't really think about it. It's not on the top of my head. Things would just change.
Adjusting the map-pool and maps is always cool. It adds a new flair to a map when you do play it again later, but there is nothing in particular for me.
Interview was given to StarLadder's @EllanarkJesus