CS:GO
October 08, 2018 11:00
nexa: "Everytime we play with new players, it's like a honeymoon period"
After The Imperial defeated HellRaisers in their first match at StarSeries i-League Season 6, winning over them on Cache 16-11, we had a conversation with the team's IGL - Nemanja "nexa" Isaković.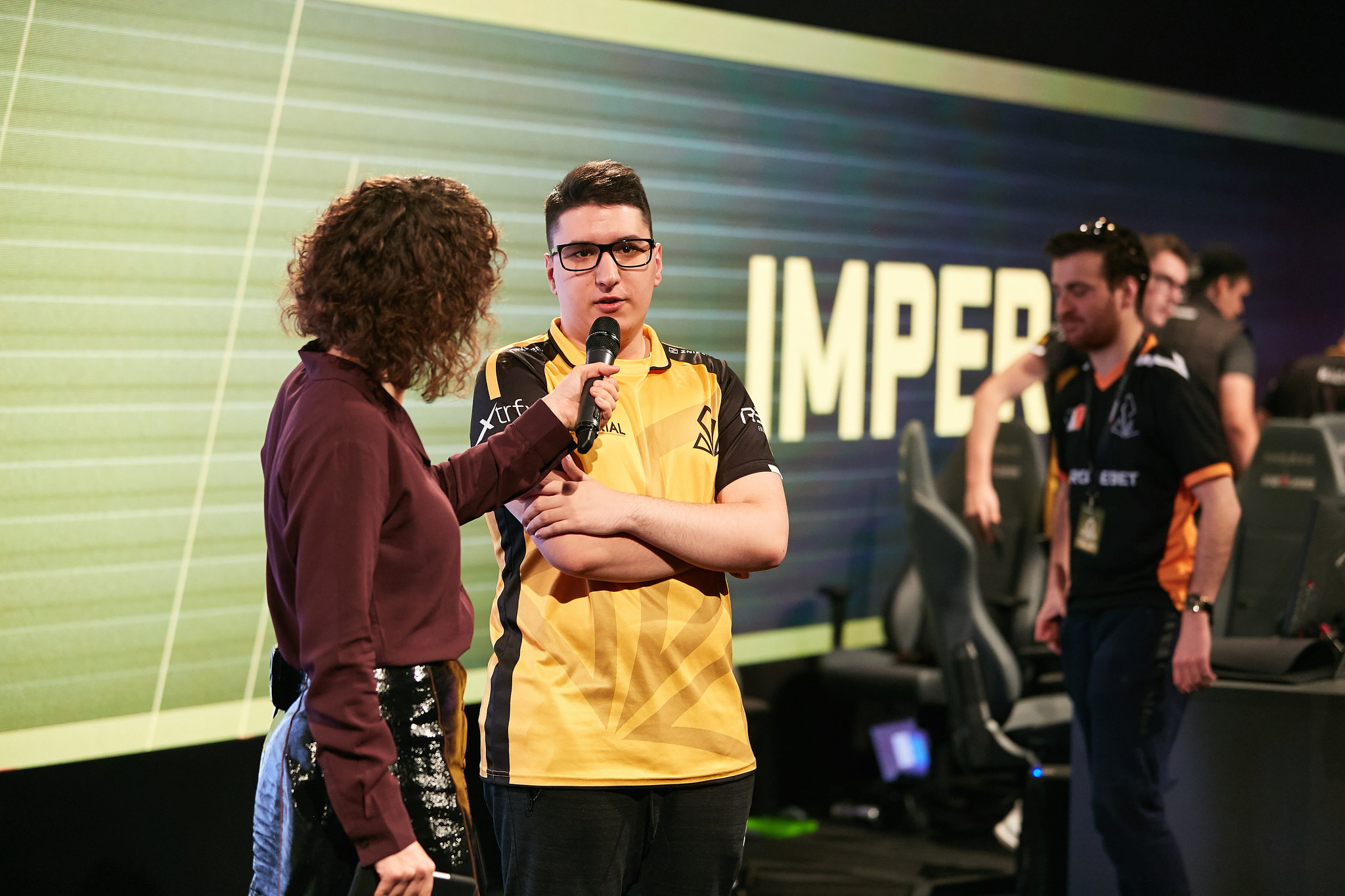 nexa's Imperial are 1-0 in the Swiss Groups at the Kiev event
The Serbian player talked about his first experience of IGLing for Renegades, what do the newcomers, hAdji and pounh bring to the team, and if they are going to use their Lithuanian core to participate in the CIS Minor.
Starting the interview, I want to talk about your transition to the IGL role. How you went through it, how confident you are about it, and so on.
It's started off when we kicked kRYSTAL and tenzki from the team, so we had to pick two new players. Initially, we were searching for an IGL but there were none available. We had two upcoming LANs in DreamHack Montreal and this one, StarSeries, so we had to just sign two players but no IGLs were available. I said that I would do the IGL role and play these LANs with pounh and hAdji until we find a proper IGL, someone to fill the shoes.
As far as confidence goes, I was an IGL before in Renegades but that didn't really go well. I would say I wasn't really that confident, but I knew that playstyle would differ a lot from [the one we had] when I was IGLing in Renegades, which is the team that was really structured, based on strats and stuff like that. In this team now, Imperial, we just play loose, we play a "puggy" style. I would say that I knew that was going to work out, somehow.
Before the event, I interviewed Neil, your manager and coach, and he told me that he was going to help you to become a great IGL for the team. How did he help you?
He would just help me anti-strat a lot and prepare for the opponents. He would usually be, like, the hype man. Standing behind us, yelling, pumping us up and giving fistbumps. Also, when he sees us spiraling down to the hell, when we are losing rounds, like five rounds in a row or whatever, he would be the guy who always stays calm, pauses and then talks us through of what we want to do, how we adapt.
I'm not that experienced, and neither the rest of the guys on the team, so sometimes we just kinda keep hitting our heads against the wall. Even when we are losing five or six rounds in a row, we don't pause. We don't think about what we can do. And that's where Neil comes in as the most important person, most experienced one. He just helps us, brings us back to life, and that how you start winning rounds again.
It's been a while since you started playing with Ali "hAdji" Haïnouss and Eimantas "pounh" Lazickas. What can you say about them? What do they bring to the team?
Both of them are like pug players, same as EspiranTo, nukkye, and myself. What they bring to the team, is just basic firepower. The ability to trade frags. The ability to clutch, do insane plays like the last round against HellRaisers just now, where pounh just got a 4K out of nowhere in 2v5.
That what makes our team, I'd say, just special because everyone of us has that ability, individual skill to just pull of an insane ace, 4K, 1v4 clutch. And I think that's why we are so dangerous. I would like the opponents to pay more attention to us because, right now, I feel like everyone is underestimating us. That's why we are going to prove here that we are not as bad as they think we are.
Let's go back to your first LAN with this roster. That was DreamHack Montreal. What do you think about your performance there, overall? Have you noticed any weak or strong spots in your team at the event?
Not just at that event, you could see it here as well, our CT-side is not really good comparing to our T-side. As I said, we are all puggy players, and that's why we rely on individual skill too much instead of [teamplay].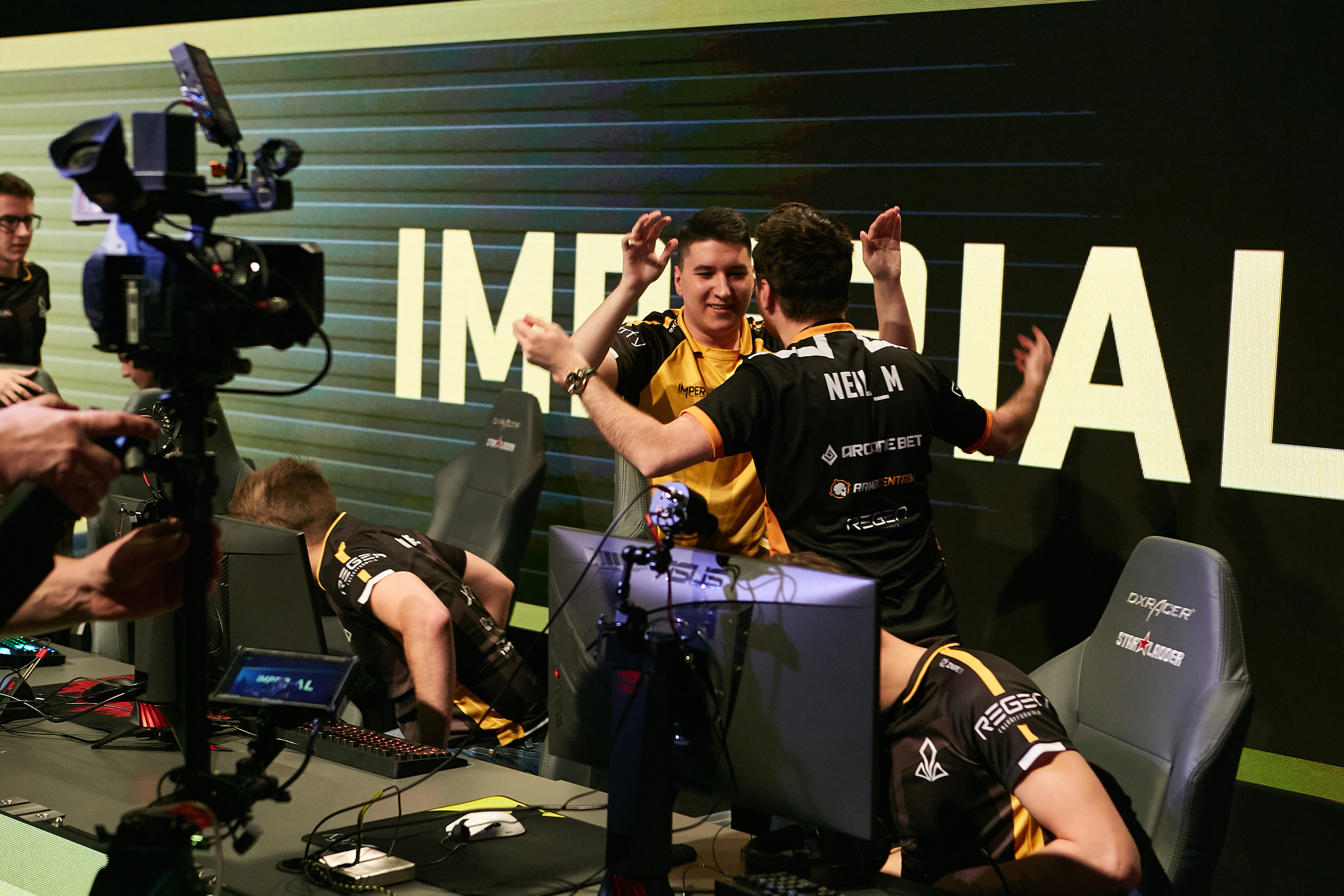 According to nexa, Imperial's CT-side has problems because the team was formed of "puggy" players
On CT-side, you need a lot of teamplay, flashing for each other, picking together, and stuff like that. But, since we are puggy players, we just rely on ourselves. We do solo peeks, solo contacts, and we are just peeking around individually and dying without the ability to trade. That's why our CT-sides are bad comparing to the T-sides where we just, like, run around and get easy entries.
But, at the DreamHack Montreal, just before we signed pounh and hAdji, everytime we play with new players, it's like a honeymoon period [for us]. We always perform really good [in such cases]. Our initial expectations were just to make the Playoffs at DreamHack Montreal, get out of groups. After we lost to AGO, it didn't seem like we were going to go far. It just seemed like we were going to lose to Heroic and get out in the last place. But, we showed up in the second day. We beat Luminosity, Heroic, we got into the Playoffs.
And I'm pretty confident that we could have beaten ENCE pretty easily. It just a lack of experience when we lost the 5v2 and, instead of just calming down and pausing, like we should have done, we just kept playing. Everyone was getting tilted, the game went to the overtime, and we lost it.
Individually, you've been playing much better in this team, starting from MAN'S NOT HOT and going to The Imperial, than you did in Renegades. What is the reason of that?
I think the reason is just when I was in Renegades I never IGLed before. I never did anything of the sort. I was always a quiet guy who would do the lurk, clutching. And when I went over to Renegades, we had the same kind of problem we have in Imperial, when we brought pounh and hAdji, as they had no IGL. Yam left just before I joined, so they had no IGL and someone had to do it. Kassad asked me if I wanted to do it, if I want to try it, and I said "yeah, why not?". It might be good, it might be bad. We don't know what happens, or what could happen. And it was really bad (laughs).
After our first event, we knew that this is not going to work. I can't be an IGL. I couldn't be an IGL at that point. I was just too inexperienced. I didn't play a lot of LANs. There was the stage fright, my hands were shaking, and I had to call [while] my English wasn't quite perfect. I never had an international team before that one. We just decided to switch IGL to Nifty but, by then, my confidence, like individually, just took a big hit. And it was really hard for me to just come back.
Now, as you have three Lithuanians, you are actually able to participate in the CIS Minor and CIS qualifiers like we have at EPICENTER. Are you going to use it as an advantage as this is the scene with weaker competition?
We initially wanted to do it for the Major Qualifier but [FACEIT] said that Lithuania can't participate in CIS, so we didn't do it. We can now for the next Major, but we couldn't do it for the FACEIT one.
We wanted to sign pounh right before the Major, but they said that Lithuania needs to play the EU Minor, so we just held off on it. But yeah, it was always in back of our heads that we have two Lithuanians, and we can bring another one to build, like, a CIS team to play all CIS qualifiers. Now we have it, and we are going to use it for sure.
In terms of form, can you say that you are now in a better place than you were in Montreal?
Yeah, I would definitely say that we have a lot more [structure]. When we came back from Montreal, we just sat down and made new strats. When we played in Montreal, it was like five individuals playing for each other. But now, we play more as a team, especially on our T-sides.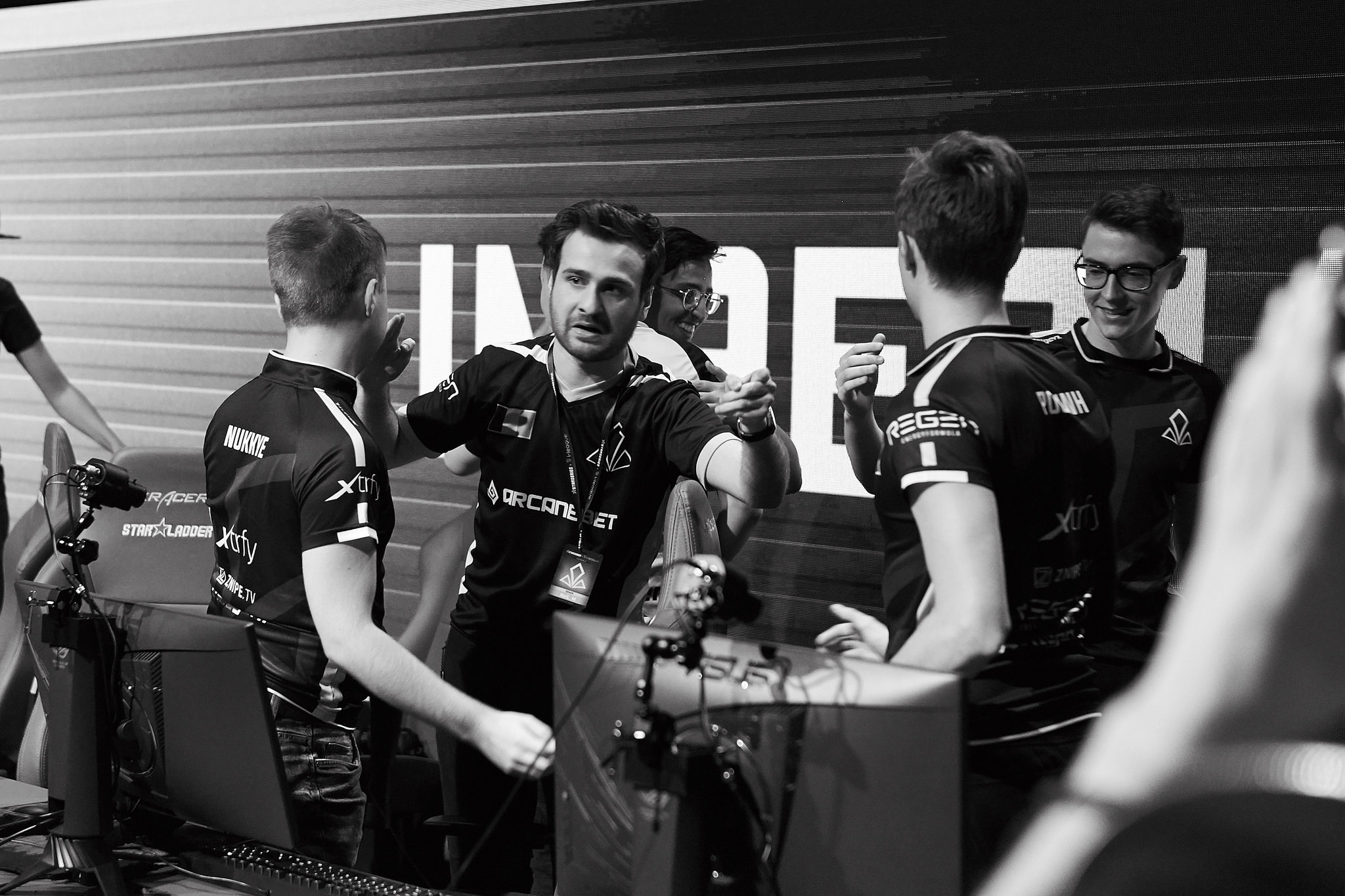 After DH Montreal, Imperial have been working on their structure
On T-sides, we flash for each other, trade together. We have set roles now. In Montreal, it was just like everyone was going whenever they want. It was like we were playing a "pug". Now, we have set roles, strats, and stuff like that. I think we are way better now than we were in Montreal.
In the previous interview, that was made before the event, Neil said to me that you were going to work on your map-pool. So, how's been the progress?
It's been really good. I think, especially for these Bo1s that we are going to play, we have a pretty strong map-pool. We have three maps that are really insane for us, and four that are more like decent. I think, in every veto, we are going to get at least one map that we are really good on, so I'm pretty confident.
Let's go through the veto for the match against HellRaisers. At first, are you responsible for doing the veto in your team? And at second, did you expect it to come down to Cache?
Yes, it's me [who does vetoes]. Cache, alongside Mirage, are the maps where we feel comfortable. Well, basically, we knew what maps are going to be. They don't play Nuke, and we just picked it up and started playing it. We knew that they had to ban it, and we were just going to ban Dust II, Inferno, and Overpass. Those were going to be our three bans. They had to ban Nuke, so the maps that would be left are Cache, Mirage, and Train. It also like insane maps for us. Either way, whatever map it was, it would be pretty comfortable for us.
As for the last question, what kind of result at this tournament would make you satisfied?
I think just getting to the Playoffs will be pretty insane for us. And if that happens, we will just see how far we can go.
The Imperial will continue their participation in StarSeries i-League Season 6 in the match against ENCE Esports at 16:00 CEST. This game will be broadcasted on starladder_cs_en.
The interview was given to StarLadder's @EllanarkJesus