CS:GO
June 03, 2018 21:00
Natus Vincere are the champions of StarSeries i-League S5
The CIS' strongest team has become the champion of the fifth season of StarSeries i-League CS:GO after winning over NRG Esports in the grand-final match on the scene of Palace Ukraine.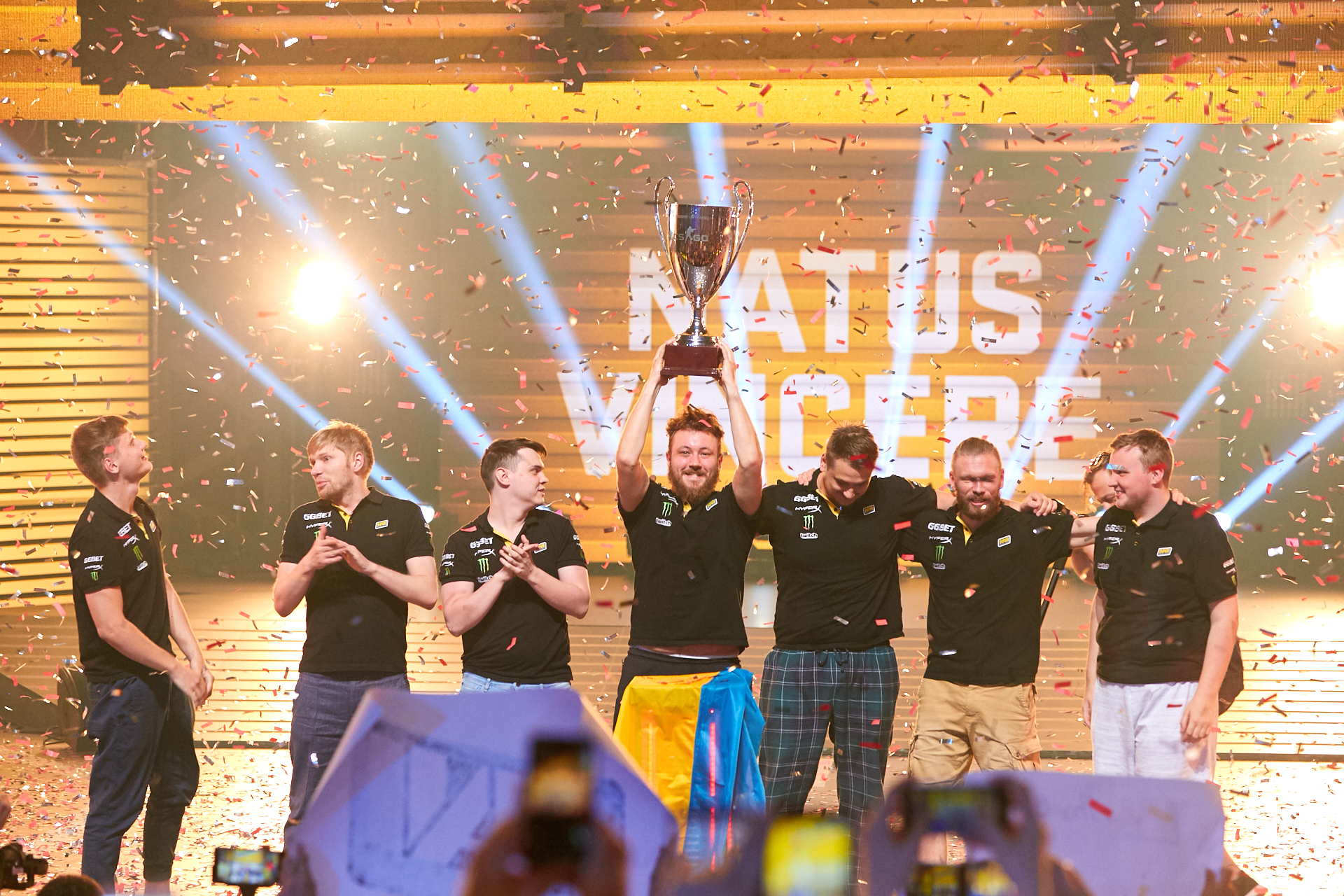 The first map was Overpass, which was chosen by NRG Esports. Na'Vi focused on the B-plant and won seven round in a row before the Americans stopped their aggression for the first time, 7-1. After winning a force-buy in the 11th round at an 8-2 mark, NRG started reducing the gap. In a flash the American squad restored its economy and made it to 8-7.
The CT-half for Natus Vincere began with a brilliant quadkill by s1mple in the pistol, and, after that, the CIS five cemented its advantage by a series of successful rounds, 12-7. Na'Vi's CT-side was that solid so NRG took only one more round before the end of the first map, 16-8.
The match was resumed on Mirage, which was Natus Vincere's map-pick. Electronic won the T-pistol for his team, denying the defuse in the last possible second, while NRG stole away the first gun-round in a 3v5 situation, 3-1. Right after the moment NRG Esports took the lead, 3-4, Na'Vi brought it back, retaining it during the whole half, 9-6. After stopping the opponent's push to the A-site, Na'Vi picked up the second pistol and increased their margin to 12-6. NRG Esports couldn't turn around the pace of the game in following rounds, so it led to their eventual defeat, 16-7.
By doing so, Natus Vincere conquered the championship cup of StarSeries i-League S5 and earned the cash prize of $125,000. NRG Esports finished as the runners-up, taking home $50,000 after their incredible performance at the tournament in Kiev.