CS:GO
June 03, 2018 18:27
Na'Vi reach the final of StarSeries i-League S5
Na'Vi garnered victory against mousesports over a coveted slot in the StarSeries i-League S5 finals. They will be competing against NRG for the championship trophy.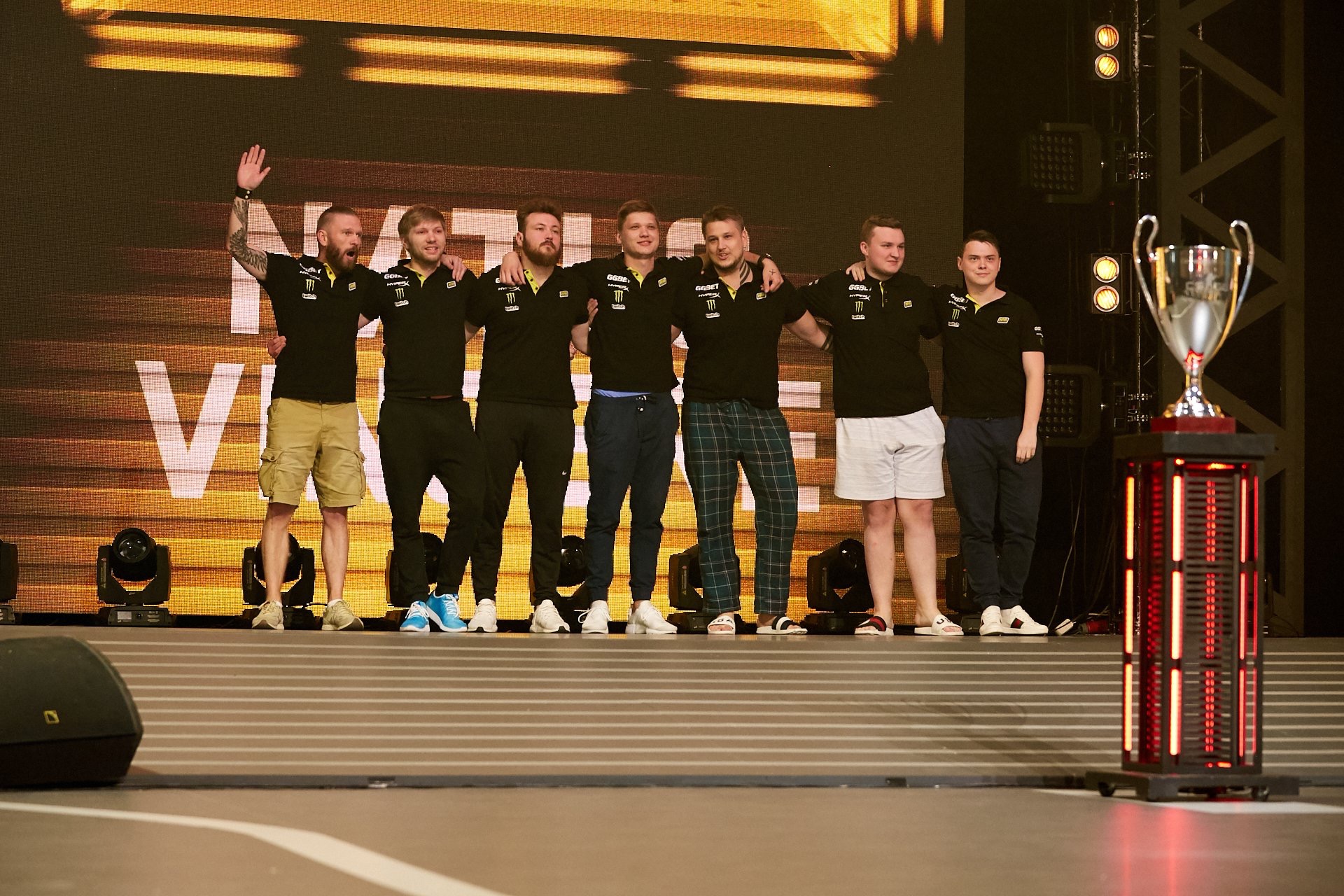 The Natus Vincere's choice fell on Inferno. mousesports have won the pistol round, but Na'Vi picked up the following one. chrisJ and company won the force-buy in response and, not letting the enemy take a lead, finished the first half with a double advantage 10:5. For the CT-side the Ukrainian team failed to the show their A-game, being defeated on the first map 7:16.
The next map in the clash was Mirage. The Ukrainian team kicked off with a highlight reel, but mousesports managed to cut down their advantage to a minimal one. Before the changeover the score stopped at the mark of 9:6 in favor of the European squad. mouz won the second pistols, but Na'Vi did a force-buy that boosted their confidence. mousesports failed to stop enemy's attack, so the second map was picked up by the Ukrainian team 16:12.
The final clash took place on Nuke. Despite the failing pistols, Natus Vincere won a streak of seven rounds. Then mousesports managed to strengthen the defense and to cut down the gap to the end of the first half 7:8. Na'Vi only lost one round in the second half thus securing a victory at 16:8.
Be the first to know on StarSeries i-League news and announcements on our site. Also, dont forget to subscribe and follow us on Twitter and YouTube to be updated with all matches from the championship.