CS:GO
April 07, 2019 13:45
Na'Vi defeat Fnatic to win StarSeries i-League CS:GO Season 7
The CIS team has become the champion of StarSeries i-League CS:GO's seventh season and earned $250,000 of the prize money. In the final match of Best of 5, Na'Vi took down the Swedes from Fnatic with a 3-0 score.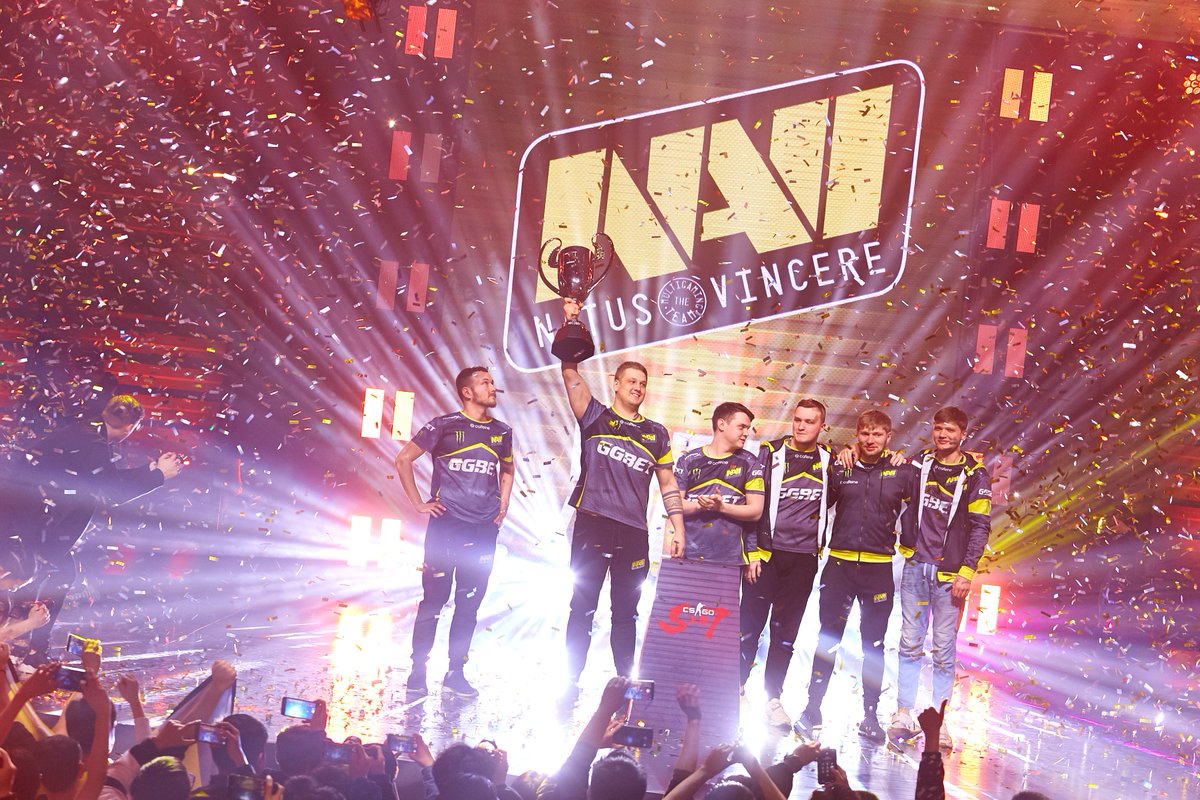 Natus Vincere won the final match against Fnatic
without losing a map
The first map was Mirage, which was chosen by Fnatic. The Swedish five barely outperformed its rival in the first half, stealing away eight rounds as the CTs, 8-7. After Na'Vi had changed their side, they took the lead and got the victory at 16-13. Denis "electronic" Sharipov was the most valuable player on Mirage, boasting a 1.23 HLTV KDR and 24-16 K-D.
Dust II, Natus Vincere's map-pick, was the next map to be played. Once again, the CIS squad lost the first half with a one-point deficit, 7-8, but after that, they showed good performance as the Ts. Due to that, Na'Vi closed out the map at a 16-11 mark, losing only three rounds to their opponent. Electronic was the highest rated player on Dust II as he finished the game with 1.46 HLTV KDR.
Inferno was the last map of this series. For the second time in this match, Na'Vi started as the CTs, and for the third time, they went to a break at 7-8 in FNC's favour. However, Natus Vincere lost only two rounds on the T side and put an end to this fight at 16-10. Egor "flamie" Vasilyev scored 31 kills on the third map, leaving the server with an impressive 1.70 rating.
The final results of StarSeries i-League CS:GO Season 7:
• 1st place — Natus Vincere ($250,000)
• 2nd place — Fnatic ($80,000)
• 3-4th place — Renegades, NRG Esports ($30,000)
• 5-8th place — NiP, North, ENCE Esports, Team Vitality ($15,000)
• 9-11th place — Team Spirit, BIG, FaZe Clan ($8,500)
• 12-14th place — TYLOO, ViCi Gaming, MiBR ($5,500)
• 15-16th place — paiN Gaming, Panda Gaming ($4,000)

As the event came to an end, HLTV.org traditionally awarded the most valuable player. It was none other than Oleksandr "s1mple" Kostyliev! He has got his third MVP medal at StarSeries i-League CS:GO and ninth in his career.
The HLTV x Betway MVP medal for #StarSeriesS7 goes to @s1mpleO!

That's his first MVP award of 2019, and 9th of his career so far pic.twitter.com/V7kaUSTYRN

— HLTV.org (@HLTVorg) April 7, 2019