PUBG
February 12, 2018 17:00
MiTH, Athletico and OGN Entus Ace are invited to StarSeries
The first tournament in PLAYERUNKNOWN'S BATTLEGROUNDS by StarLadder and ImbaTV will be attended by 16 teams from all over the world. The first three invites have been already granted to the players from Southeastern Asia and Oceania.
A young, but already famous team from Asia OGN Entus Ace has become the first participant of StarSeries i-League PUBG. These guys from South Korea have won the main prize of PUBG Survival Series 2018 and will continue the fight for the trophies in Kiev.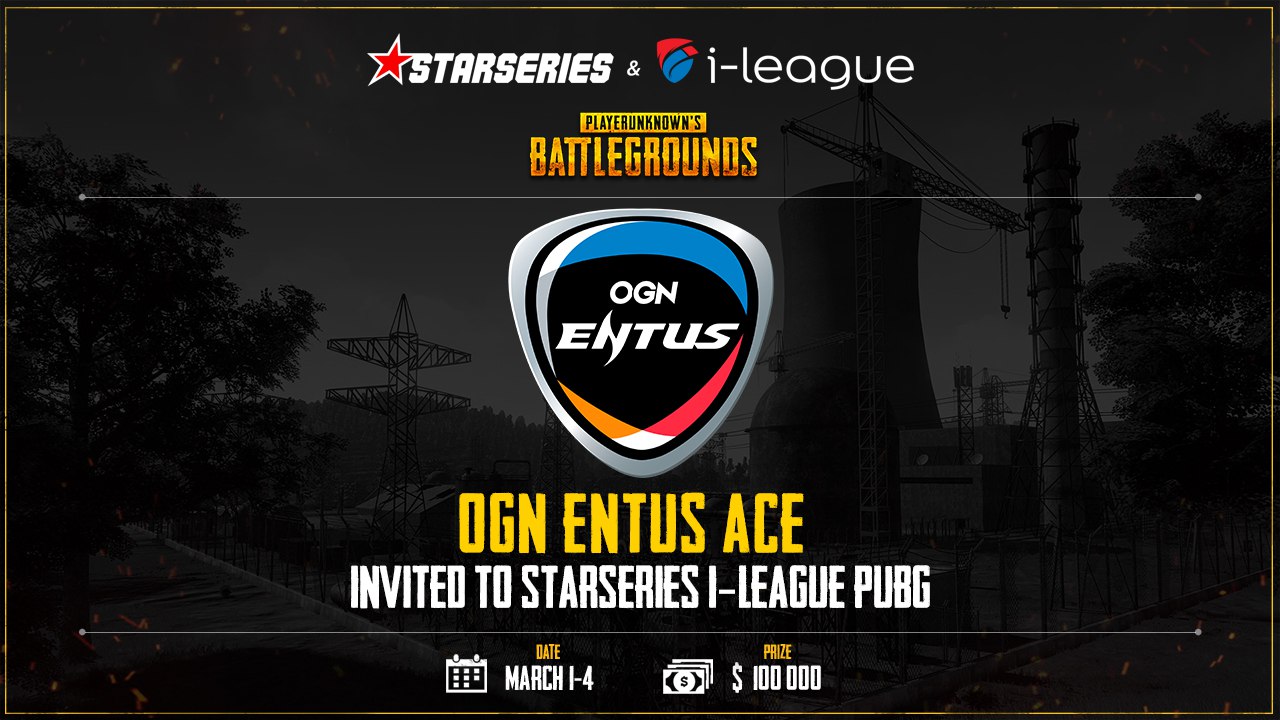 Team lineup:
CHO Somepeopie YOUNGMIN
SEONG Seongjang JANGHWAN
LEE CRISTIS JUNSU
LEE Temeria GILDO
Another legendary organization from Asia will represent their region at the finals in Kiev. MiTH signed the lineup from Thailand in October of last year and have already achieved high rankings in their homeland. But now we will see if they can prove themselves on the big stage as they fight at the finals of StarSeries i-League PUBG.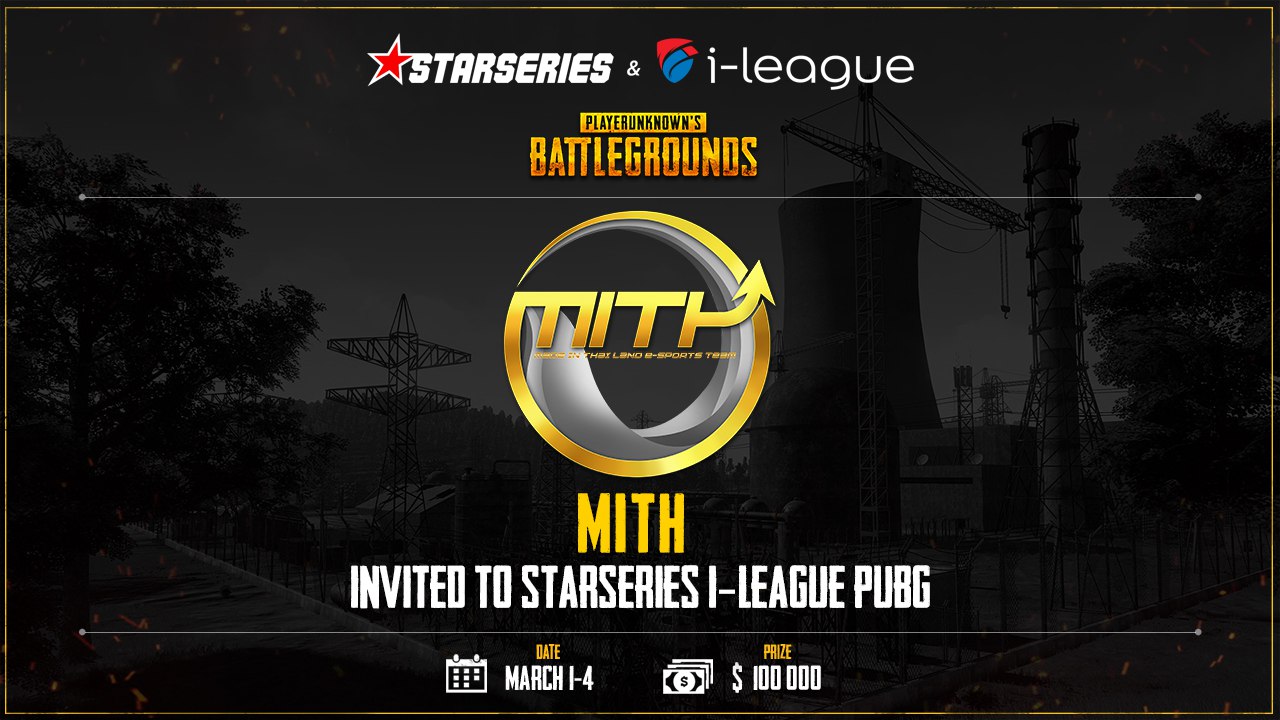 Team lineup:
Dechatorn Min0Ru Leksathan
Sakun SviTT Sitthicharoensukchai
Wasu Ezqelusia Surapakornniti
Tierthanat Neotica Prateepasaen
The representatives of Australia, the organization Athletico have gathered their PUBG-squad just a few months ago, at the close of November 2017. We'll see how the players will strut their stuff as they battle at the first large LAN-finals.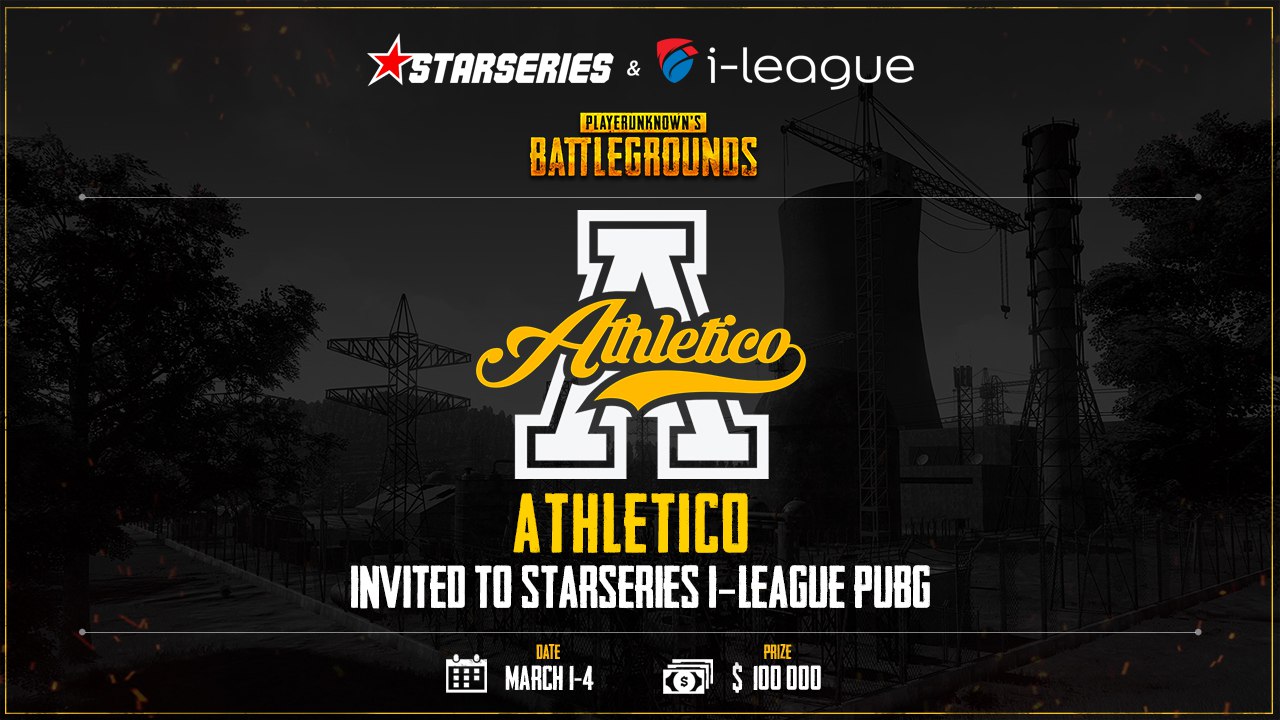 Team lineup:
Bassel p0ngo Ghobar
Cyril uNkryh Sébastien Carmien
Jesse Neferhor David Watson
Lachlan Heffaa James Heffer
Every day new team announcement will be published in our socials Facebook and Twitter, subscribe and follow the tide of StarSeries i-League PUBG.