Dota 2
October 15, 2017 13:57
Mineski reached the Grand-Final of SL i-League Invitational S3
Mineski dealt with compLexity Gaming in a tough semi-final Bo3-series and advanced to the Grand-Final of SL i-League Invitational S3.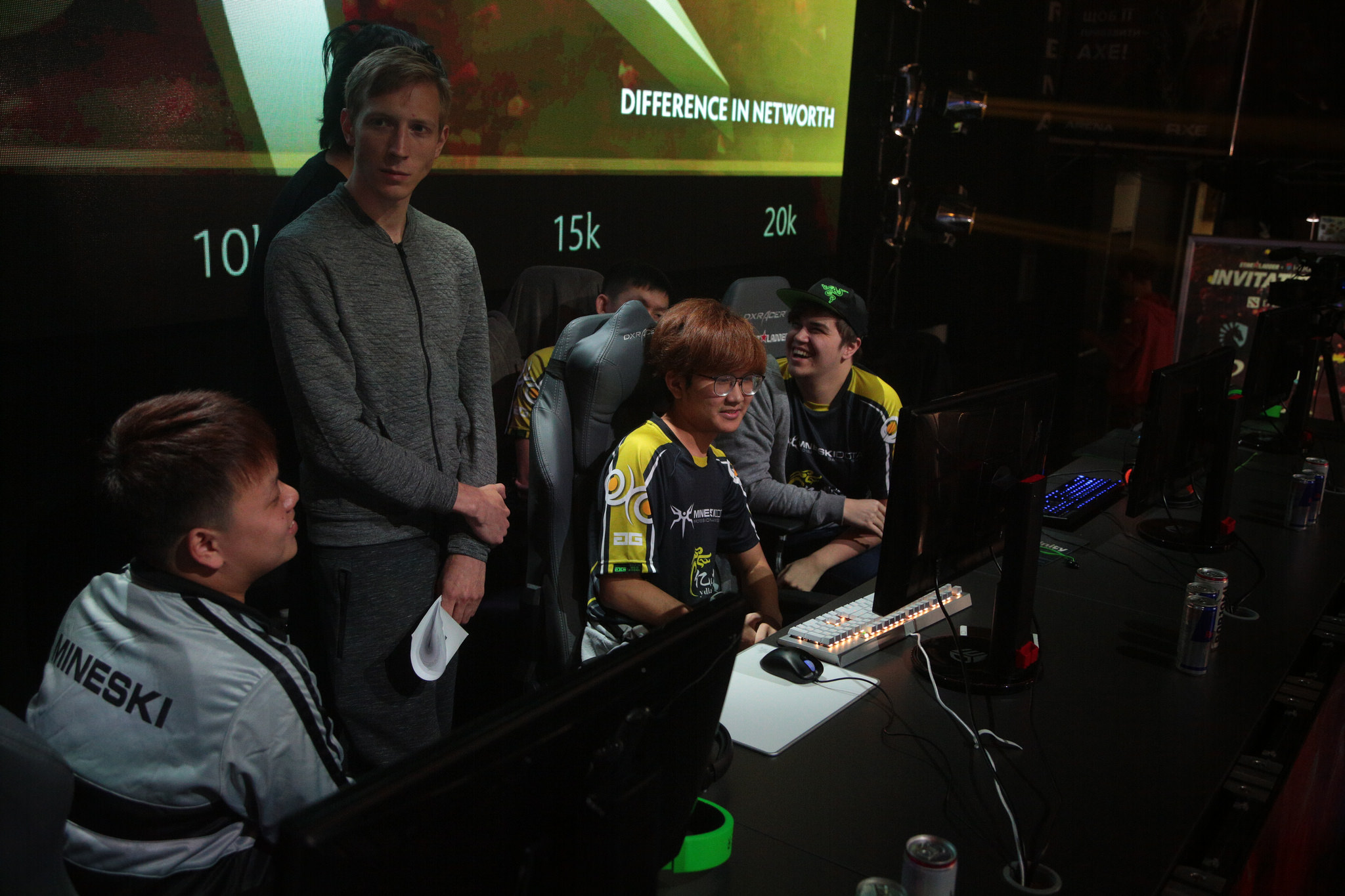 The laning-stage of the first map was pretty active. Instead of sitting and farming, the teams were seeking for a chance to fight. As a result, for the first 10 minutes were made 11 kills. Mineski have quickly improved Viper, Timbersaw and Pugna, outscoring the enemy's core-heroes and, due to that, were ahead of coL in terms of damage in the mid-game.
Losing the last external tower on the 20th minute, coL held an excellent teamfight with the help of a well-thought combo of skills of Kunkka, Puck and Jakiro, playing back almost a half of log in networth. CompLexity went on, defending, but they failed to held the same successful clash against Mineski, thus losing two sides and heroes without a chance to buy back and eventually surrendering.
For the second map coL were strengthened by Pugna, who had been previously picked by Mineski, and started their pressure on the opponent, who happened to be not always able to deal with it. Closer to the mid-game the forces of teams were tied, but compLexity had an advantage in terms of destroyed towers.
Worse comes to worse for Mineski: the representative of SEA-region were pointed out by the failing initiations, thanks to which coL were contr-attacking and picking up all teamfights. CompLexity never stopped pushing and soon, quite expecedly, entered the base of Mineski, who, without a sufficient control, failed to stop the final opponent's attack.
As on the previous map, coL retook an early initiative. After a successful lane-stage, the core-heroes of compLexity were located on the top-positions of networth. However already at the start of mid-game Mineski started turning the meeting's tide. The SEA-squad decided to avoid a close confrontation and focused on ganks, killing 1-2 rival's heroes at every turn. Over some time Mineski retook the lead, while their main heroes, Sven and Tinker, have quickly bounced back after a weak start and became the most precious on the map.
Profiting by the control over the map, Mineski pressed the opponent on their base and started actively pushing. Because of a failing contr-attack on the 36th minute, coL lost all buildings on the mid-lane. While pushing the base Mineski killed all, knocking out all buy-backs from enemy's heroes and finished the meeting in their favor.
Mineski are the first grand-finalist of SL i-League Invitational S3. They will learn their opponent after the end of the second semi-final match — Team Liquid against Team Secret. CompLexity Gaming leave the tournament, taking home $30.000. Aside from it, the players earned 30 points by the system Dota Pro Circuit, whic will define the owners of invites for the following The International.