Dota 2
October 14, 2017 13:37
Mineski knocked SG e-sports out of tournament
In the decider-match of group «А» Mineski won over SG e-sports and secured a slot in the Playoffs at SL i-League Invitational S3.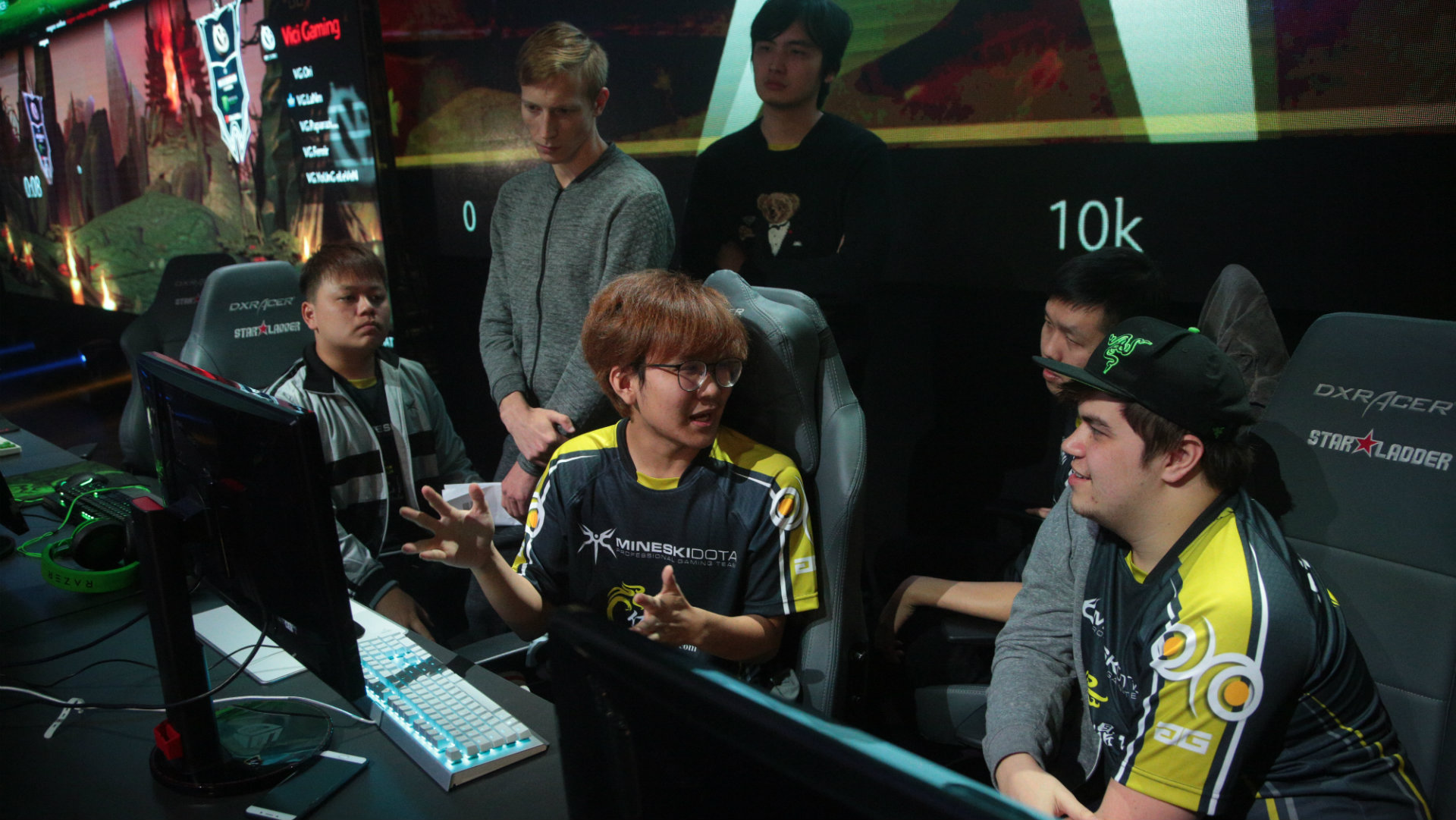 The first ten minutes of the game were held in a moderate pace: the both teams were actively farming and trying to avoid clashes. In the stage of mid-game Mushi and company started catching enemy's heroes in different corners of the map and focused on destruction of the towers. Already on the 26th minute the Brazilians lost the bottom side and, in a few minutes lost the fight on mid without a room for buy-back and wrote «GG».
Up from the very beginning of the first map the players of Mineski started actively pushing lanes and smashing the enemy's towers. On the 18th minute Mushi and company killed the Roshan, but failed to realize the advantage of Aegis. SG e-sports failed to win clashes and on the 24th minute the Brazilians lost the central Т3-tower. However, Mineski were playing pretty carefully, not hurrying up to enter the enemy's highground. On the 35th minute Mushi and company made the final entry on the opponent's base, left them without buy-backs and made the Brazilians give up at 2:0.
Eventualy, Mineski will join the list of the Playoffs' participants at SL i-League Invitational S3, while SG e-sports leave the championship, taking home $15,000.