CS:GO
February 23, 2018 12:24
Magisk: Gla1ve's mid-round calls are really important
We've talked with the newest addition of Astralis, Emil «Magisk» Reif, during the LAN-finals of StarSeries i-League S4.
Magisk told us about his journey in North America, how he's been doing in Astralis so far and what he expects from the new lineups of North and OpTic.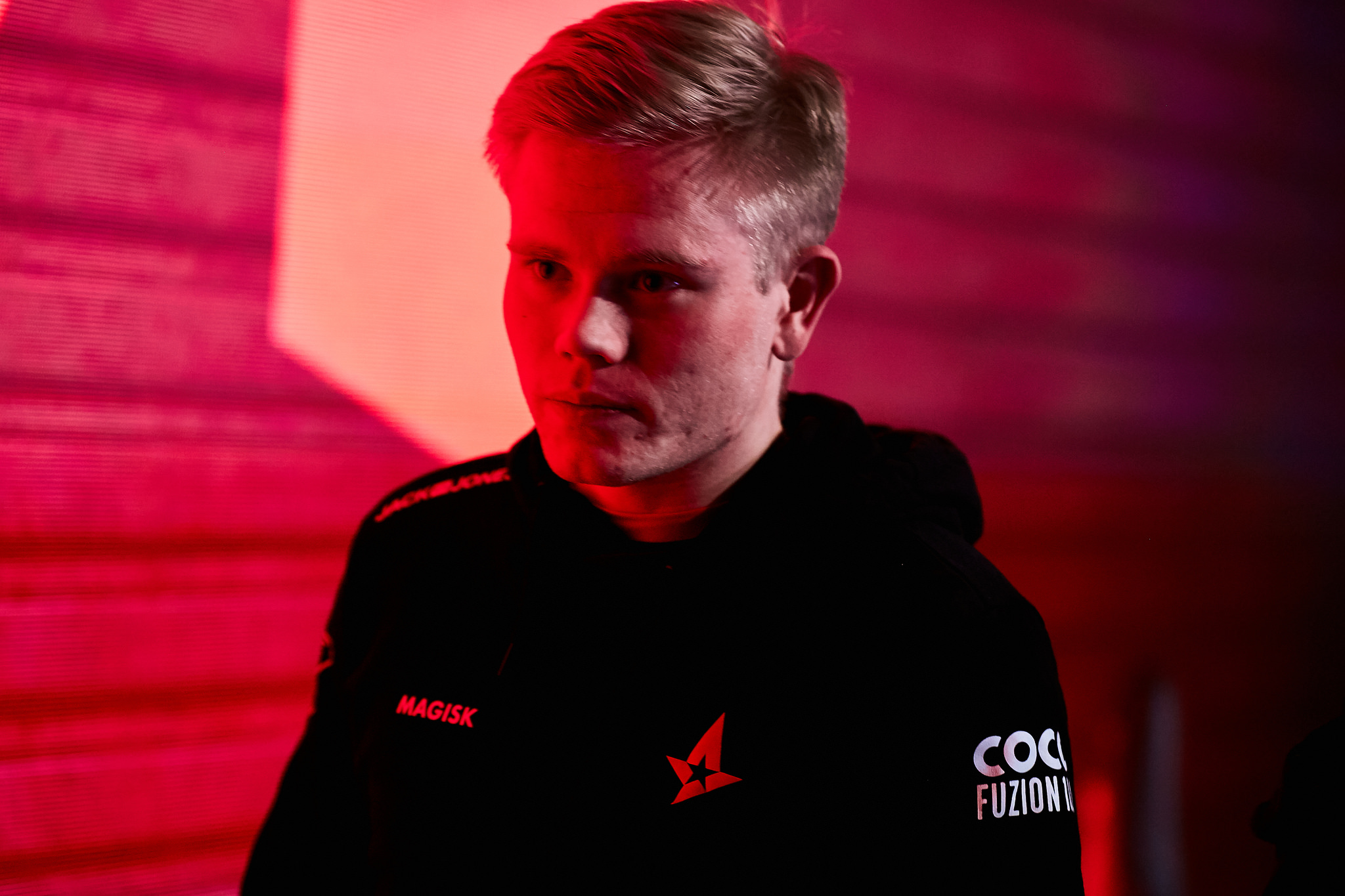 - Before the negotiations with Astralis, it was determined that you will leave OpTic and you actually wanted to stay with them?
I had the offer before. I decided to leave them. I just accepted the offer from Astralis and, after that, [OpTic] announced that I was going to leave the team.
- Were the many offers to choose from?
No. The only reason I decided to leave OpTic was because of the offer from Astralis. Otherwise, I would have probably stayed there, playing with the OpTic's lineup.
- What was the main problem with the previous OpTic's roster?
I think we had a lot of different ideas of how we wanted to play. Also, we kind of played bad, when it came to the pressure situations, and just, in general, we made a lot of mistakes, which made us losing many games that we shouldn't.
I think we didn't have enough time to practice because we were travelling so much to NA. When we were there, we had to play official games every day. Like three or four matches. And [during the day] we could practice only 1-2 maps. That was it. So, before the EU Minor, we didn't have enough time to sit down, do a proper bootcamp and prepare for the teams there.
- What have you learned from your journey in NA?
I've learned a lot, I think. We talked English in our communication, which is something I've never tried before. So that was really new for me and something I had to adapt to. The communication was so much different and we had to focus on improving it a lot.
Also, I think the fact that you got to learn a lot of new persons is very good. That's a great learning. And you just get to know each other better, that's also very nice.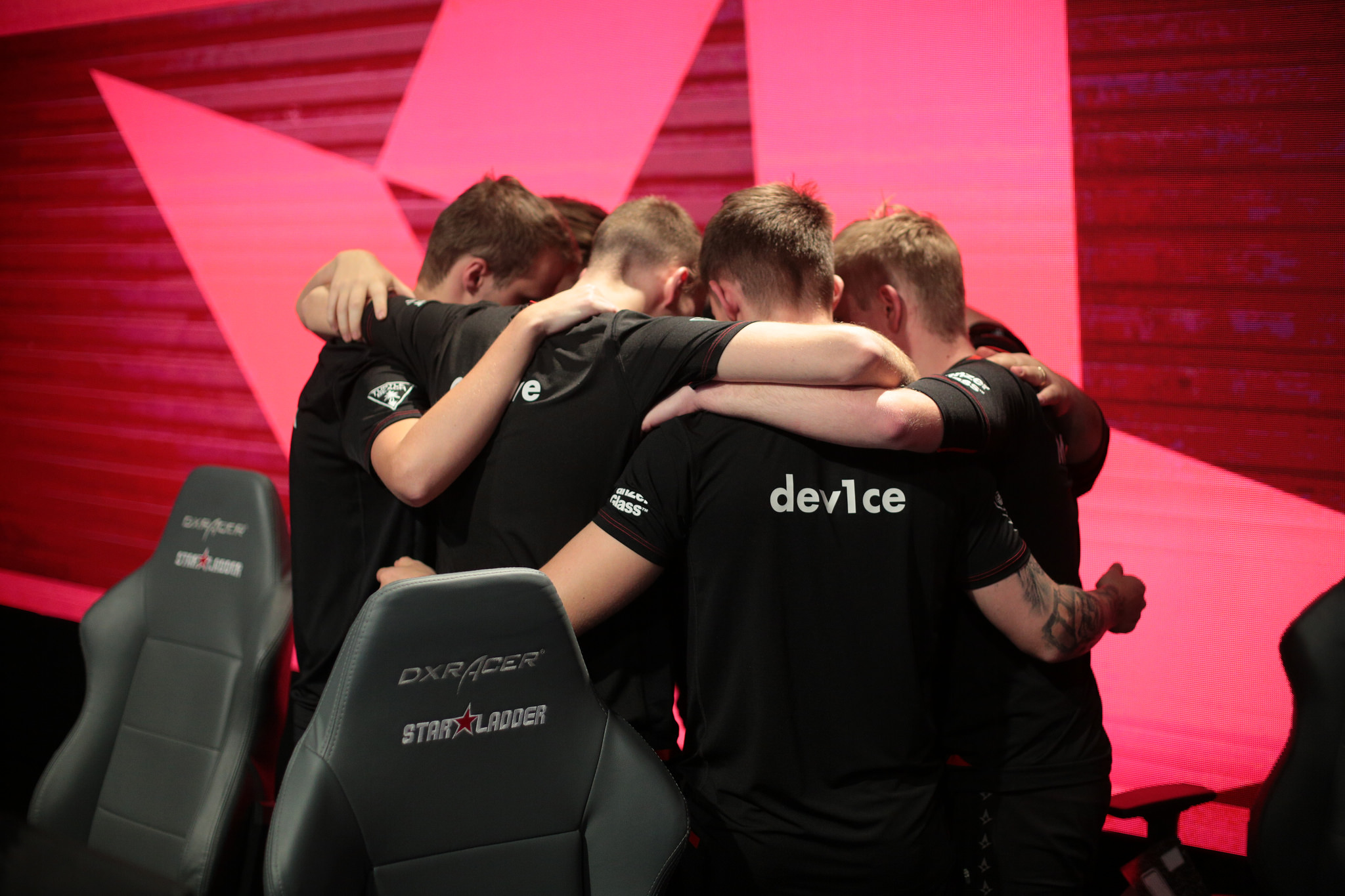 - North made some changes recently. How do you think, will these changes make them better?
I don't know, it's tough to say. Kjaerbye is a great player, but it's hard to say it right now. We don't really know how they are going to perform. They had one tournament [cs_summit 2], where they didn't perform good, but it could be because they changed two players. [It's almost] completely new lineup. I think with time they may be good, but some of their players need to step up a lot individually if they want to be a top-5 team in the world.
- What's your opinion about the new OpTic with cajunb, k0nfig and gade?
I think it's a good lineup. It's a bit random in my opinion, but they can do very good. I know they are moving to the US, so they are going to start bootcamping and play a lot. Cajunb is a stable and very good player, he is always going to perform and do his job. K0nfig is just insane. I mean, he is a top-10 player in the world and performs really good. And when he performs well and hits his shots, he can be even a top-5 player.
So they've got a strong lineup. [Speaking about] Gade, who is an up-and-coming player, his aim is really good. I think they will try to develop him into a much better team-player, so he can play on the top-level. Right now he is inexperienced, but with cajunb, k0nfig and two other guys in the team, they might shape him into a pretty strong player.
- Does it affect you returning to native communication and living in Europe on consistent basis again?
I think it's a lot better [for me] to communicate in Danish, because in general it's going to be a lot better. When I was in OpTic, I felt like we were losing some rounds because of bad communication.
Overall, [I was tired] of travelling. I was staying home like for one week, not having the time to see friends and family as I had to practice and go to NA. So all the time we were just travelling, playing and participating in tournaments, and that was really tough. I think it's a great learning for me. Something that helped me to develop as a player aswell. I learned in OpTic that I have to focus on being a team player and communicate better.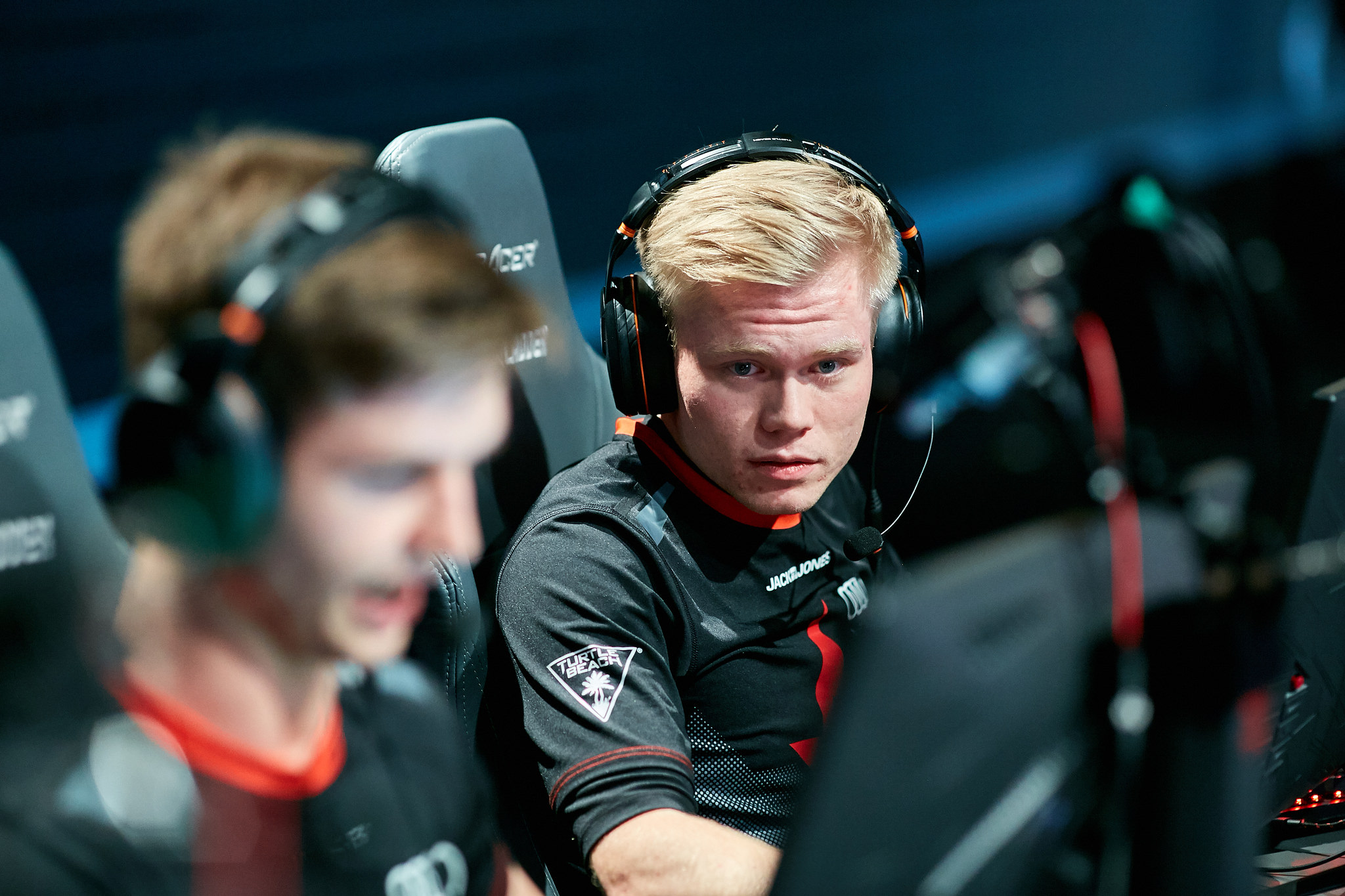 - Can you describe the role which you've got in Astralis?
We changed the roles, so dupreeh took over all of Kjaerbye's responsibilities. I'm going to play the role that dupreeh had in the team. Basically, we just swapped back, because dupreeh really wanted to play Kjaerbye's role, and I wanted to get the role that dupreeh was already playing. It was an obvious choice that we had to change.
In general, my role is being more laid-back in the background, just doing my job and helping teammates. Being on the T-side, I'm almost always like the last guy to win the rounds by clutching it. I can make a lot of impact in the late phase of rounds, while my team is doing really good in early [stages] of it. That means I have a really easy job later on. On the CT-side, I can do a lot of stuff as well. On Overpass, I have really good positions on CT, where I can do some info-picks, play by myself and try to get the right timings against opponents.
Of course, I have to get used to the guys I'm playing with. I've never tried playing with any of them. I have to know how they react to the certain situations and how they want to play in general.
- What do you feel playing under the leadership of gla1ve?
He's doing really good. I'm actually kind of surprised how good his mid-round calling is. I've never tried playing with him, so I didn't have any expectations. From playing and practising with him in the matches we've played so far, he is really really good. And honestly, I'm surprised how important his mid-round calls were in general.
- What is the role of zonic in the team?
His role in the team is making sure that everyone is comfortable and preparing for the matches. Overall, he comes with inputs when something is not working. On certain maps, he's like "ok boys, calm down. we have to start communicating better, forget about anything else and play our own game". So I think his role is very important right now. He does a lot of stuff to help us calm down and focus on the game instead of mistakes we do in previous rounds.
- Is device not against his return to the role of the main sniper in the team?
I think if you ask them now, they would agree that it was a bad choice to make him a rifler instead of playing with AWP. I think that they did it because they had been playing a lot with stand-ins before that. So it was just like a temporary fix for the Major and it turned out very bad. I mean, it could turn out good but it didn't.
Now everyone is happy, dupreeh got the roles he wants to play with the rifles. He's feeling good and playing great as well. Device is just device, doing his job all the time and performing pretty well.
- Among the participants of StarSeries S4, which teams have impressed you for the most so far?
I think Na'Vi impressed me a lot actually. We've practised a lot against them and they didn't look too solid, but at this tournament, they are pretty good. They almost won against FaZe, which is top-1 or top-2 in the world right now. They are playing really good, and s1mple is just doing his business and taking care of the enemies.
I think that Heroic has been good as well. The match against us was kind of one-sided, but before that, they had some really close games and almost took a map against Cloud9. So they are solid by playing their debut tournament. Also, I'm most impressed with us actually. I wasn't expecting us to perform and play at the level we are right now. Even though we are still a new team. I'm the only new player, but they have to get used to me. So I'm really happy about the improvements with them.