Dota 2
January 23, 2018 10:47
Mag~: It would be better if the finals have been held in Europe
On the European LAN-finals of WESG we had a small talk with the player of team UAshki - Andrey "Mag~" Chipenko. He told us why choice fell on Bignum, shared his opinion about the venue and organization of the final part of WESG Europe, and explained the reason of his departure from Team Effect.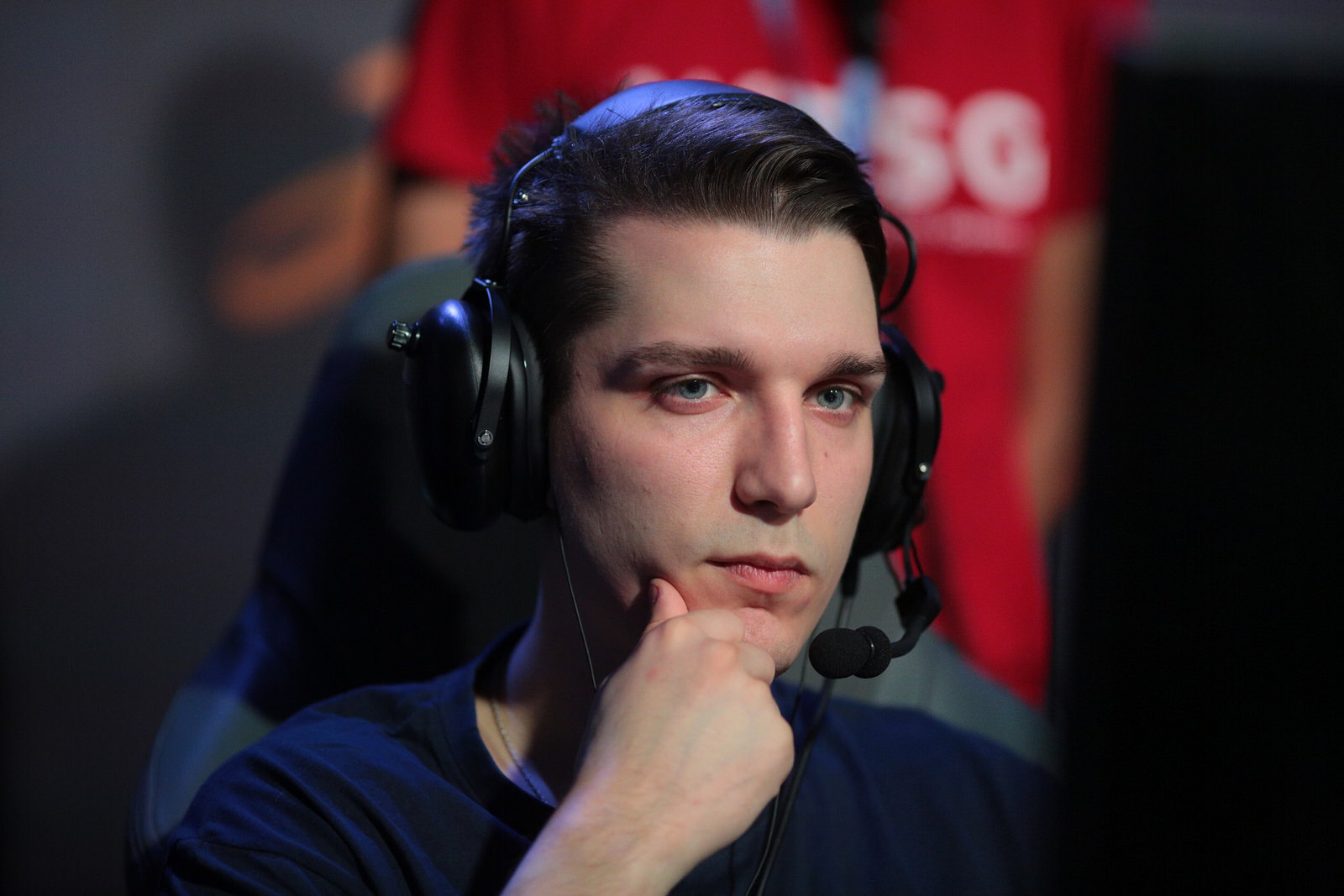 - You have secured a slot in WESG Global Grand Finals, held in China. What do you feel on that matter?
- I am satisfied. In general, it would be better if the finals have been held in Europe. Particularly in Barcelona I liked pretty much, as the final stage for all the European teams and it was cool to come here. The finals in China, as I understand, will be after the New Year, but still it's pleasant to know that we have passed there, but the hardest games are still ahead, as in China will be more strong teams from all over the world. -
- You have had much time before the games to walk along Barcelona. What places you have managed to visit and what were the impressions?
- We have arrived on 21st of November, it was evening, while our first games were on 24th. We were walking through the city for the whole day on 22nd. We have been in Park Güell, very beautiful park and it is also located on a hill and there is quite a sight on a city. Aside from this, we were in Sagrada Família, then we were walking along the city, through the central street, La Rambla, spanish square, were at the Columbus Monument, in the port. We went to the excursion to aquarium on the 23rd and this very day we played a little before the group stage. In principle, we tried to use our spare time to the maximum, to walk through the city.
- Since one of your players has failed to receive a visa, you decided to call Bignum, why did you choose him?
- Firstly, we hadn't had a lot of time. Secondly, there aren't almost anyone in CIS on the position of four. Bignum plays pretty good, we called him and he immediately agreed and, plus to all, he has a biometric passport. The reason is that not everyone has biometric and people, most likely, haven't been anywhere and didn't update their passport. Respectively, when going to Spain, if you have no biometric passport, you have to issue a visa and it takes much time.
- What can you say about the venue and organization of the final part of WESG Europe?
- Everything is on the highest level. I like the hotel, the food as well. I'd say that it reminds me an atmosphere of the old LAN's like this from the first Dota, when there were ASUS and so on. A lot of players, whom you wouldn't have met on any other tournaments except this one. As, for example, they don't play in any professional teams. A lot of guys from pubs, who you have been acquainted with for a long.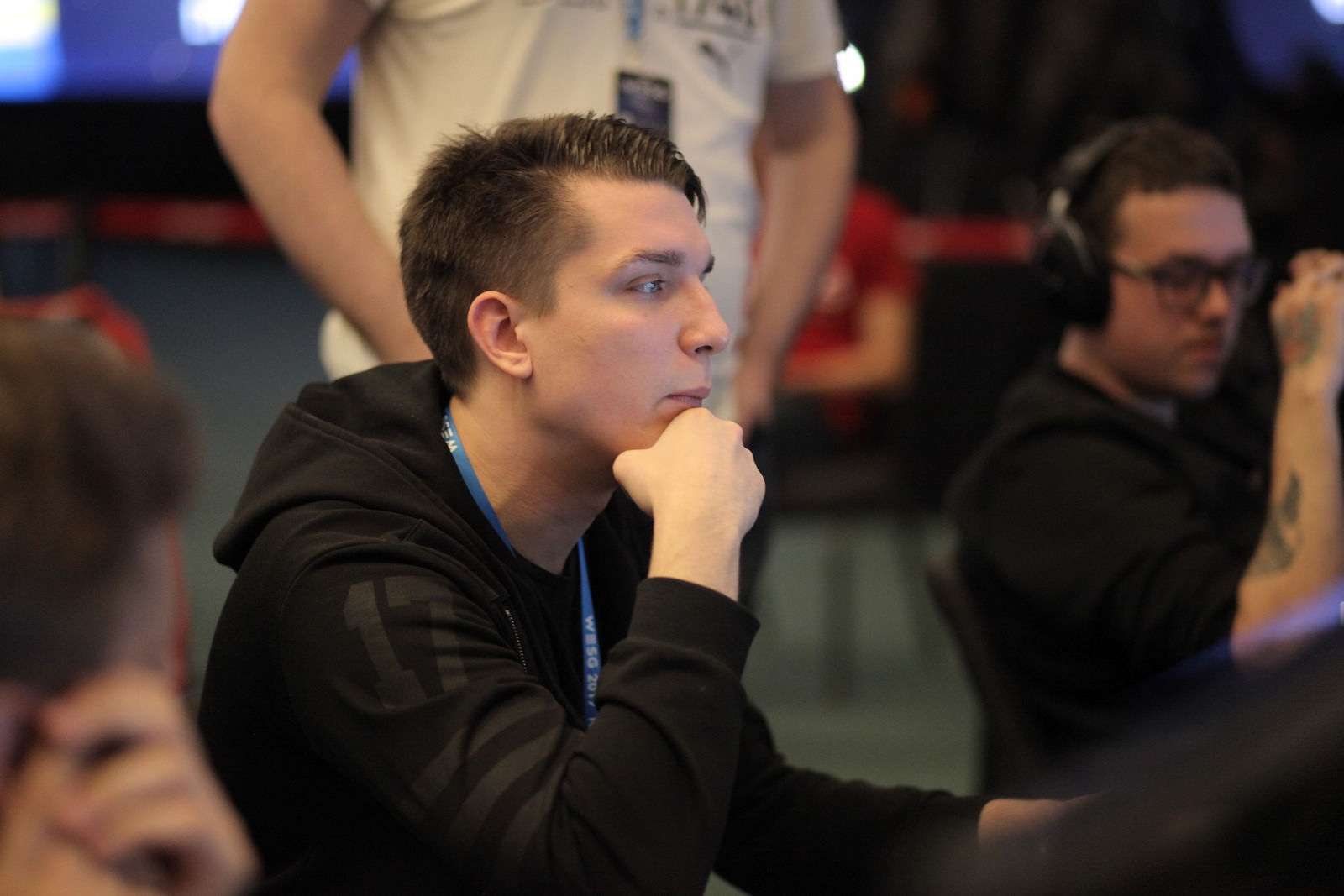 - Can you name the reason of your departure from Team Effect and do you have any plans for the future? Do you have any team, you are going to continue your career with?
- About Team Effect I can say that the guys are pretty good, promising players, we just had different views on the training process, on gaming process, and, taking into account the fact that we haven't passed anywhere, our pathways were parted. I'd like to have a team of the other level, a team with which I would see more chances for reaching the Major. After leaving Effect, I was playing pubs, trying to gain the gaming shape and now I can't say anything, but there are variants, and, probably, after WESG will be some announcements.
- Is there any necessity to add at WESG a possibility to earn DPC points? If you implemented this, how would the points be distributed?
- Clearly, the idea isn't bad. This would attract bigger number of professional players, if they would be more serious about this tournament. Even when comparing to CS, here are very serious squads in Dota 2. There is a lack of several players, even, fairly, from Europe, like Liquid, for example, do not play at all, a few players from Team Secret. The distribution of points may be, for instance, as at Minor, where they are going only to top-4. It would certainly warm an interest0.
- What is your opinion about a new system of matchmaking in Dota 2?
- I have already noticed that it is quite imbalanced. Many players, having 5-6k, roughly speaking, have reached the highest ranks. And vice versa. The players, who had 8-9k, got low ranks. In general, it is connected with 10 calibrating games. It seems like all your gaming history is not taking into account, only those 10 games. Respectively, anyone can give someone his account, in order to boost it: someone can pass the calibration and reach the highest top rank. So in this respect it isn't clear yet.