Dota 2
November 09, 2017 15:30
Loda: WESG is a good start for my season
One of the most remarkable players and TI3 winner, Jonathan "Loda" Berg is back to Dota 2 with a new season of WESG. Before Europe Finals in Barcelona, Loda took some time to talk with us about his team, training process for the tournament and new patch in the game.
— It's a very long time since you were in China last time and played in WESG, how is everything going in your life?
It's good. I took a break from Dota back in May. Since then I've been working a lot. When I took a break from the Dota 2 scene that I've had to step up and focus on other things. Besides that I try to focus on myself and my family.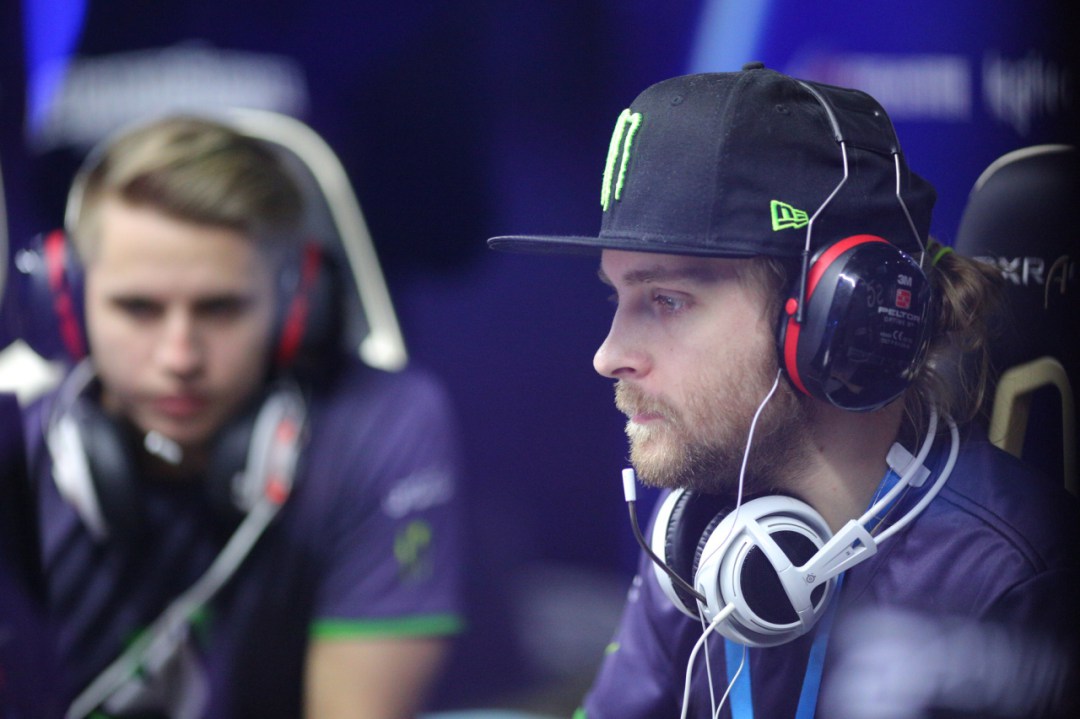 — You made a pause in your Dota 2 career and you're back on the professional stage with WESG. Why this tournament?
We had a fun time last year at WESG and also I think it's a good start for my season, or whatever you call it. And also it's a national teams tournament and that makes it easier to build a team, you have a lot of players to choose from.
Also, Akke, my old friend, mentioned that we played in different teams last year and that now we should play together, that should be fun.
I think it will be a good way for me to feel the game, to have fun and to see Barcelona. To see how far we can go. We have a mixed roster, but if we focus and use two carry players effectively in the team, I think we will do fine.
— But why not Minor or Major qualifiers?
The thing is, this is not the real team Alliance that I will be going to WESG with. Akke, for example, currently has no time to play full time as far as I know.
When I took a break I was not really sure if I was going back to Dota. A lot of people want me to come back and it makes me really motivated to play.
Most likely the new Alliance lineup will be announced before the year is over. Of course, starting in the middle of the season make it quite hard. But to me it is more important to start right. To play officially for Alliance is exactly what I want to do and it is really important for me to have that beginning in a good way.
I feel, for me, it was important to see how the other teams would turn themselves into something new with all shuffles. Some of them are successful, some are less successful. You know, being on the outside of all of this, instead of being in the middle of it and be stressed, is quite nice.
— So, we will see new Alliance soon?
Yes, it will be this year for sure.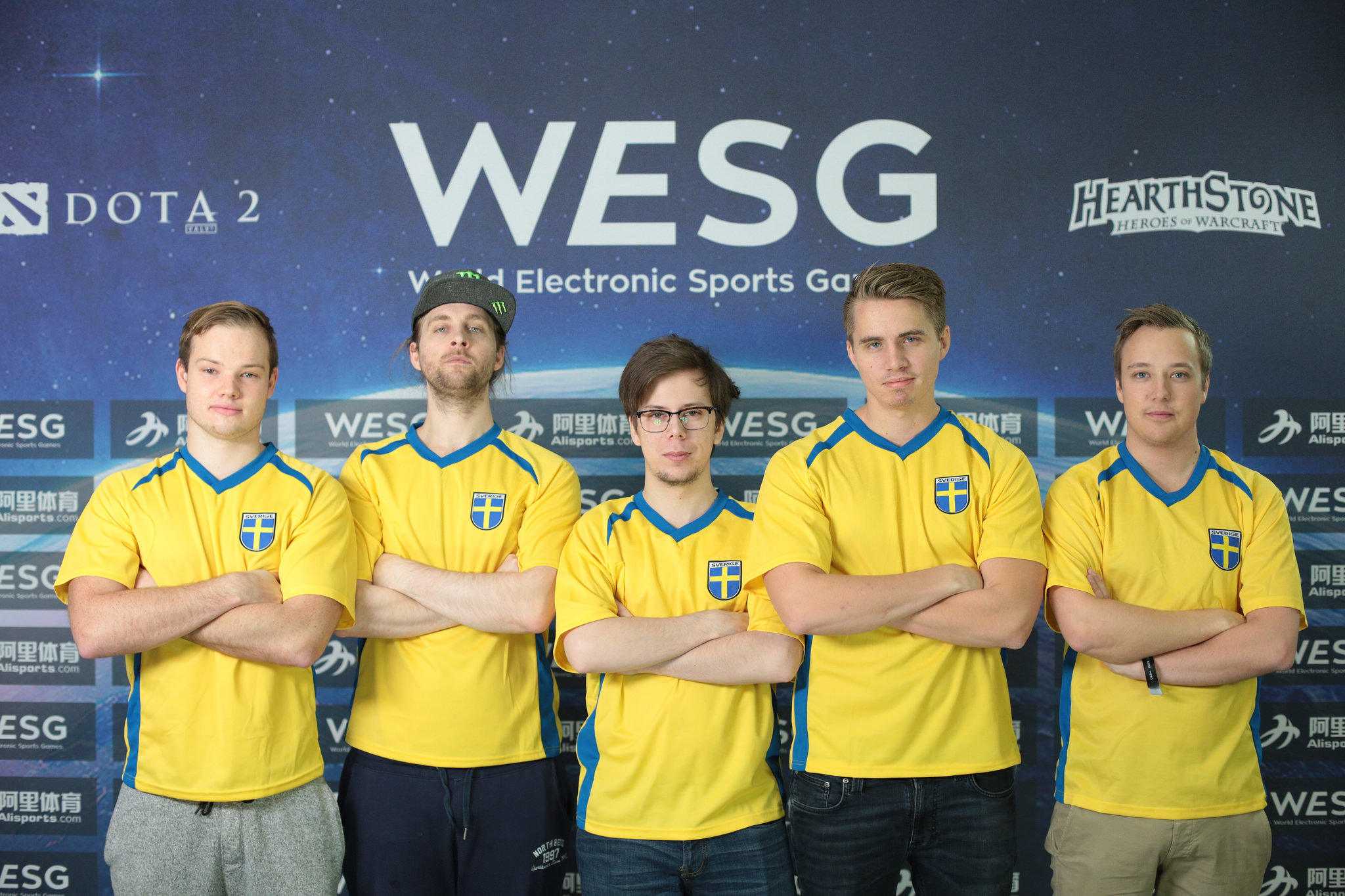 — After your break do you feel the strength to play like before or better?
If I am as good as before? Right after the break, of course not. If you take 1-2 week break you'll be good, but if you take a break for more than a month it will require a lot of work to recover.
I've been practicing and I keep practicing a lot. First few weeks was quite rough, but recently I felt more and more stable and confident. But I'm not at that TOP-tier level yet. And that is another reason why I didn't want to announce lineup before, I was not ready.
— You and Akke, how do you prepare for WESG 2017 EU qualifier?
We are training as much as we can. Not all team members can practice all the time but we are trying to make a few scrims every week and we theorycraft a lot. And now we have a new patch that makes things more interesting. But we might not have as much practice as we want to.
— Let's move aside from Dota. During your break, you and Akke and join the lineup of players of Arena of Valor, mobile game. Can you tell that story?
Thing is, one of my friends was working with this game and he told me that it was going to ' be at Gamescom. He asked me to download the game and play a few games with real players. Then he asked us to join the showmatch at Gamescom so we went to the convention. The game really surprised me, actually. It's casual and fun, we play a little bit. And we won that showmatch, by the way.
I enjoy playing the game. It's not like practicing or scrimming, it's like a hobby for sure. I like that it takes 5 seconds to search a new game, the game lasts for 15 minutes, super fast. Also, my girlfriend plays this game so it's one of those games we can play together.

— Have you noticed difference between 2016 and 2017 seasons in WESG format?
I did not really notice any big differences in Dota 2. Qualifier in Barcelona is a good choice for venue.
— Even with all situation with Catalonia?
We'll see, it's gonna be interesting. I don't think the situation will get crazy. I think it will be fine.
— What do you think about women division in general and in Dota 2?
It is a good question because back in the day I was really against that, computer games are unlike sport for both women and men to be in same division. But in reality, this is a male-dominated industry. So now I think it is very good to have a special division for women. It's a great chance for them to compete. I think women should have the options to play in general division or separate.
I think it is good to have like a lot different ways for people to play. For comparison, junior division in League of Legends. They have school division and if you want to bring esports to the next level, it's not only in having the best teams, it's also about younger players. Different leagues for different players, genders, ages should be good I think.
— Which country do you think is the strongest one playing Dota 2 nowadays and why?
I saw a couple of teams that should be doing good. It's Team Ukraine for sure, Russia is always a bit scary. I think that we have to fight hard for a place in China.
— Can you name TOP-3 teams in Barcelona?
As I said Team Ukraine, Team Russia and also Swedish team No Biggie that we lost to in the final. With Era, Handsken and jonassomfan, they are going to be strong for sure. The team from Netherlands with SexyBamboe and Seleri can be dangerous. And there are always teams like Team Romania for who I don't think a lot of people gonna fear before the tournament. And they can surprise all. And it is a new patch, so everything can happen really.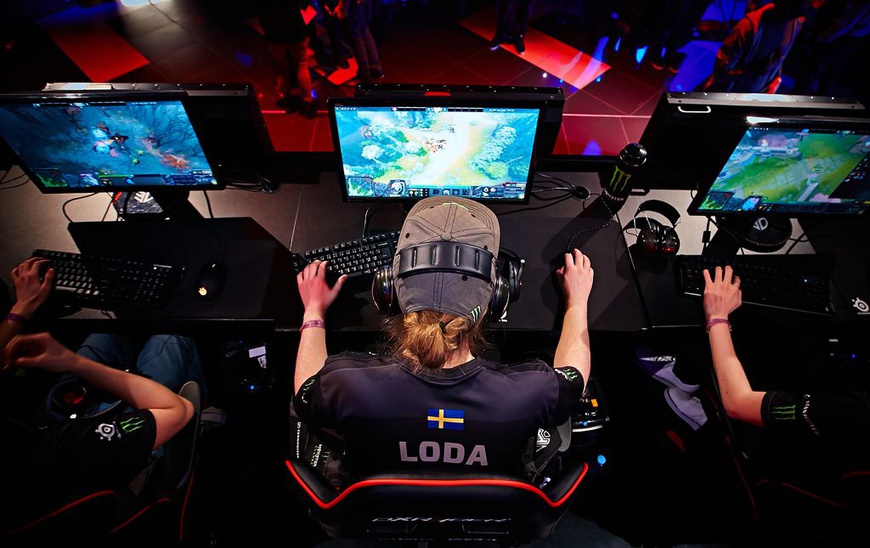 — Will be interesting to see that. Now let's talk about Dota 2 scene. Team Liquid smashed every opponent and won TI7, then they took 1st Minor at StarLadder, what do you think of them now?
They are a very good team, calm and mature and they really approached to win TI. there is not much more to say. They might have a hard time during the next year, but it's gonna be interesting to see. I mean they are the team that everyone wants to beat as the TI winner and we will see how they will live with that. Again, they have such great players so I expect them to do quite well, but I don't think they will win a lot more tournaments over next year.
— Chinese Dota 2 teams are going through a very hard time. For example, we all saw NewBee at TI final and now they and actually other teams from China are not performing quite well. Can you explain why?
I think almost always Chinese teams will be a bit weak at the beginning of a season. It will be interesting to see what happens with the new patch, but overall they will be strong and they will aim to win.
— You mention the new patch a few times. Did you try it?
Yes, I tried it. I even played a few scrims today and it's interesting. It is hard to say right now what is the best approach to game. There is a lot of new items and a lot to learn. But Beastmaster for sure became a very strong hero. Interesting to see Wraith King with new skeletons. There is a lot of highgrounds that seems completely broken. And I think changes with shrines will make a big impact.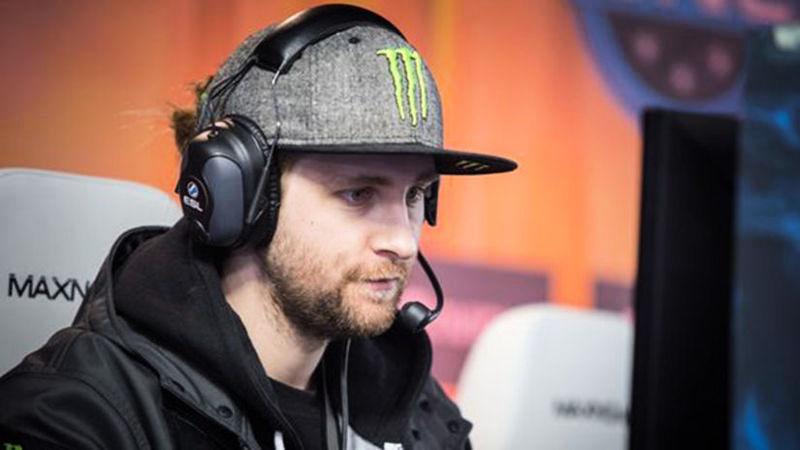 — And what about the balance between Radiant/Dire?
I think, right now Radiant is a bit stronger.
— Can you say something about the new characters?
I did not try them much and haven't seen them in practice but I think they are a bit broken but it's pretty much the same with all new heroes.
— So do you expect some fix for them?
A little bit.