CS:GO
February 07, 2018 16:00
LMBT: We're still searching for the balance
We have interviewed mousesports' coach, Sergey "lmbt" Bezhanov, who told us about current shape of his team, shared his expectations going to the LAN-finals of StarSeries i-League CS:GO Season 4 and answered, which replacement after EL Major he liked for the most.
Lmbt is the only one representative of CIS-region in mouz's roster
— How's the squad doing after ELEAGUE Major? How have you been practicing lately?
We had no time for actual training. So far, we failed to qualify for IEM Katowice, and after that one of our players was hospitalized with a temperature of 41°. I hope that we will have at least a few days to play before the event [StarSeries S4]. However, our current plan is to gain the form during the tournament.
— Cloud9 shocked everyone by their victory at the Major, defeating every favorite on the way to the trophy. What did help C9 to get such a result?
I wasn't surprised by Cloud9's victory. We'd been sharing practice-room with C9 and FaZe Clan for two weeks. And the amount of hours that C9's players spent on personal trainings was impressive. They've always been a tough and scary team for any opponent. They eventually found the way to fight their "kryptonite", which is FaZe Clan. Let's just say that that day has finally come.
— You lost to Gambit Esports in the match for a spot at IEM Katowice 2018, and looked really shaky during the whole qualifier. What is the thing that prevented you from showing your best game?
Unfortunately, we were too tired after the Major and had to get some rest before the start of the new season. There are also too many things to put in order for everyone, so personal trainings are our only practice. Thus, we weren't looking good as a team to say the least.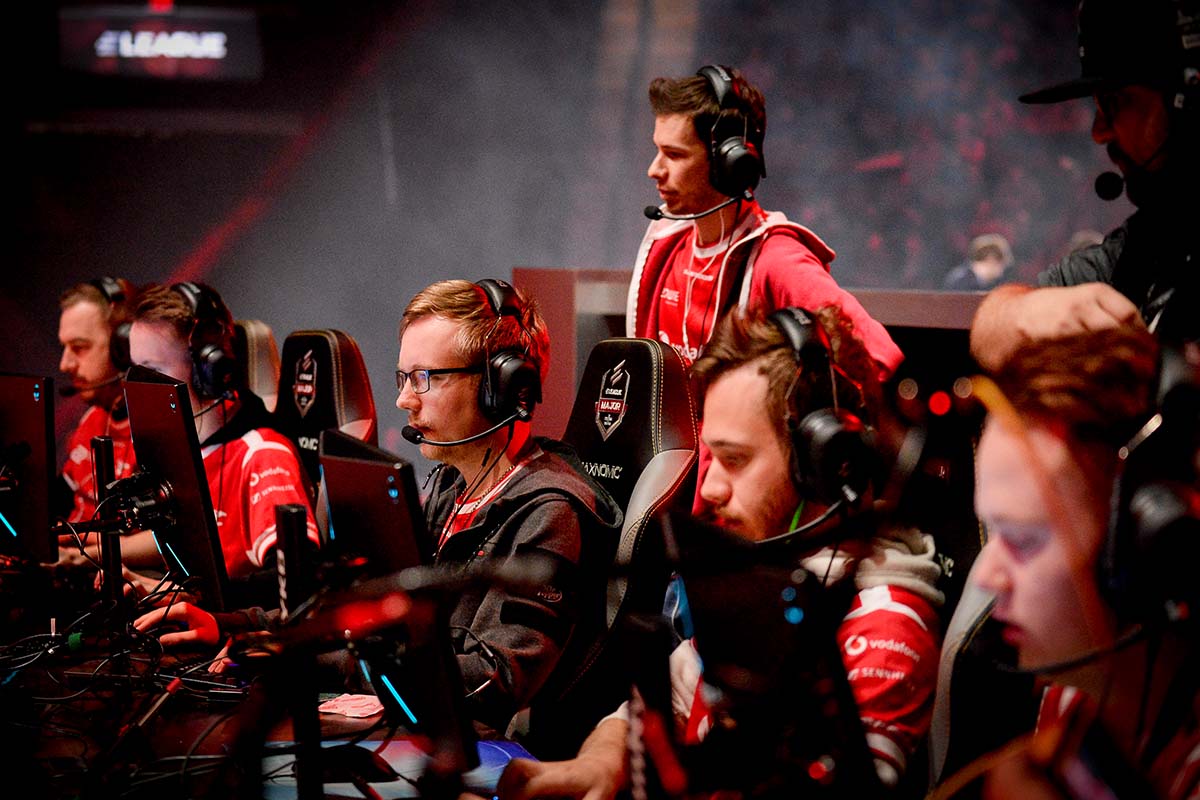 Path to the legend status at EL Major was exhausting for mouz
— mousesports is one of a few top-teams, which continues to play on Nuke. In your opinion, what is the reason for other squads to stop practicing on this map? Why do they want to remove it from the current map-pool?
«A few» is inappropriate here, because only American teams don't play Nuke in Bo3. Absolutely all top-squads from Europe have this map in their pool. It gives you some advantage during a map-veto process. We don't worry about the fact that others don't play Nuke. Even if our opponents will be banning it for the next half of a year. If we play against FaZe or Astralis, which have Cobblestone as their perma-ban, they will have to go to Nuke against us. That's the reason why they also practice it.
People don't play on this map and complain about the quality of sound on it, but it's just an excuse. I think that the real reason is hidden behind complicated dynamics of this map and rotations for both sides. You have to spend a lot of time in order to feel all nuances of Nuke. We lost too many important matches on Nuke before making it our strong pick. And other teams don't want to sacrifice their results.
— Unprecedented Swiss System with Bo3-matches will be used at the LAN-finals of StarSeries S4. Will the renewed format be able to fix the disadvantages of the previous one?
I don't know if it can fix them. But if we get one match for a day that will be a good format. As of now, I have no idea how teams would feel themselves after playing 15 maps (maximal amount for 3W-2L / 2W-3L) instead of 5 in the group stage. We have to wait and look on where it goes. Distance of such a tournament will be very hard for sure.
— We have a full list of participants for StarSeries S4. Can you name two or three dark-horses, which have potential to surprise during the event in Kiev?
I don't think that there is any kind of dark-horses. All the names are well-known, there are no clear outsiders. Teams are still getting back from the Major and vacations. All of them, who won't bring their form back, would get into some troubles in the first or second round. However, due to the format and availability of practice rooms, those squads might be able to stabilize themselves before the third round. Everything can really happen. But I don't think that any of Asian-teams will win three Bo3s in the groups. Eventually, it's really possible that we won't have any surprises in Playoffs.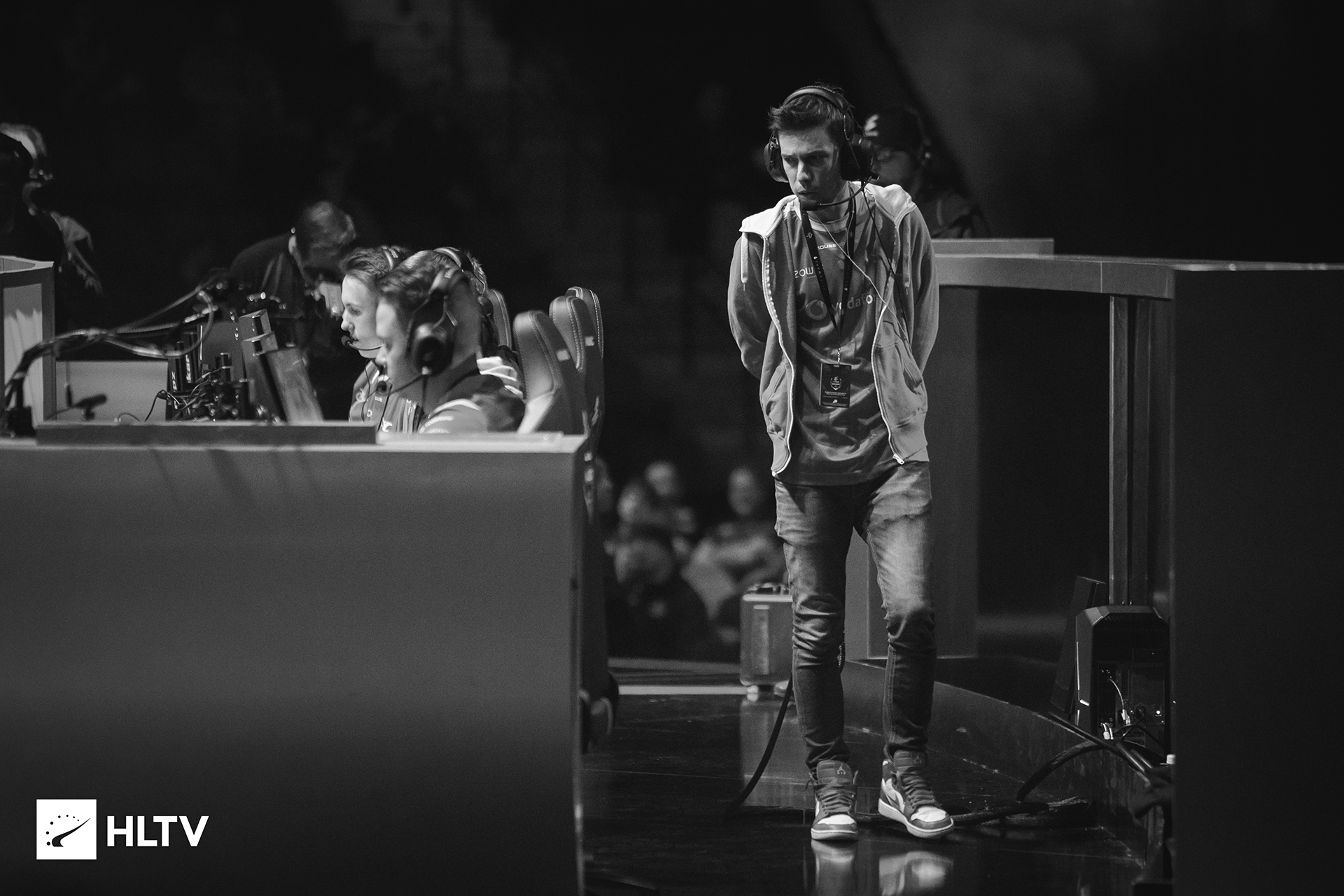 Lmbt doesn't believe that Asian teams have chances to succeed at StarSeries
— What can you say about latest roster-changes that happened after ELEAGUE Major? Which replacement is your favorite one?
It should be seized going to Gambit Esports. Denis deserved that chance for his human and in-game attributes, and he got it. I think that he will fit right and be able to bring his contribution to the team. And seized has already shown such things by leading Gambit to the LAN-finals of IEM Katowice through the online-qualifier.
— What would you like to see in the next huge update? Do you have any ideas, which innovations can make life of coaches easier in CS:GO?
We should have the chat being opened during the practices. It's not good to fix this problem with the help of addons. Speaking about updates, I want to see Dust II back. And it doesn't matter for me which map gets replaced. Me and my players loved, love and will be loving Dust II going farther.
— Oskar is phenomenal in every aspect of the game, but in the most important matches, like a quarterfinal of EL Major against FaZe, he can be unstable. What did make his performance weaker in that match?
People usually look on the stats, but not on the impact. Against FaZe we played maps, which aren't only uncomfortable for AWPers, but also make their usefulness critically low. On Nuke, he didn't play with an AWP for CT-side, but did everything he should on T-side. Cache is kind of map, where you can easily counter even very aggressive style of AWPing. That's why I don't see anything critical from oskar in that game.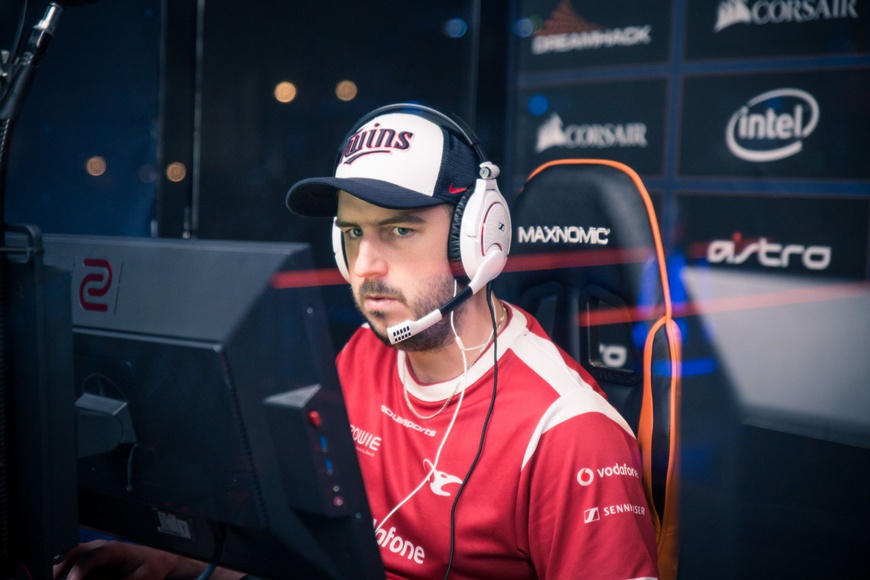 In coach's opinion, oskar was forced to play on uncomfortable maps in the quarterfinals of EL Major
— Speaking in general, can you say that mousesports is a psychologically-stable team? Or you actually had some moments, when you lost because of emotional burnout?
We had such moments in the previous lineups. Right now we're still searching for the balance and gathering the experience of playing on the stage. When we play in studio environment, we're pretty calm and usually show great level of game without making many mistakes. We're trying our best to transfer the same type of communication and emotional tone to big scenes. Sometimes we do it, sometimes we don't. We had a lot of problems with closing the matches. Step by step we improve this aspect, because high results lead to confidence in yourself.
— What kind of target do you set for yourself going to StarSeries S4? Are you going to test something new, giving a shot for experiments on the start of the new season, or follow the highest possible result?
«Why would you go to a tournament, if you don't want to win it?» (С) Dmitry "hooch" Bogdanov
The goal is always the same. We want to win, but it would be good to get back into shape in the beginning of the season. After StarSeries, if we don't make it to IEM Katowice, we will be going through a tough start in EPL's season with pretty hard match-ups. Also, we will have ECS and few other tournaments to which we want to come being fully-prepared. Doesn't matter if it would be Bo3 or Bo5.
We'd like to remind you that mousesports have their place in the participant-list of the LAN-finals of StarSeries i-League CS:GO Season 4 in Kiev, because they own one of the ten invites. The tournament itself will run from 17-25 February in Kiev Cybersport Arena.
photo credit: HLTV.org, DreamHack, ELEAGUE